Pizza Hut Graduation Free Pizza: How Class of 2020 High School Graduates Can Claim a Free Pie
Pizza Hut is giving away half a million free pizzas to high school graduates as the class of 2020 misses out on their graduation ceremonies because of the coronavirus pandemic.
To claim a free one-topping medium pizza, the class of 2020 should sign into their Hut Rewards account at the Grad Party page on the Pizza Hut website. After signing in, graduates will be given a digital coupon to redeem the offer until May 28 or while supplies last.
The offer applies to either Thin 'N Crispy or Original Pan medium one-topping pizzas.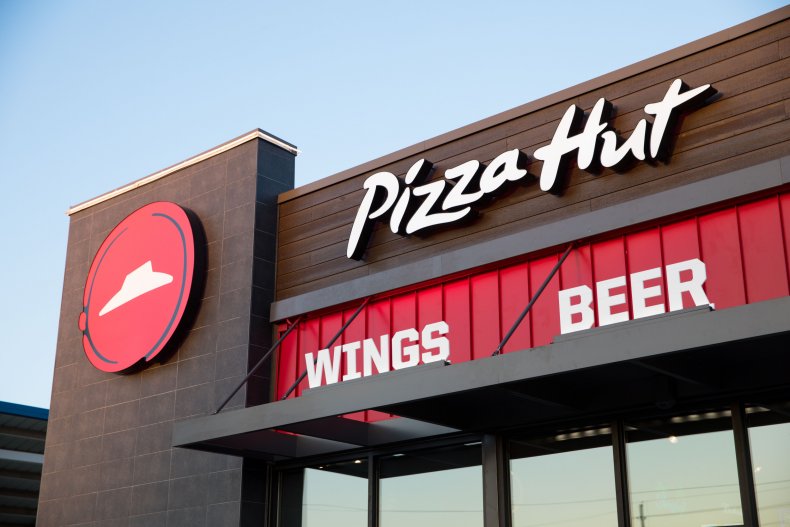 Pizza Hut's chief marketing officer George Felix said in a press release: "Our brand has a long history of celebrating moments that matter—like graduations—and Pizza Hut takes pride in being a part of our customers' big days. So, it's only natural that we'd be there for students and their families to help celebrate the accomplishments of the graduating class of 2020.
"We're proud to partner with America's hard-working dairy farmers to bring students who are missing out on their chance to cross the stage with their diploma, an opportunity to celebrate with their favorite Pizza Hut pizza."
Early Friday morning, Pizza Hut said on Twitter: "Congratulations Class of 2020, you did it! Together with America's dairy farmers, we want to celebrate all your accomplishments with half a million FREE pizzas."
In April, Pizza Hut announced that it would be operating with contactless curbside pickup and additional safety measures including new tamper-proof safety seals to ensure that the pizza was not touched upon leaving the oven.
The high school graduate offer, which is in partnership with America's dairy farmers, is redeemed online for either delivery or carryout orders and the full conditions can be found on the Pizza Hut website.
Last week, Krispy Kreme ran a similar offer, giving away a box of dozen donuts to both high school and college students graduating this year. The box of donuts consisted of six varieties that spelled out "2020."
The 2020 Graduate Dozen donuts box is still available to purchase until Sunday, May 24, via drive‑thru and by ordering online at the Krispy Kreme website or on the app for door-side pickup or delivery.
Other brands have been helping high school students make up of experiences they have missed out on this year. Fast food brand Jack in the Box hosted a virtual prom and gave away 2,020 tacos to the class of 2020.
Additionally, last week, Chipotle held a sweepstake hosted by David Dobrik in which they gave away 10,000 free burritos and one scholarship worth $25,000.