Pizza Rut: Are Neopolitan Masters Losing Ground?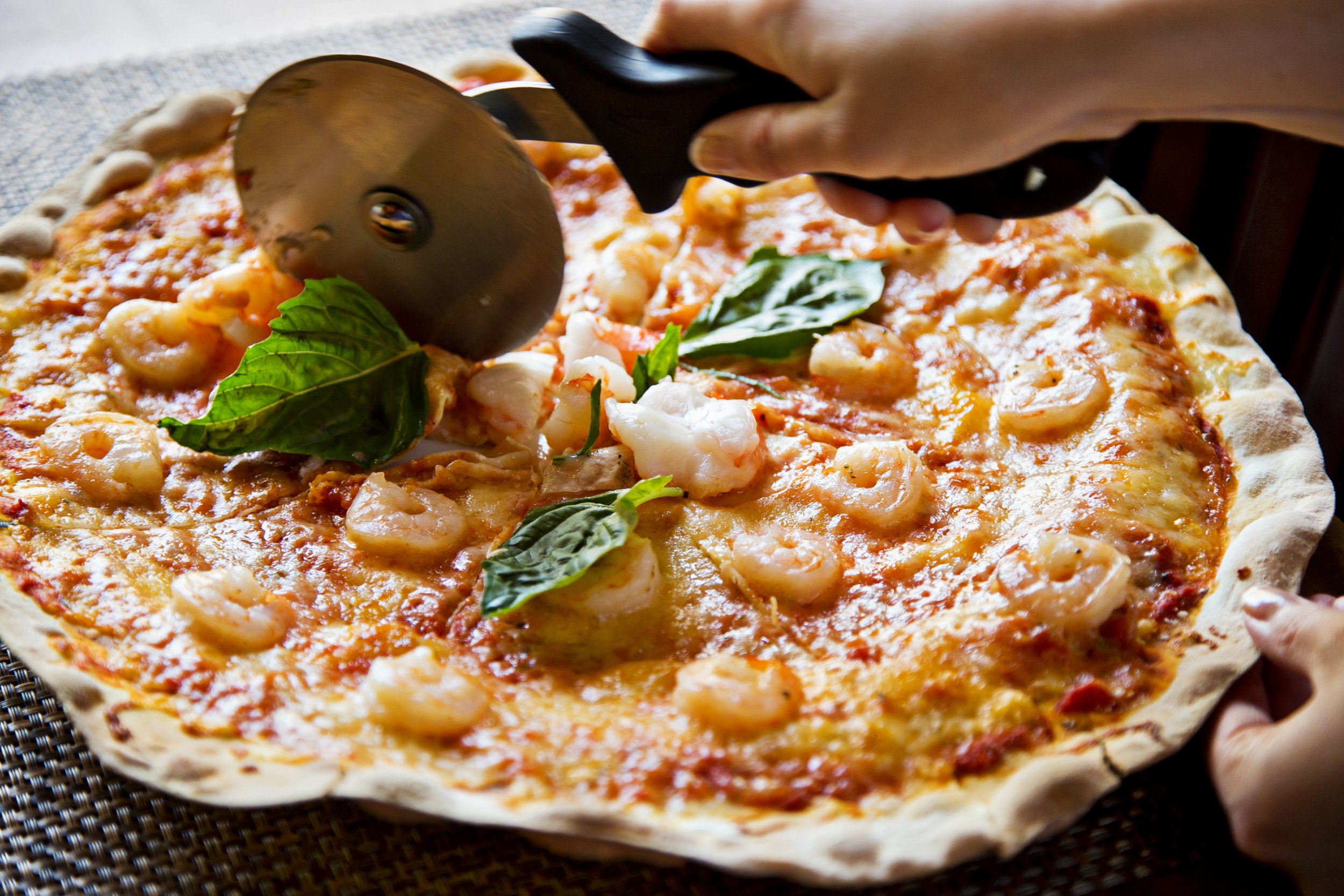 For most people outside Italy, it was not so long ago that a slick of red sauce on a spongy dough covered with a sprinkle of cheese and a topping or two was all you needed to make a credible pizza. But today's pizza consumers have become connoisseurs, demanding more than just thick, bready bases and tart tomato sauces seasoned with dried herbs. Over the past decade, sick of those cardboard-like school-lunch slices, artisan pizza-makers busted out their wood-fired ovens and high-quality ingredients. The practices of pizzaioli (pizza-makers) in Naples, Italy—where pizza was invented—have since surged in popularity worldwide. That's very good for Naples…except many non-Italians now make better pizza than their Neapolitan counterparts.
In April, a French chef beat homegrown competition at the Pizza World Championships in Parma, only the third time a non-Italian has won the competition in 25 years. Ludovic Bicchierai, who runs the unassuming takeout pizzeria Le Gusto Pizza in Marseilles, was inspired by bouillabaisse, the traditional French fish stew. He loaded his winning pie with tomatoes, bream carpaccio, mozzarella, zucchini flowers and prawns, topped off with a dash of Tabasco sauce. Traditionalists who blanch at chicken on a pizza, never mind prawns, had one question: What's going on—and going wrong—with Italian pizza?
You can find pizza almost anywhere in the world, but Naples has long been the global pizza capital. The Neapolitan pie was born in 1889, when a local chef created a pizza in honor of the king of Italy and his wife, Queen Margherita—using tomatoes, mozzarella and basil to represent the red, white and green of the Italian flag. Italy is blessed with ideal conditions for growing tomatoes—like those found in the volcanic soil near Naples, which are widely considered the highest-quality ingredient for the best red sauce.
What that soil can't grow is more pizzaioli. In 2013, the Italian Business Federation warned that Italy needed 6,000 skilled pizza-makers to make up a shortfall. The owners of pizza restaurants have since drafted non-Italians, particularly Egyptians, who now account for an estimated 20,000 of Italy's 100,000 pizza-makers.
It's not just the shortage of Neapolitan pizza-makers threatening the pre-eminence of Italy's national dish. While the Neapolitan pizza must adhere to strict guidelines, pizza-makers abroad are free to innovate. The Associazione Verace Pizza Napoletana, an industry body that aims to promote and protect the traditional Neapolitan pizza, has an 11-page document outlining exactly how the dish should be made, including details on the size and shape of the spatulas pizza-makers should use and clear edicts about acceptable toppings. In March, Italy proposed placing the craft of Neapolitan pizza-making on UNESCO's Intangible Cultural Heritage list of the cultural practices and traditions that the U.N. believes should be protected for future generations. "Pizza has become such a global product that many countries have forgotten that it's Italian or Neapolitan," Culture Minister Dario Franceschini told Italian news agency ANSA.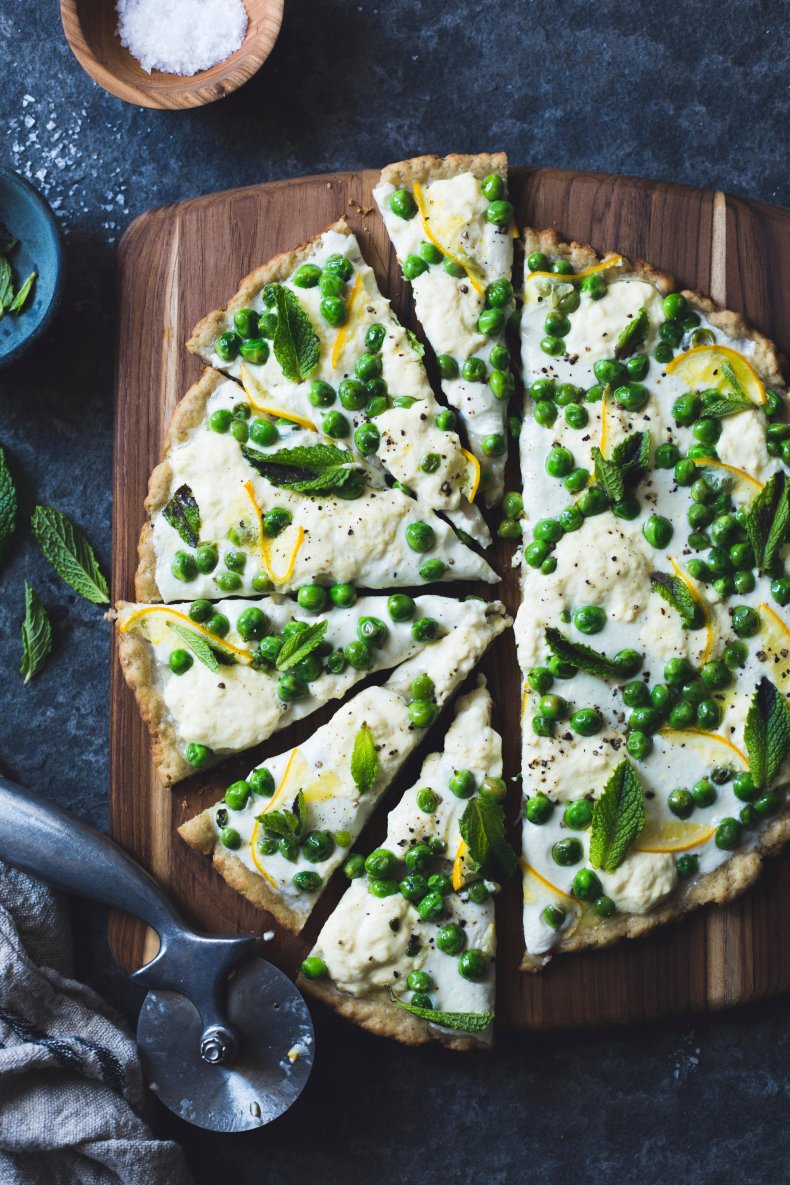 The move reflects a growing anxiety about the place and status of authentic Italian pizza. Non-Italians have been making their own kinds of pizza for decades, from Chicago-style deep-dish to the Swedish calskrove (hamburger and fries baked into a calzone pizza), while chains like Pizza Hut brought deep-pan, stuffed-crust options to more than 100 countries. And many foreigners are now beating Italians at their own game. "About seven years ago, there was a renaissance for artisan pizza," says Italian-American Tony Gemignani, one of the two other non-Italians crowned world pizza champion. He says there has been a shift in the past few years, with chefs across the U.S. returning to the methods of pizza-making used a century ago.
"In the last 10 years, you've had two types of influences: foreigners who go to Italy to learn pizza; and then you have the missionaries—Italians, and Neapolitans particularly—who travel the world to make their pizzas," says Daniel Young, food critic and author of Where to Eat Pizza. Non-Italians don't start off wanting to rip up the rulebook, though that's often the result. Rather, the love they have for pizza means their desire to master the craft can border on the obsessive. "The geeks who try to make pizzas like the traditional style are irrepressible," says Young. "They lock themselves up in a basement for six months and study the dough. They are more rigorous in certain ways than the native Neapolitans."
One such geek is Cal Kitchin, the British proprietor of popular pizzeria Cal's Own. He spent the best part of three years developing recipes before opening his first restaurant in Newcastle, England. Kitchin shipped a 3-ton pizza oven from Naples and sources his ingredients from Italy. For him, tradition is "100 percent important," though he's quick to add that "the great thing about pizza is that it is so adaptive to the area where it is produced. I really like tandoori chicken on a margherita."
Pizza remains a major industry for Italy; its agricultural entrepreneur trade association estimates it is a 10 billion euro (about $11 billion) business. According to Euromonitor International, Italy accounts for 11 percent of the global fast-food pizza market by revenue, thanks to traditional pizzerias that sell pizza by the slice over the counter. But growth is sluggish, rising by 0.4 percent from 2014 to 2015, compared with a global average of 2.6 percent. Meanwhile, the fast-food pizza market increased by 26 percent in the Asia-Pacific region; in India, the market size was 53 percent bigger.
And by codifying Neapolitan pizza-making to protect it, Italy may run the risk of losing ground to international pizzaioli interpreting the dish in decidedly nontraditional ways. Restaurants have long offered unusual toppings, like avocado and shrimp, but international pizzaioli are increasingly adapting other parts of the pizza-making process, borrowing techniques from bakeries, making yeast starters for their dough that impart extra flavor or incorporating low-carbohydrate soy or unrefined multigrains into bases to cater to health-conscious foodies.
Increasingly, these global trends are changing the way Italians produce their pizzas. Having been usurped at the world championships by a Frenchman, a younger generation of pizza-makers in Italy are starting to move away from the recipes of their forefathers. "In Naples right now, some of the traditional pizzerias are slightly changing their pizza," says Gemignani. "They're still cooking at 900 degrees, in 90 seconds," he says, but the Italian innovators have started using toppings scorned by the Neapolitan instruction manual.
Gemignani travels regularly to Naples. On his latest visit—which was to help develop a new flour for the Caputo company, widely regarded as the maker of the world's best flour for pizza dough—he stopped by a pizzeria run by a second-generation pizzaiolo. His calzone tasted different. When Gemignani asked about the taste, he was told the dough included hemp.
Massimo Di Porzio, the executive vice president of the Associazione Verace Pizza Napoletana, says pizza should be "made in the right way, exactly like you'd get in Naples." Nevertheless, he concedes competition is healthy. "All around the world, people are increasing the quality of pizza," catching up to Naples by using higher-quality ingredients than before and taking more pride in the way pizza is made. That can include proofing the dough for days to increase flavor or meticulously controlling the temperature of ovens. Still, he isn't worried about non-Italian pizza-makers beating natives at their national dish.
Young points out that the snobbishness about the superiority of Neapolitan pizza isn't always warranted, saying pizza-makers can be too deferential to tradition. "The pizzaiolo is a baker," he says. "He's not a great baker because he has Neapolitan blood. You're not born with it." That kind of talk is guaranteed to rile the Neapolitan custodians of pizza tradition. But if the goading means the pizzas of the world—and of Naples—get better, we'll all be the winners.