Man Steals Pizza Shop's Tip Jar Seconds After Finishing His Job Application
It didn't take Pennsylvania police officers long to track down a thief who allegedly ran off with a pizza shop tip jar. That's because the suspected culprit filled out a job application at the restaurant—leaving all of his contact information, naturally—just before he nabbed the jar full of money.
Tuesday, Nicholas M. Mark was arrested on August 26 just a week after he lifted the tip money from Pizza D'Oro in North Catasauqua, according to local reports. The 22-year-old is facing two felony counts of robbery and misdemeanor counts of theft, simple assault, weapon possession and possession of drug paraphernalia.
Pizza D'Oro employees were under the impression Mark was looking for employment when he came into the shop to fill out an application. however, they quickly realized his intentions were much more devious when he allegedly grabbed a tip jar off the countertop and fled. Staffers told authorities there was about $220 in the jars.
An employee ran after Mark but ended the chase after the alleged thief pulled out a knife.
When police arrived, they found a backpack containing items with Mark's name on it as well as a razor blade and multiple syringes. Authorities also had Mark's application to work with, which included his home and cell phone number. After looking up his name in a records search, police were able to find his home address where he later was arrested.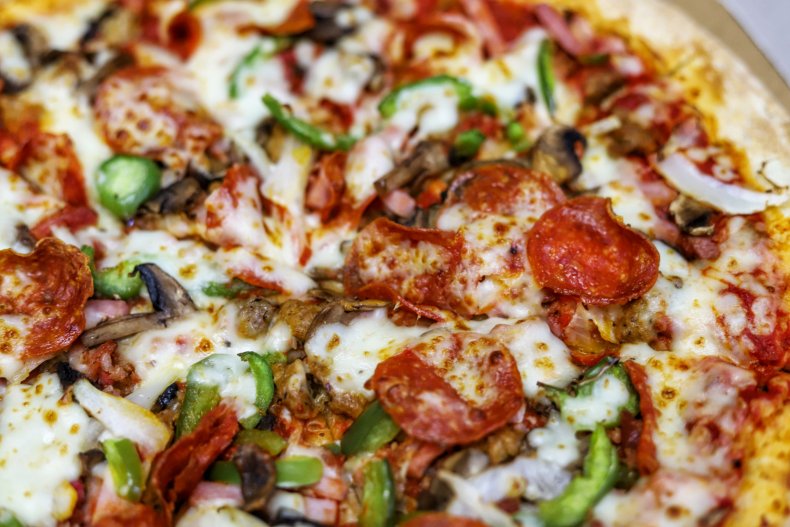 While a job application led to the capture of one alleged tip jar thief in Pennsylvania, across the country in California, social media helped another pizza shop get justice after a woman stole the money out of a tip jar in July.
A woman went in Goodtimes Pizza and Things claiming to be picking up a pizza order. An employee couldn't find the order for the pizza in its system and went to the back to check if there had been a mixup. That's when the woman allegedly dug her hand into the countertop tip jar and ran out of the shop.
Goodtimes Pizza and Things owner Troy Parrot posted the surveillance video of the robbery on the pizza shop's Facebook and later received a message from a regular customer claiming to know the alleged suspect.
"I get a Facebook message from a lady who apparently knows them. Knows who they are, [their] faces, names, addresses, exactly," Parrott told KRCTV at the time. "She is a regular here and she is pretty phenomenal and she just wanted to reach out and help. So she says 'I have something that these guys want and they are going to come to get it and they're not going to get it until they call you and bring that money back.' And I'm like 'get out of here.'"
Shortly after receiving the message, Parrot said he received a call from a woman who confessed to the crime. The woman was banned from the pizza shop for life.