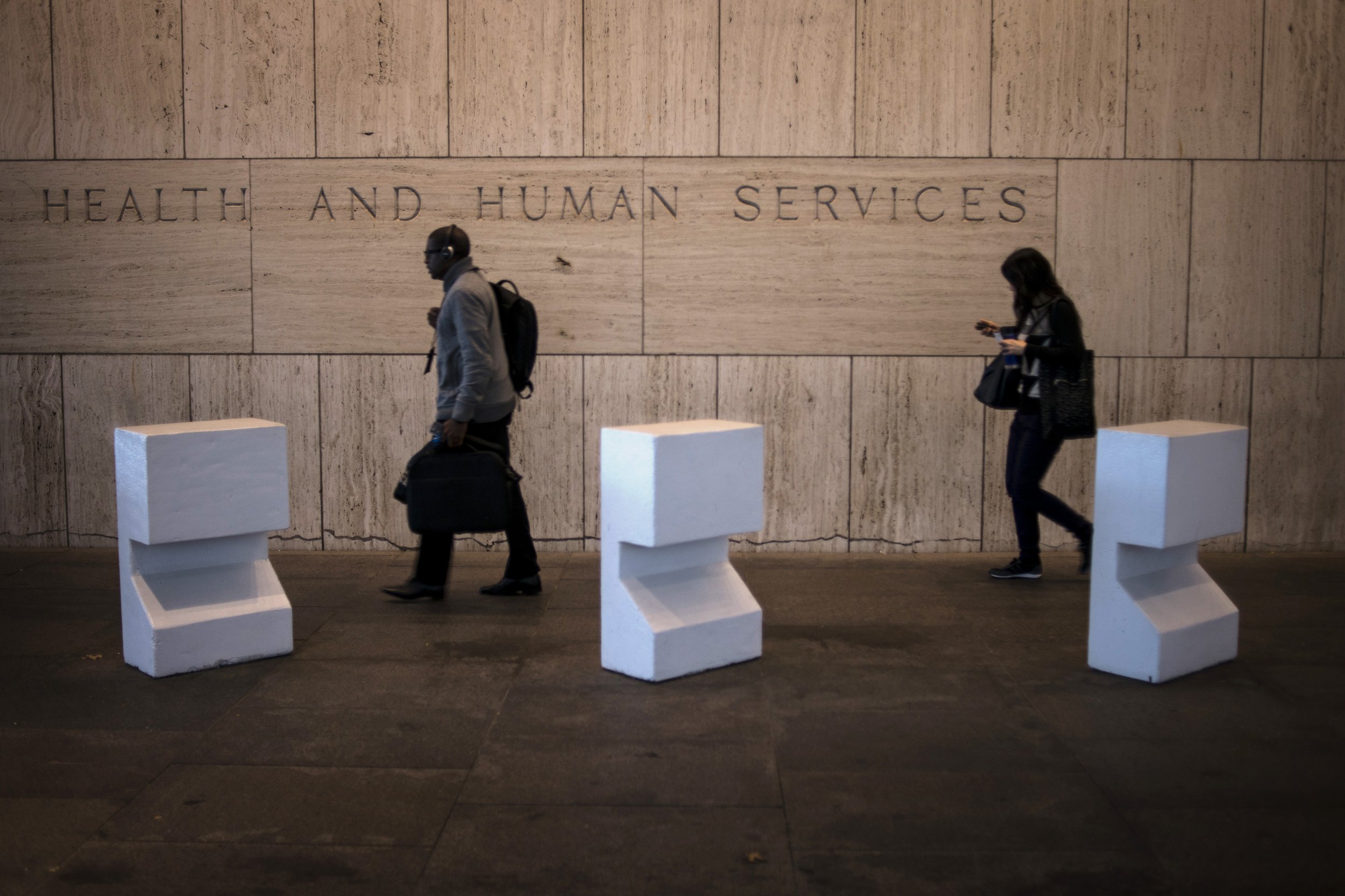 An official at the Health and Human Services Department (HHS) who caused outrage by spreading conspiracy theories on social media has resigned from her position.
Ximena Barreto, appointed to the department under President Donald Trump, published material about the so-called "Pizzagate" conspiracy, which alleges there was a Hillary Clinton-linked pedophile ring operating out of the basement of a pizza restaurant in Washington, D.C.
According to Politico, Barreto was escorted from HHS headquarters by security on Friday, becoming the third staffer to leave the department since an article was published on how Trump appointees were spreading conspiracy theories online. A Politico source with knowledge of the matter said Barreto resigned from her post. Neither the department nor Barreto could be reached for comment.
Barreto joined the department in December 2017 as deputy director of communications. She spread a range of conspiracy theories online using social media posts and videos. As well as the Pizzagate theory, Barreto also shared material alleging that Clinton was involved in the murder of Democratic National Committee staff member Seth Rich.
She used her online profiles to repeatedly brand Islam a "cult" and regularly shared the hashtag #BanIslam. Barreto also argued "our forefathers would have hung [sic]" Barack Obama and Clinton for treason.
When the posts became public earlier this year, Barreto was placed on review and reassigned to the department's Administration for Children & Families. In a statement explaining her actions, she said the posts were made as a private citizen before she joined the department. "In the heated and hyper-passionate political campaign environment, I made generalized comments regarding race relations and radical Islam," she said. "I fully understand that these emotionally-charged comments were hurtful, and I deeply apologize to members of both communities."
"I have many, many friends of all races and religions, and I look forward to working hand-in hand with them all as we labor to improve our nation for future generations," she added.
Communications employee Gavin Smith and White House liaison Tim Clark have already left the department. Both also pushed conspiracy theories or made controversial political statements online. Smith openly attacked politicians and reporters using social media. Among others, he called Mitt Romney a clown, said Lindsey Graham was "clueless" and branded Bob Corker crazy.
Clark was involved in the hiring process for both Smith and Barreto. He promoted a number of conspiracy theories, including allegations that Clinton campaign head John Podesta was a Satanist and that the Clinton campaign hired people to incite violence at Trump rallies.