Pizzeria Airs 'Beef' With Grubhub in Viral Clip, Saying It Was Signed Up Without Consent
Many restaurants offer delivery services through large companies, like DoorDash, UberEats and Postmates. Although Tampa, Florida-based Santoro's Pizzeria primarily uses UberEats as its delivery service, the eatery published several viral TikTok videos that claimed it was added to Grubhub's website without permission.
In a video with nearly 180,000 views that responded to a request for a cheese pizza delivery, an employee said the restaurant experienced some delivery problems.
"Grubhub put us on their website without asking us, and then customers would order and pay for food that would just never come because we were never signed up," the employee said. "Pretty screwed up, right?"
According to Grubhub's website, more than 300,000 restaurant partners in more than 4,000 cities in the United States are featured on the platform.
TikTok viewers jumped in to share their personal experiences with the delivery company and how it affected their own businesses.
One person wrote that Grubhub did the same to their café.
"They steal your menu from online," the comment read. "They never update it so people order things that were seasonal and gone now."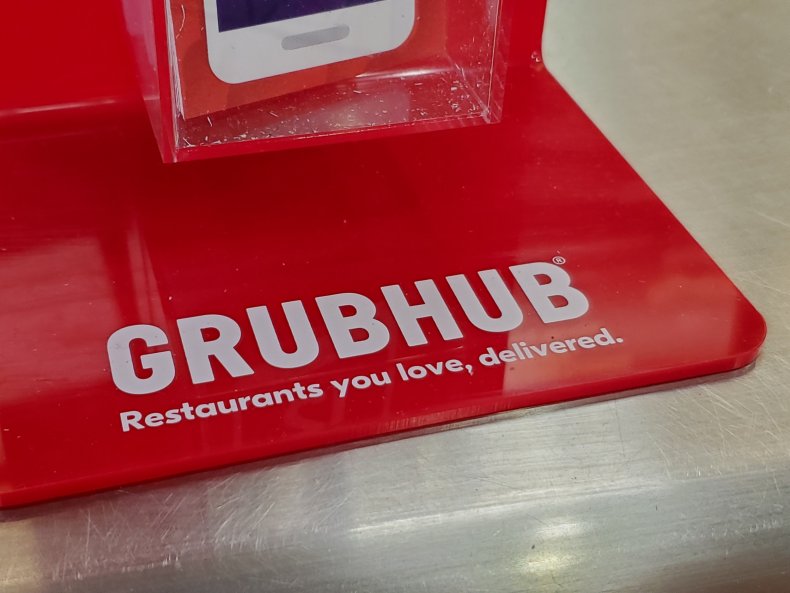 Another commenter, who wrote that they owned a pizzeria, said they were also put on Grubhub's website but were able to be removed after the owner called them and filled out a form. The commenter wrote that it took about three days to be processed.
"The same thing happened with my [parents'] restaurant and my mom got yelled at a bunch by the drivers and the people who ordered the food," a TikTok viewer commented.
Responding to that comment in a follow-up video, which received almost 300,000 views, the pizzeria's employee said that after two days of making videos, Grubhub removed Santoro's Pizzeria from its website.
"That doesn't change anything," the employee said. "There are so many family-owned restaurants that companies like Grubhub are completely screwing over just to make themselves more money. I will not stop until they acknowledge this behavior and stop it."
When contacted by Newsweek, a Grubhub spokesperson provided a statement.
"Grubhub is committed to supporting restaurants, and we place restaurants on our platform to help them generate more orders and to offer our diners more variety," the spokesperson said. "We're developing tools that make it easier for restaurants to claim their listings or request removal."
This is not the first time Grubhub was accused of adding a restaurant to its platform without permission from the restaurant's owner.
In 2020, CBS News reported that a lawsuit alleged the company added more than 150,000 restaurants to its website without the permission of restaurant owners.
Newsweek reached out to Santoro's Pizzeria for comment.