Pizzeria Bans Lone Minors After 'Disrespectful' Teens Leave One Penny Tip
The owners of a pizzeria in Orlando, Florida, have officially banned unaccompanied minors from dining at their establishment.
Posting to Facebook on Sunday, those with Tornatore's Ristorante and Italian Market cited "disrespectful" behavior and "general disorder" from teens as the reasons behind their "difficult decision"—a decision that many commenters wholeheartedly support. It comes at a time when the restaurant industry has faced scrutiny and hardship from the pandemic.
"Being across the street from Bishop Moore [Catholic] High School, we have offered students lunch specials and welcomed guests of all ages for 13 years," the restaurant's post began.
"However, after continuously disturbing guests, disrespecting staff...and causing general disorder, we have made the difficult decision of no longer permitting guests under 18 years of age unless accompanied by an adult," the post continued. "[W]e can no longer act like a daycare, student lounge, or student cafeteria when school lets out each day."
In one particularly bad interaction that led to the ban, a student left their server a penny tip and told the server "she should have worked harder," Fox 35 News reported.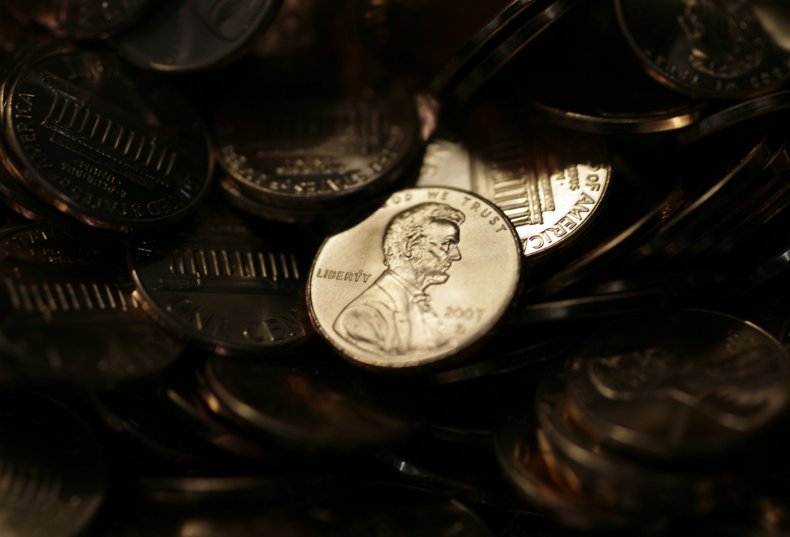 Speaking to the station about the ban, owner Denny Tornatore said that he's "not going to have [his] staff being disrespected by children."
Maria Mancia, another of the restaurant's owners, added, "Ultimately we had to pick between catering to high schoolers or catering to adults. Obviously, we chose the adults who are not going to be disrespectful, who will tip, and are not going to cuss us out."
A Snagajob-Black Box survey from October revealed that this type of customer behavior is common. In fact, it's a big reason why so many people are leaving the food service industry.
The study, Newsweek previously relayed, found that "62 percent of restaurant employees reported suffering emotional abuse and disrespect from customers."
In March, for example, a Jack in the Box customer was seen screaming at a drive-thru employee, calling them a "f**king p**sy." And in January, a woman who was allegedly upset about Panda Express' mask policy, jumped up onto the restaurant's counter and called the employees a bunch of "racist mother f**kers."
Of those surveyed, 15 percent had already left the restaurant industry within the year leading up to October 2021, and another 33 percent reported wanting to leave, said Insider.
Interestingly enough, many Facebook commenters said they support Tornatore's ban, and some thanked the owners for supporting their staff.
"As someone who has worked for and still works for tips, thank you for standing up for your tipped staff," wrote Chris Jabbour.
"I am very sad to hear how badly you have been disrespected but completely understand and agree with your decision. I have not had the pleasure of visiting your establishment yet, but can't wait!" exclaimed Dawn Snowball.
"As a frequent customer of Tornatore's and a parent, I support your decision completely—even as it makes me sad that it has come to this," said Nancy Brown Abrudescu.
Peggy Coop Jr. added, "So sad to hear the news. But more so, [t]hank you for standing up and sharing this. You have to do what's best and unfortunately, people just do not care or respect others around them."
In a statement to Newsweek, Tornatore said that neither he nor Mancia was sure "how the community would react to this decision," adding that they are "touched" by the community's support.
"Overall, we are very happy with our decision," he said.
05/04/2022: This article has been updated to include a comment from Denny Tornatore.