PJ Harvey Shares Teaser for New Album Due in Spring 2016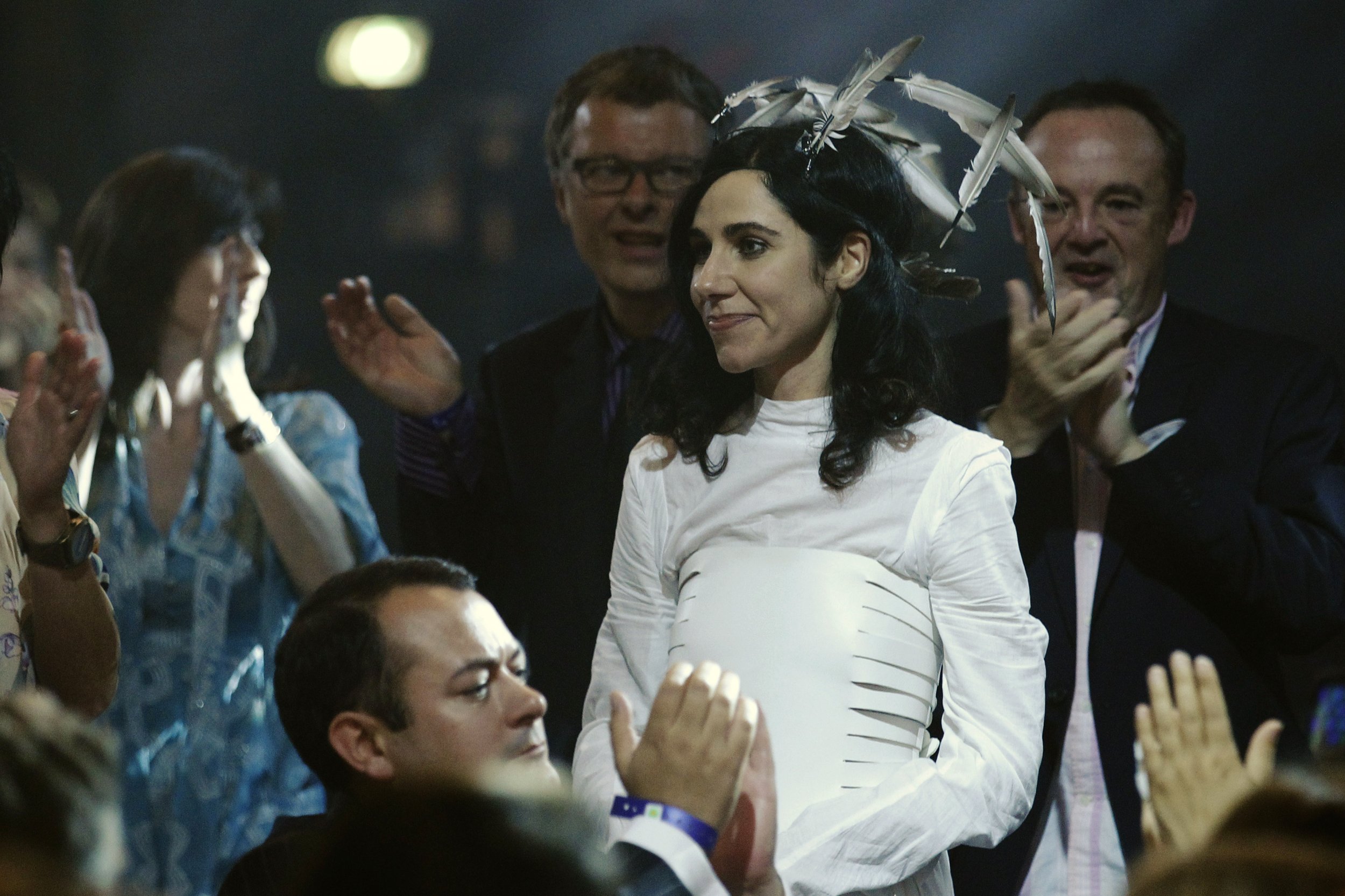 PJ Harvey has kept busy in recent months, but she hasn't released an album since the Mercury Prize-winning Let England Shake was released in early 2011.
That's set to change in 2016, according to a teaser video shared by the Rid of Me songwriter on Friday. Harvey's as-yet-untitled ninth album is due to arrive next spring.
The video shows Harvey walking among crumbling Roman ruins, sitting at the foot of a snowy mountain and singing in a studio as she plays a menacing guitar lick reminiscent of 2004's Uh Huh Her. The "unique artistic journey" took Harvey to Kosovo, Afghanistan and Washington, D.C., according to a corresponding statement.
Harvey's new album has had a particularly unusual gestation period. In early 2015, the eccentric songwriter began "Recording in Progress," a public art installation that gave fans the opportunity to watch Harvey literally record a new album.
"From mid-January to mid-February, 50 fortunate Harvey worshippers at a time were whisked into a dungeon-like chamber at three different intervals throughout the day to briefly experience the minutiae of the making of an album before it's mastered, pressed on vinyl and packaged," Newsweek's Paula Mejia reported from London.
While at work on the album, Harvey released a book of poetry, which is a collaboration with war photographer Seamus Murphy titled The Hollow of the Hand.
PJ Harvey Shares Teaser for New Album Due in Spring 2016 | Culture