Plácido Domingo Appearances Cancelled As Multiple Women Accuse the Opera Star of Sexual Harassment
Opera star Plácido Domingo, one of the famed Three Tenors, has been accused of multiple instances of sexual harassment.
In a new report by the Associated Press (AP), nine women have come forward, accusing Domingo of sexually harassing them, with another six women saying that Domingo made them uncomfortable with "suggestive overtures," including repeated requests to go out on dates. The report says the incidents took place over three decades, starting in the late 1980s.
According to the AP, Domingo put his hand down one accuser's skirt. Three other women accused him of forcing kisses on their lips.
"A business lunch is not strange," one singer told the AP. "Somebody trying to hold your hand during a business lunch is strange—or putting their hand on your knee is a little strange. He was always touching you in some way, and always kissing you."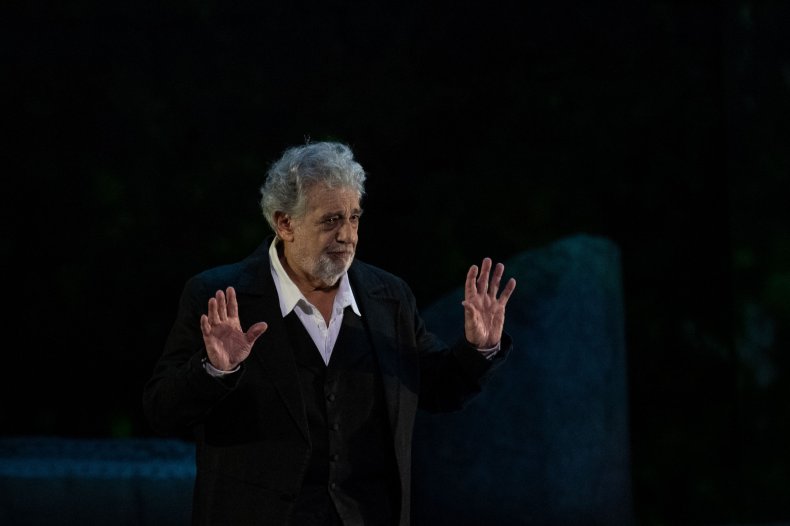 Though nine women came forward, only Patricia Wulf, a now-retired mezzo-soprano who sang with Domingo at the Washington Opera, agreed to be named.
"Every time I would walk off stage, he would be in the wings waiting for me," Wulf told the AP. "He would come right up to me, as close as could be, put his face right in my face, lower his voice and say, 'Patricia, do you have to go home tonight?'"
"You have to understand that when a man that powerful—he is almost like God in my business—when he would come up that close and say that, the first thing that goes through your mind is 'What?!' But," she added, "you also think as soon as you walk away and get away, you think, 'Did I just ruin my career?' And that went on through that entire production."
Wulf also said that she decided against reporting the harassment, even after a male colleague offered his help. "They're not going to fire him—they'll fire me," she remembered telling him.
Since the allegations were reported Tuesday morning, some venues have cancelled upcoming performances from the singer. Domingo was due to appear at the Philadelphia Orchestra's opening night gala next month, but he's been dropped from the lineup. A concert at the San Francisco Opera in October was planned, though that is also no longer happening.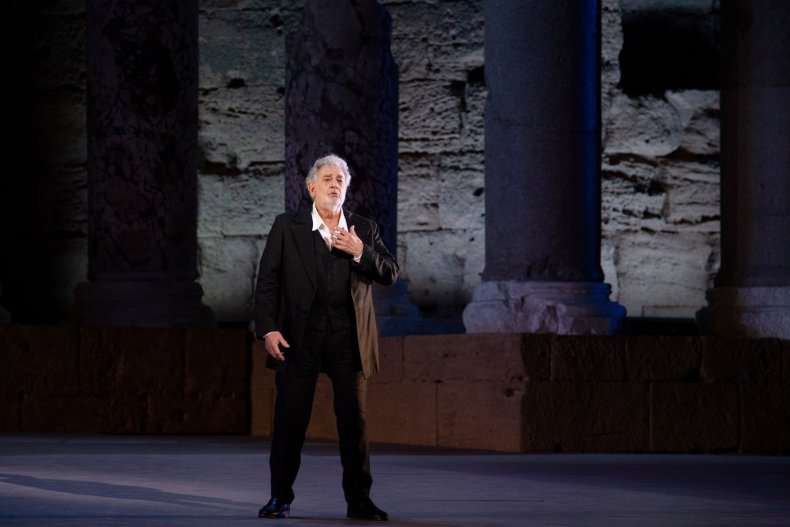 Domingo is the director of the Los Angeles Opera. The LA Opera told the AP that it "will engage outside counsel to investigate the concerning allegations about Plácido Domingo." The Metropolitan Opera in New York said it will wait to hear the results of the LA Opera investigation before deciding whether or not to drop Domingo from next month's performance of Verdi's Macbeth.
In a statement to the AP, Domingo denied the accusations.
"The allegations from these unnamed individuals dating back as many as thirty years are deeply troubling, and as presented, inaccurate. Still, it is painful to hear that I may have upset anyone or made them feel uncomfortable—no matter how long ago and despite my best intentions. I believed that all of my interactions and relationships were always welcomed and consensual. People who know me or who have worked with me know that I am not someone who would intentionally harm, offend, or embarrass anyone," he said.
"However, I recognize that the rules and standards by which we are — and should be—measured against today are very different than they were in the past. I am blessed and privileged to have had a more than 50-year career in opera and will hold myself to the highest standards."