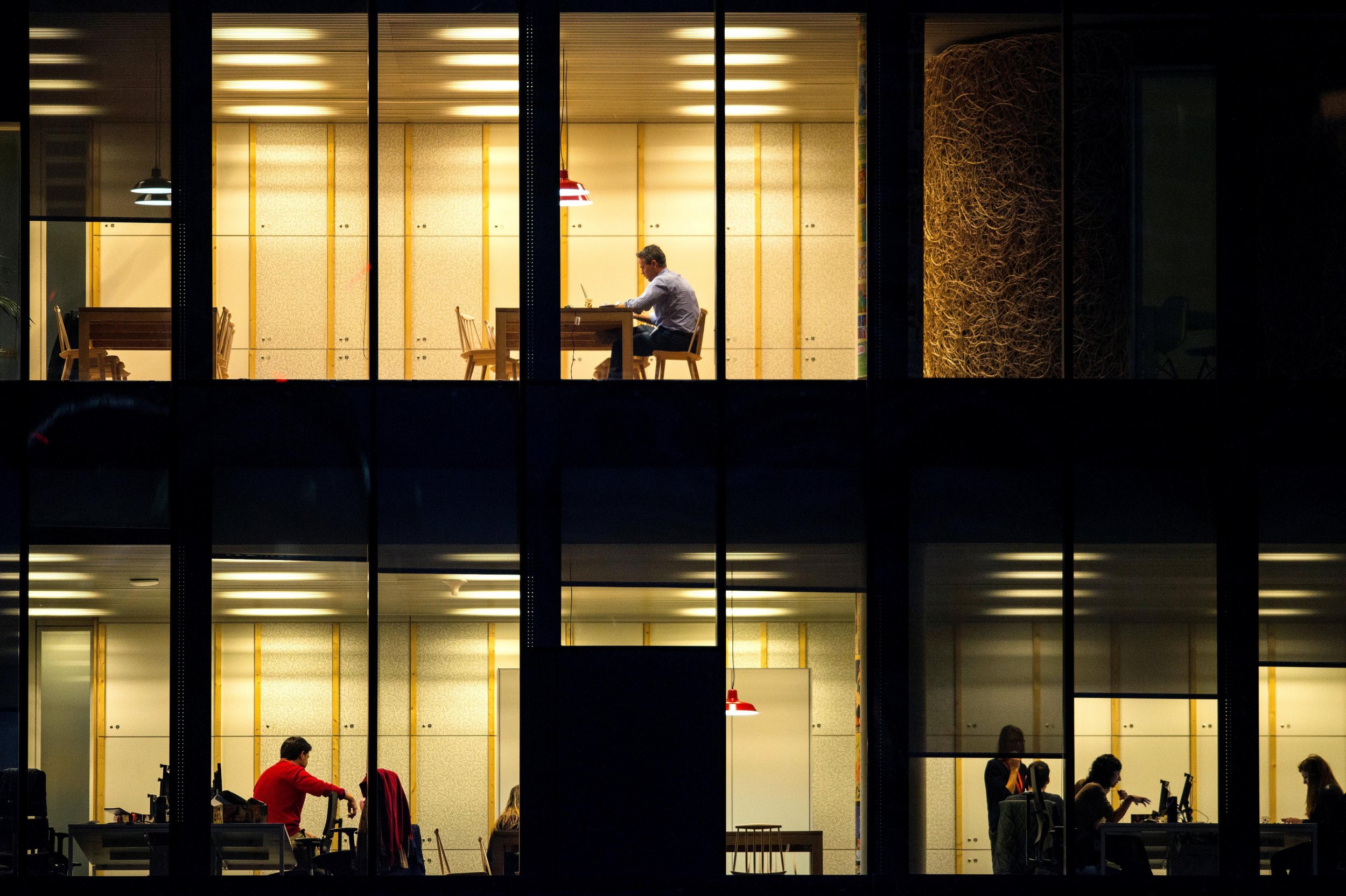 Big Data lets Netflix make personalized movie suggestions, helps advertisers better target consumers and can now inform your boss that you are about to quit.
That's according to Workday, a company which says its new software, called Workday Insight Applications, gives bosses insight beyond their own powers of perception by gathering data and sending notifications to management that an employee may be on their way out.
The program is currently undergoing several months of testing by VMware, also a Palo Alto–based software company. VMware is helping Workday to discover what, if any, changes could be made to the product.
Workday says the program assesses multiple data sets in order to make its determinations. It analyzes information regarding employee activity such as hiring, promotions, relocations, raises and performance review data, and enhances these findings with trends in the industry and region like job postings, shifts in worker demand and standard of living.
In one case, Workday's program evaluated more than 1 million data points for 100,000 employees at one business over 25 years before sending its findings to management, Bloomberg reports.
The software's abilities can also improve over time through user feedback. By telling the program when its notifications were correct and when they were wrong, it is able to learn patterns unique to each company.
"We've had some great results to date with the data," Amy Gannaway, VMware's senior director for worldwide human resources information systems, said at a September conference, according to Bloomberg. She added that the program gave VMware a "very high percentage" of accurate predictions for which employees would leave the company.
Once the program determines which employees may be looking to leave, it offers recommended job changes for each person.
"We think this is the first time an enterprise technology company will deliver recommendations on your next business move with the level of simplicity offered by consumer applications," writes Dan Beck, Workday's vice president of Technology Products, in an online explainer on the product. "[What] really makes Workday Insight Applications different [is] the recommendations and the ability to act on them in one system."
Newsweek reached out to Workday about their product and VMware about its testing, both companies declined to comment until the product becomes available.
Workday Insight Applications is slated to launch publicly sometime in 2015.