Germanwings Airbus Crashes in French Alps, 150 Feared Dead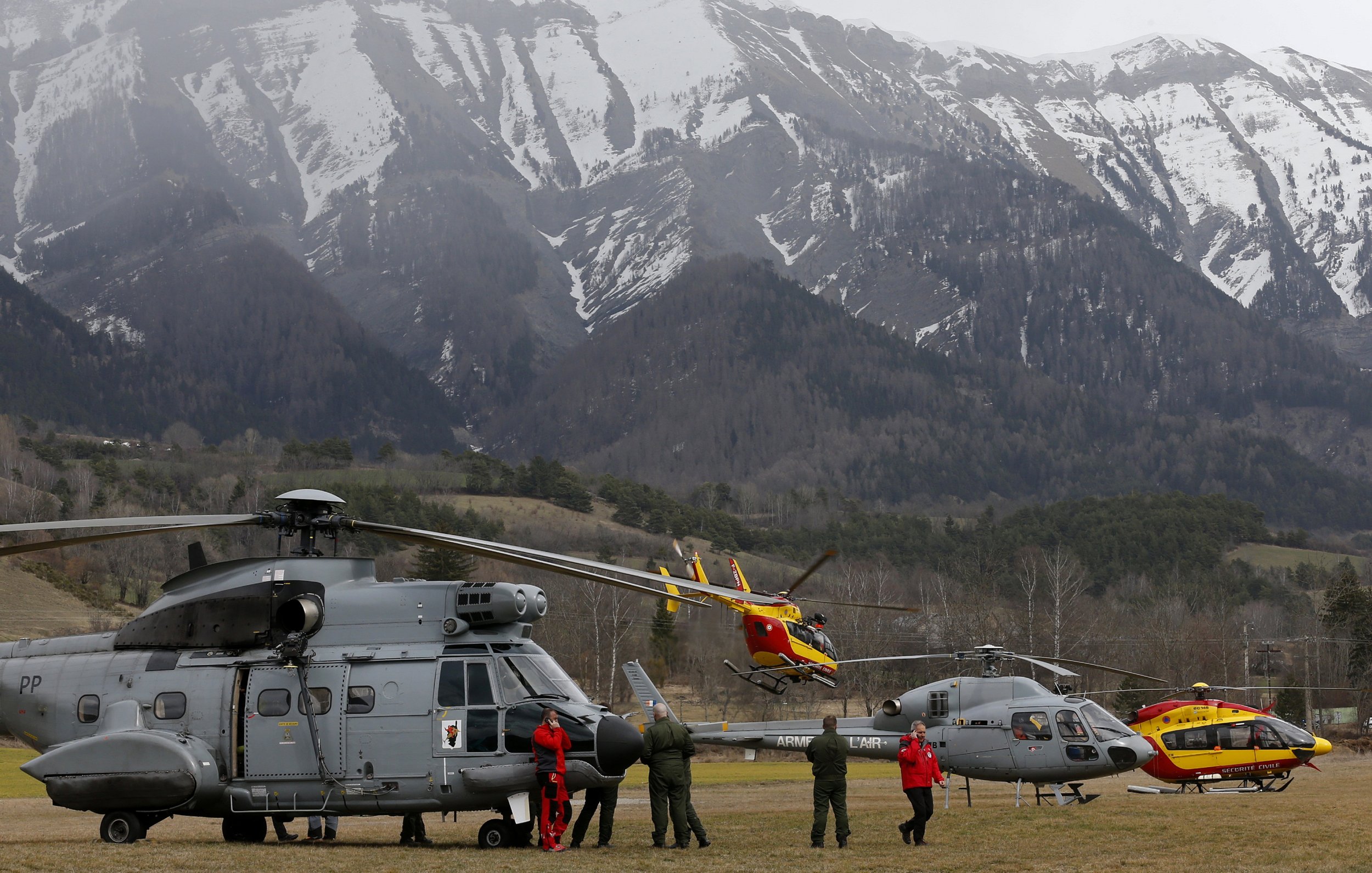 A plane crashed in the Alps region of France early Tuesday morning, according to multiple media reports. The Germanwings flight 4U9525 was traveling from Barcelona to Dusseldorf. The plane had been checked by safety experts on Monday. The black box was found at the crash site several hours after the plane's descent, according to AFP. A Lufthansa vice president they were working on the assumption the crash was an accident "for the time being."
Initial reports indicated the plane sent a distress call of "mayday, mayday, mayday" at 10:47 AM local time, however, aviation expert John Walton found the last call to be "emergency, emergency." Other reports claim the plane made no distress call at all, Walton referred to the conflicting reports as "murky." Regardless of the calls or lack thereof, aviation authorities determined it was in an "abnormal situation."
The plane dropped from 38,000 feet in eight minutes, a rapid descent. It lost contact with radar at 10:53 AM local time, according to the Guardian.
The plane, an Airbus A320, was carrying 144 passengers, two babies, four crew members and two pilots. The complete passenger list has not yet been made available, but the Spanish Deputy Prime Minister told the Guardian 45 passengers are Spanish citizens. Germanwings determined 67 of the passengers were German. Among the passengers were 16 students and two teachers returning from an exchange trip.
"There was no smoke or particular sound or sign of anything wrong, but at the altitude it was flying it was clearly not going to make it over the mountains. I didn't see anthing wrong with the plane, but it was too low," an eyewitness told BFM-TV, as reported by the Guardian.
Weather is not immediately suspected as the cause of the crash.
The crash site will be searched by authorities on the ground, though it was described by one local ski resort president as "extremely difficult" to get to. Francois Hollande, the president of France, said "the conditions of the accident...lead us to think there are no survivors." According to French publication Le Monde, almost 200 fire and police staff will be sent to the crash site. Helicopters are being used to transport rescuers to the difficult to access crash site.
According to France 24, the plane "disintegrated." Several photographs of the crash site also show it as disintegrated. None of the debris is larger than a small vehicle, CNN reports.
"Everyone at Germanwings and Lufthansa is deeply shocked and saddened by these events. Our thoughts and prayers are with the families and friends of the passengers and crew members," Lufthansa said in a statement. The airline established a toll free number for the families of those on board.
Angela Merkel, the chancellor Germany, will visit the crash site on Wednesday.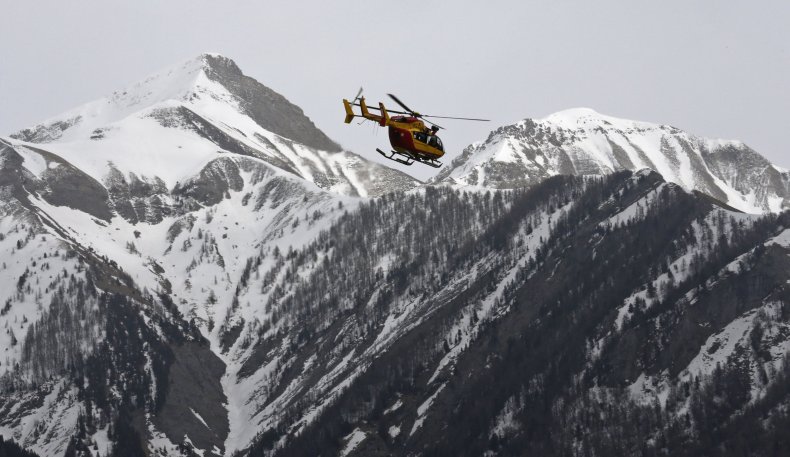 In Focus
The plane, with 144 passengers on board, dropped from 38,000 feet in just eight minutes over the French Alps.
Launch Slideshow

8 PHOTOS