Plane Carrying 4 Crashes Into Building in Connecticut
A small jet carrying four passengers crashed into a building in Connecticut on Thursday.
The Farmington Police Department first reported the crash on Twitter, saying that the department was "responding to a plane crash into a building at 111 Hyde Rd."
"Please avoid the area so emergency crews can evacuate the immediate area," the tweet noted.
During a press conference, Farmington Police Lieutenant Tim McKenzie said that the crash occurred at the Trumpf building on Hyde Road in Farmington.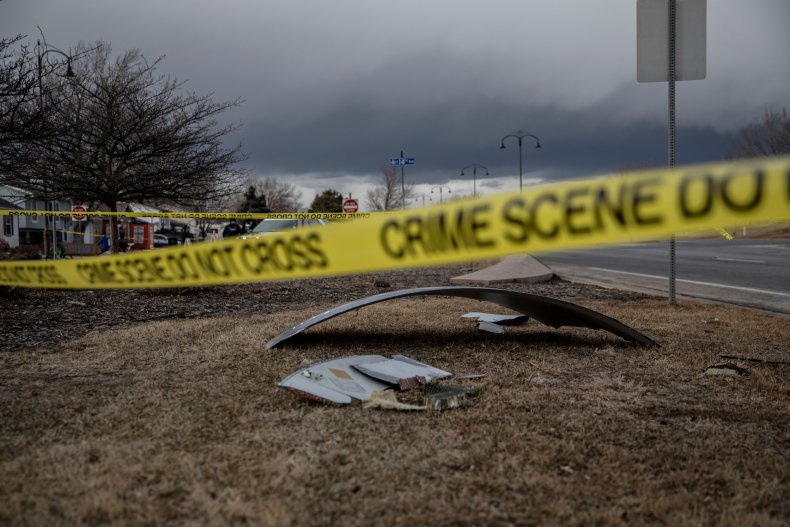 "When we responded, the first officer on scene saw the building and the plane fully engulfed in flames. Witnesses here at the scene, who were working, reported seeing the plane having trouble shortly after takeoff," McKenzie said. "The plane impacted the ground and then struck the building for its final resting position."
Several photos and videos of the incident were posted across social media, showing firefighters working to stop the fire from the crash.
"CFPA member Mark A. Redman posts is on the scene of the plane crash into a commercial building, the Trumpf Corporation in Farmington, CT.," CT Fire Photo wrote in a tweet sharing two images of the fire at the building.
Carmen Chau of WTIC-TV in Connecticut tweeted, "Another angle of the plane crash - fire is well put out. All that's left are debris. Firefighters are still spraying hot spots. I'm told there's about 300 employees inside TRUMPF."
Christian Colon of local WSFB 3 News shared a similar video of the crash site, with several firefighters seen working to control the fire.
In a statement sent to Newsweek, a spokesperson for the Federal Aviation Administration (FAA) identified the plane as a Cessna Citation 560X business jet. The spokesperson said that the plane departed from the Robertson Field Airport in Plainville, Connecticut and was traveling towards the Dare County Regional Airport in Manteo, North Carolina.
The FAA spokesperson confirmed that four people were aboard the plane when it crashed.
"The FAA and NTSB [National Transportation Safety Board] will investigate," they said. "The FAA will release the aircraft tail number once investigators verify it at the scene. The NTSB will be in charge of the investigation and all updates."
The conditions of those on board the plane and their identities have not yet been released by officials.
During the press conference on Thursday, McKenzie said that all of the employees at the Trumpf building were "unofficially" accounted for.
"At this point, we do believe there are no injuries with the Trumpf employees," McKenzie said.
In a tweet on Thursday, Connecticut Governor Ned Lamont wrote, "I'm on the way to Farmington to assess the recent plane crash with emergency management personnel. My prayers are with those on the ground and with the souls on board."
Newsweek reached out to the Farmington Police Department for further comment but did not receive a response in time for publication.