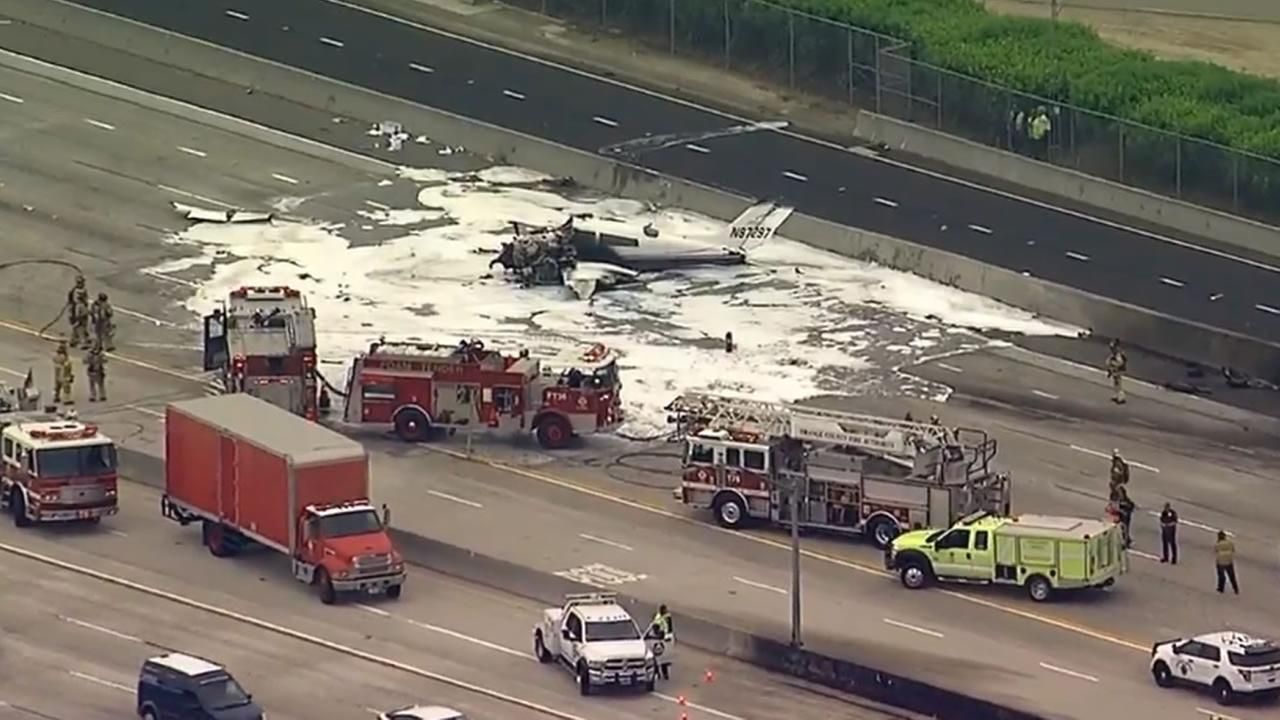 A small airplane crashed on Interstate 405 in Santa Ana, California, on Friday, injuring two people.
The crash occurred near John Wayne Airport in Orange County, about an hour southeast of Los Angeles, around 9:30 a.m., as reported by ABC News. Two people were onboard a twin-engine Cessna 310 when it landed short of the airport runway, resulting in the crash. The two were transported to a hospital via helicopter. KTLA reports that both are in their early 60s and showed vital signs when removed from the crash.
Interstate 405 (known locally as the 405) is a major thoroughfare in the Greater Los Angeles metropolitan area, running from the San Fernando Valley through Los Angeles County, and ending in neighboring Orange County. In addition to abundant commuter traffic, it gets extensive use as the most direct route from Los Angeles to San Diego, as well as to attractions such as Disneyland. In the southern stretch of the interstate, hundreds of thousands of vehicles pass through every day, making it the most heavily used interstate in the urban area. Northbound lanes on the freeway were reopened around 10:15 a.m., but southbound lanes remained closed as of press time. John Wayne Airport also remained closed to new arrivals.
Commuters on the freeway and office workers nearby took to Twitter to share images of the wreckage and of billowing smoke rising up from near the airport. Debris from the crash is blocking most of the lanes on the southbound side of the 405, so it is expected to be closed "long-term," according to local authorities.