Plane Crash San Antonio: Military Plane From Randolph Air Force Base Crashes Near Rolling Oaks Mall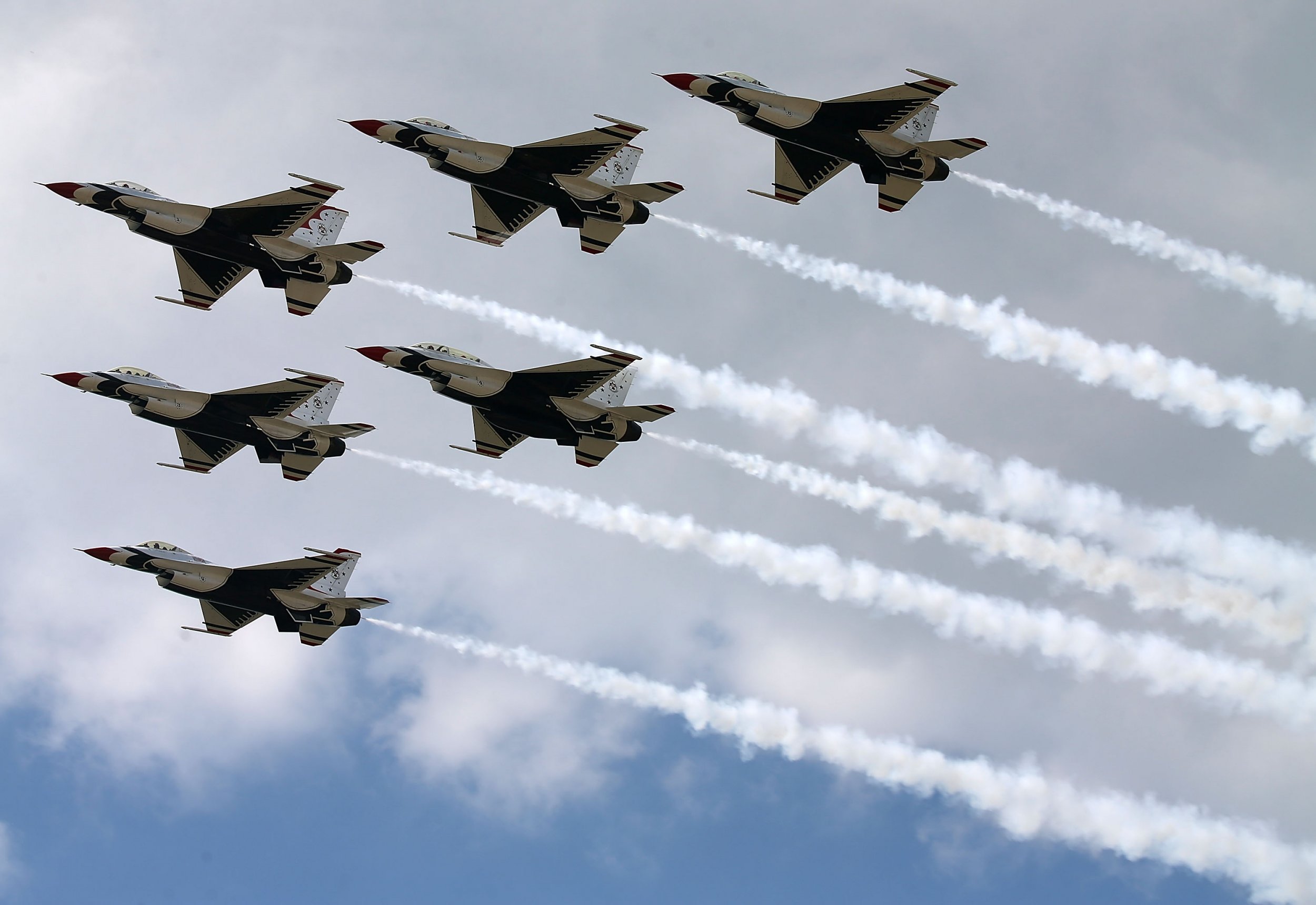 UPDATE: 6:43 p.m. EDT—Air Education and Training Command confirmed the plane that crashed on Tuesday near Rolling Oaks Mall in San Antonio, Texas, was a 12th Flying Training Wing T-6 Texan II. AETC said the plane went down at approximately 4 p.m.local time.
The crew of the plane was able to eject and was safe with "minor injuries." There were no civilian casualties.
The cause of the crash remained unclear, and AETC said the accident was under investigation.
UPDATE: 5:28 p.m. EDT—Authorities said the two pilots who ejected from a military plane before it crashed in San Antonio, Texas, Tuesday were OK. The pilots' identities were not immediately released.
Original story:
A military plane out of Randolph Air Force Base crashed in San Antonio, Texas, on Tuesday, KSAT-TV reported. The plane crashed near Rolling Oaks Mall, a shopping center in the northeast part of the city.
It was unclear how many people were on board the plane or whether there were any fatalities. Two pilots were able to eject from the plane before it went down, the San Antonio Express-News reported. Their conditions were not immediately clear.
The cause of the crash was not yet known. The plane was identified as a T-6 Texan II military aircraft.