Plane-Crashing Drone Near London Airport May Have Been Plastic Bag: Official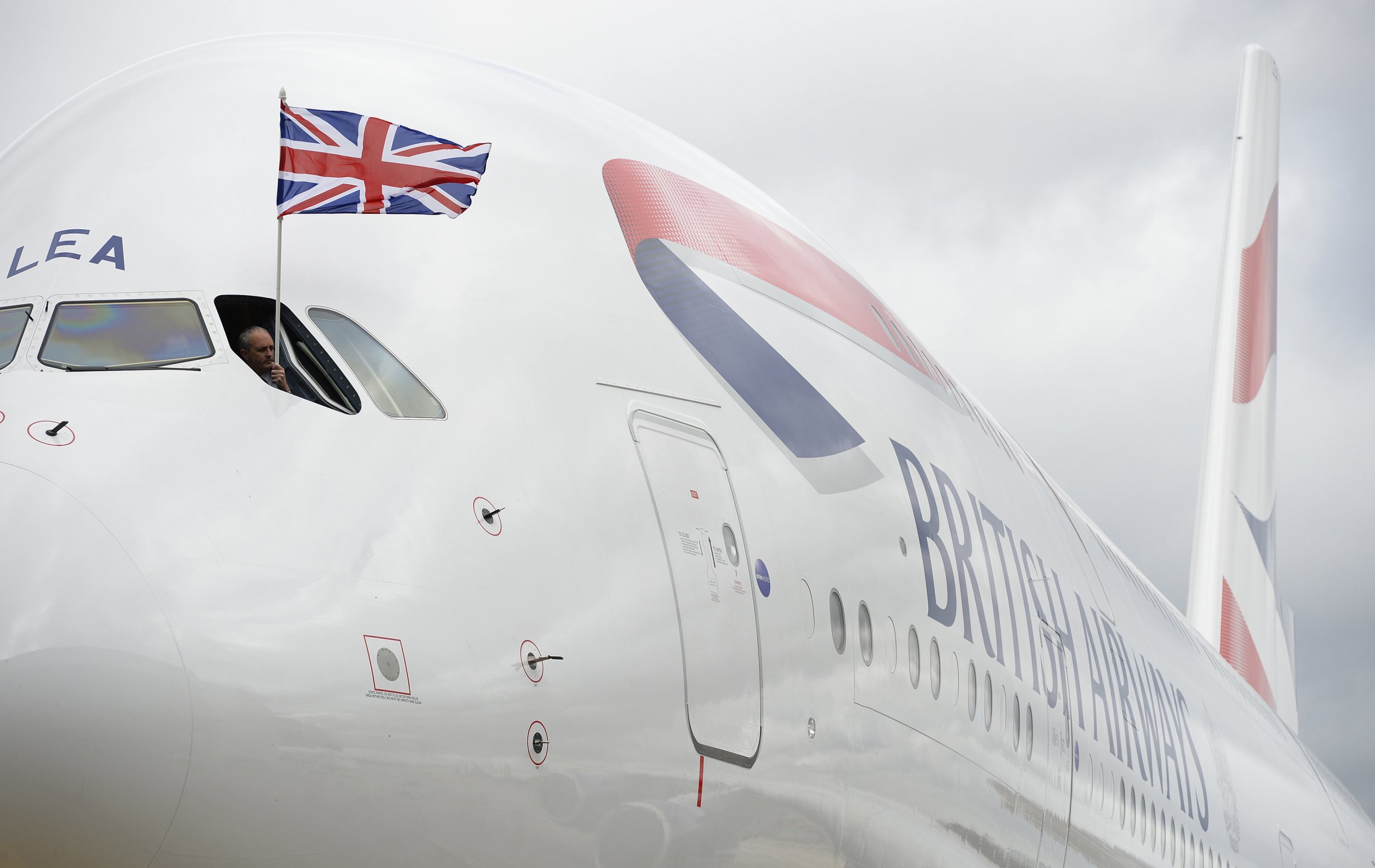 What unmanned object can fly 1,700 feet in the air and crash into planes? A hobbyist drone—or just a plastic bag, according to the United Kingdom's minister of transport.
The mystery object that reportedly crashed into a British Airways plane last Sunday during its descent to Heathrow airport in London may have caused a false alarm, says the transport minister, Robert Goodwill. He says the initial report of a drone-plane crash came from a tweet from local law enforcement that turned out to be untrue after a weeklong investigation. Initial reports of a dent in the front of the plane were also untrue.
"There was no actual damage to the plane, and there's indeed some speculation that it may have even been a plastic bag or something," Goodwill said.
Goodwill, who also serves as a member of Parliament as a Conservative, assured during a meeting in Parliament that someone would have an easier time attacking airports by planting bombs in rucksacks or cars than by putting an explosive drone in flight. "It's not hard to deliver a bomb, sadly, to a location where there are a lot of people around in this country—you don't need to necessarily have a drone to do that," he said.
The British Airways plane, which was flying to Heathrow from Geneva, reported a collision at 12:50 p.m. local time last Sunday. The supposed collision happened 1,700 feet in the air over a park about 10 miles southeast of the airport. Police did not arrest anyone and asked locals by the park to watch for drone debris.
Goodwill also dismissed calls for tighter regulations against drones, like the one expressed by Heathrow following the alleged collision, saying the current regulations are tight enough. He said the United Kingdom has "one of the highest regulatory safety standards for commercial aviation in the world."
When asked about geo-fencing, a method to prevent drones from wandering into restricted airspace by installing GPS coordinates into them, Goodwill dismissed the idea, saying hackers could disrupt the software.
In the United States, manufacturers like DJI already have geo-fencing software installed into their drones. Last September, Senator Chuck Schumer of New York pushed for mandatory geo-fencing on all drones.