Plane Crashes Into Electrical Equipment, Leaving Thousands Without Power in Florida
A small plane crashed into electrical equipment on Thursday night in Clay County, Florida, killing the pilot and temporarily leaving thousands without power.
Clay County Fire and Rescue said that the aircraft struck a transmission line and caught fire before coming to rest in a wooded area, News4JAX reported.
Local power provider Clay Electric said that the electricity supply to about 6,000 homes in Orange Park was disrupted. However, power was reportedly restored by around 8 p.m.
After Clay Electric were notified of the blackout, they sent staff to fix the problem. It was this technical team that spotted the crashed plane off in the woods off County Road 218 near Shadowlawn Elementary School.
According to authorities, the aircraft took off from Haller Airpark at around 5:15 p.m. on Thursday and Florida Highway Patrol was notified about the crash at 7:52 p.m.
Officials say that the cause of the crash remains to be determined, although investigators are now combing through the wreckage to search for clues as to what may have happened. The National Transportation Safety Board (NTSB) has dispatched a team of investigators who will arrive at the scene on Friday.
Keith Holloway, a spokesperson from the NTSB, previously told Newsweek that a typical investigation can take between 12 and 14 months to complete, although preliminary reports are usually available in about two weeks.
Police say that the the deceased pilot—thought to be a male—was the only person on board. At this time the victim has not been identified.
Unfortunately, the incident in Clay County was not the only plane crash in Florida yesterday. Two people were killed after a small aircraft crashed into an SUV in Ocala on Thursday. Both people on board the plane died, although the driver survived and was subsequently rushed to hospital for treatment, ABC News reported.
The crash occurred shortly after the plane had taken off from Ocala International Airport at about 11:30 a.m. local time. The aircraft ploughed into a six-lane road, striking power lines and the SUV in question before bursting into flames, according to authorities.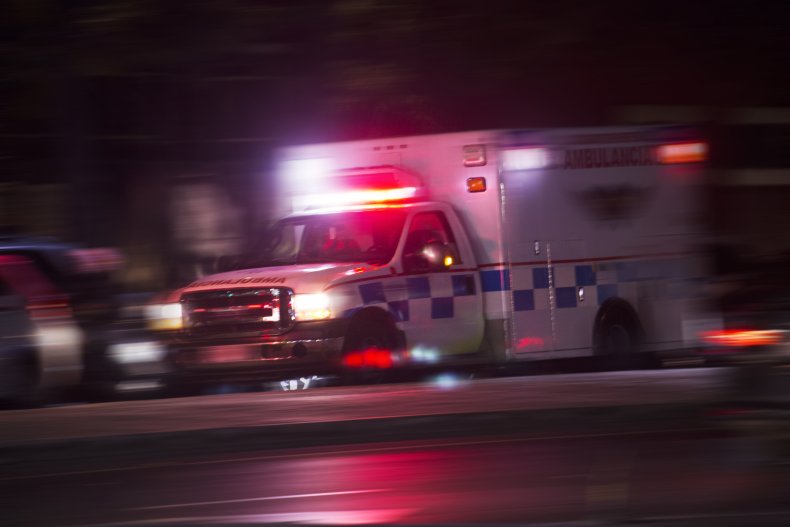 Officials said that the driver of the SUV—an elderly man—was thought to have sustained life-threatening injuries. However, medical staff said his condition was stable late on Thursday. The NTSB and Federal Aviation Administration are now investigating the cause of the crash.
The two crashes on Thursday follow a string of similar incidents this week involving small aircraft.
On Tuesday, a pilot was killed after his Cessna 414 crashed into a suburban home in Colonia, New Jersey on Tuesday morning. The crash sparked a large fire that completely destroyed the house—which was empty at the time—and caused damage to two others, USA Today reported.
And on Wednesday, yet another small plane—a Piper PA-28—crashed into an apartment complex in DeKalb County, Georgia, killing both people on board, The New York Times reported.
Plane Crashes Into Electrical Equipment, Leaving Thousands Without Power in Florida | U.S.