'Mad' Cow Causes Plane Emergency While Hanging Out on Runway at Airport in India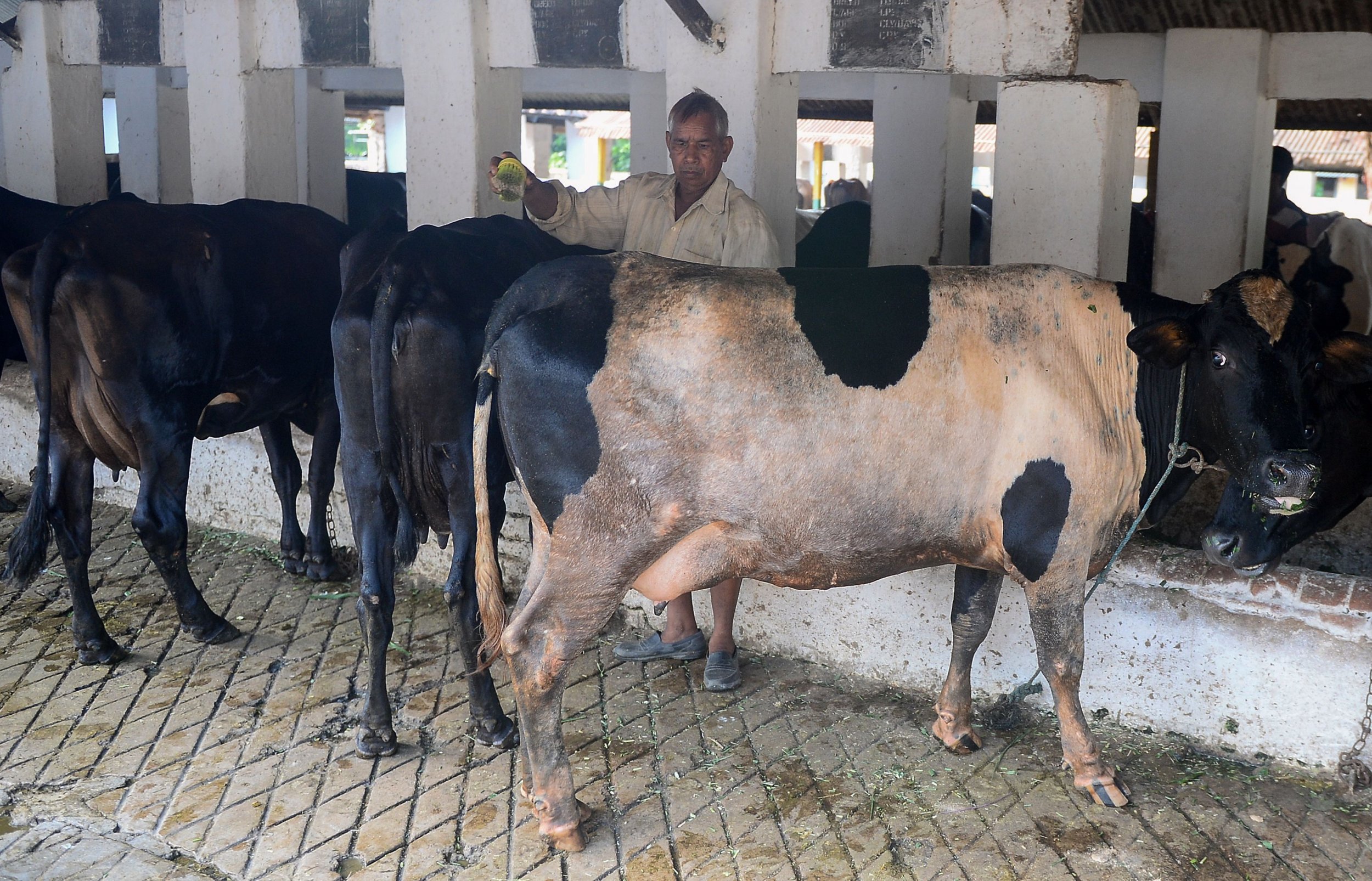 Mayhem descended upon an airport in Ahmedabad, in western India, Thursday morning, after a frenzied cow was spotted running amok around the runway at Sardar Vallabhbhai International Airport. Two planes were forced to abort their landing and fly on to Mumbai, while several others were delayed while authorities attempted to catch and contain the animal, reported local newspapers.
"It was a stray cow that entered from the cargo terminal side. The cow was quite mad and running around the operational area. I have asked the airport director to inquire into it and submit a report," Guruprasad Mohapatra, Airport Authority of India (AAI) chairman, told The Hindu.
The freak accident occurred around 3 a.m., according to airport sources. It reportedly took 90 minutes for several Central Industrial Security Force guards and other airport staff to contain the animal and remove it from the runway, reported The Times of India.
The AAI director requested a detailed reported from Admadabad Airport to determine whether the incident was the result of human error. "The chairman has asked the airport director to ascertain the possibility of negligence. Directives have been given to take stringent steps to avoid any such occurrences in future," an AAI statement read.
India is gearing up for a high-profile visit from Benjamin Netanyahu, the prime minister of Israel, next week and the cow incident has prompted officials to ramp up security.
Cows are often seen loose on the streets in most parts of India. In Hinduism, a cow is a sacred animal and therefore is allowed to roam the country freely. In most Indian states it is illegal to slaughter the animal, and citizens are expected to treat them with respect.
It is not unusual for animals to get in the way of flights in India. According to official data, last year there were more than 1,000 incidents where animals and birds collided into planes at airports countrywide.