Burning Plane Makes Emergency Landing In Russia: Everything We Know About the Aeroflot SU1492 Fire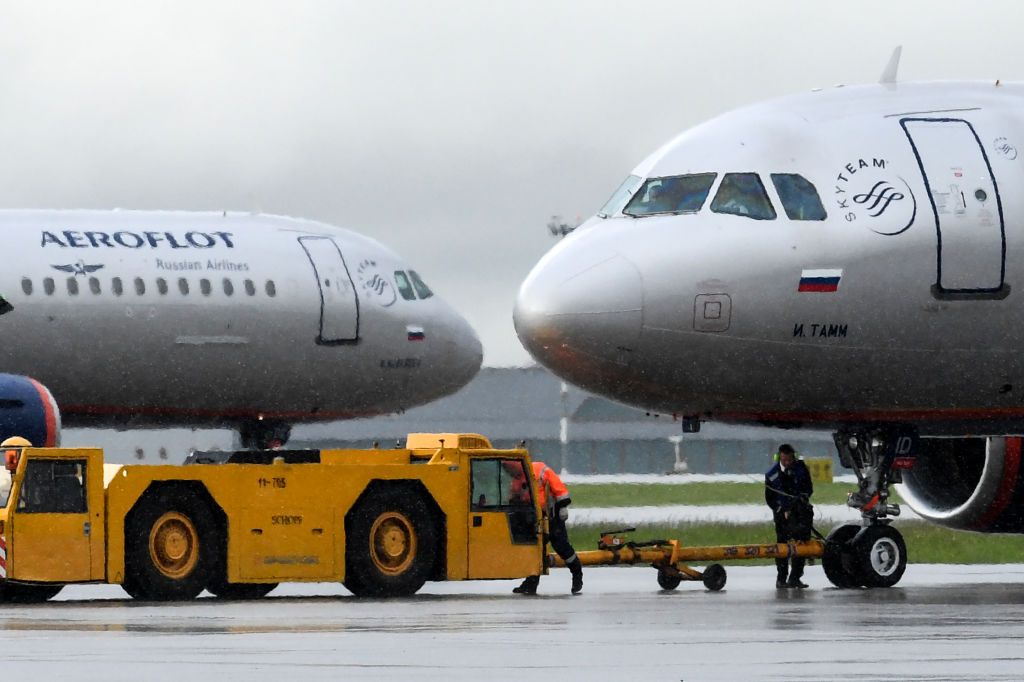 At least 13 people were killed and six others injured after a Russian Aeroflot Sukhoi Superjet made an emergency landing in Moscow on Sunday.
"According to the latest reports, 13 people have died, six were hurt. A number of passengers are missing," an unidentified source with medical responders confirmed to Russia's Tass news agency.
Images and videos of the Aeroflot Flight SU1492 were shared online, showing flames and smoke shooting from the aircraft as passengers and crew escaped using emergency slides from the plane.
The Russian news agency reported that 78 people, including passengers and crew, were aboard the plane when the incident occurred. The tail of the plane was reportedly completely burned and emergency crew were still searching the back of the plane for more people.
Some reports claimed the plane had initially caught fire while flying when it was struck by lightning. But Tass reported that the fire began during the emergency landing. The airplane made two circles around Moscow before landing after about 45 minutes.
Video footage of the landing shared on television and online showed fire and dark smoke streaming behind the aircraft as it touched down on the runway.
Russia's RT reported that flight SU1492 took off from Moscow's Sheremetyevo International Airport and declared it was facing an emergency shortly later. It then returned for the emergency landing. The plane was headed to the northwestern Russian city of Murmansk, about 1,000 miles away.
Former Bulgarian Eurovision contestant Kristian Kostov said that he had witnessed the incident, according to the BBC. Kostov said travelers at the Moscow airport were "shaking" after they witnessed the emergency landing and the burning plane. He also said that other flights were at least temporarily blocked from taking off.
An RT correspondent reported that he was at the Sheremetyevo airport aboard a different aircraft when the landing and fire occurred.
"We were flying to Helsinki, although our flight has now been cancelled," Boris Kuznetsov said, according to RT. "We were sitting really close to the plane, which was completely on fire. The flames were huge. It was very difficult for the emergency services to tackle the blaze," he explained.
Dmitry Smirnov, a journalist with Russia's Komsomolskaya Pravda newspaper, shared a video of the blaze with a chilling caption. "Hell in Sheremetyevo," he wrote, "It burns like a torch while the evacuation … is still in full swing."
A criminal investigation has been opened as the aircraft was reportedly quite new, either put into service in 2017 or 2018. After the blaze was extinguished, investigators discovered that the tail had been nearly entirely consumed while all that remained of the rear fuselage was a metal shell.