This Woman Found Out Her Husband Was Cheating and Caused a Plane Emergency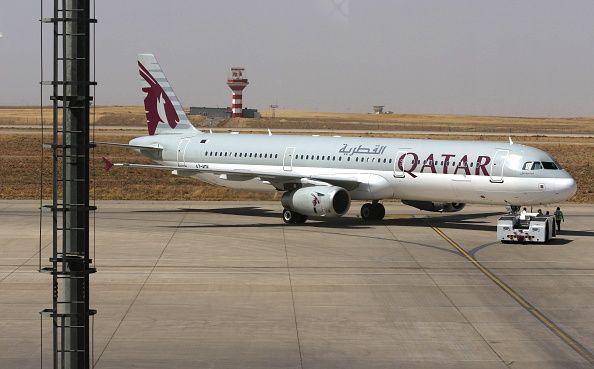 Things got really awkward on a flight to Bali after the plane made an emergency landing so flight attendants could remove a woman who had just found out her husband was having an affair.
The passenger was spying on her husband's phone while he was sleeping on a Qatar Airways plane during a flight from Doha to Bali and caused a massive scene on the plane, The Times of India reported. The woman, who had been drinking, reportedly began a fight with her sleeping spouse and was rude to the flight crew as they were trying to calm her down. The situation "got out of hand," which led the pilot to divert the plane to land in Chennai, India. The woman, her husband and their son were escorted off the plane and the flight resumed to Bali without them.
An official from India's Central Industrial Security Force confirmed the incident with a statement. "A lady along with her husband and a child, all Iranian nationals, were offloaded by Qatar airline as the lady passenger (who was intoxicated) misbehaved with crew members in-flight," the official said.
Because there was no security issue, the family was able to board a flight back to Doha.
This is not the first time a family has been kicked off of a flight for disturbing passengers. In July, a family was booted from a JetBlue plane after their toddler kicked the back of a passenger's seat on their way to New York.
Tamir Raanan, his wife, Mandy Ifrah, and their three children were on their way home from a trip to Fort Lauderdale, Florida, when their 1-year-old son started to cry and kicked the back of a passenger's seat. Another passenger used a derogatory slur and suggested to "tie the baby's feet down."
The pilot went back to the gate and a JetBlue flight attendant asked the family to gather their things, according to David Templer, an attorney for the family. When they were ejected from the plane, the couple continued to ask why they were being removed, but the supervisor said there was "no need to give an excuse."
"They were basically humiliated in front of this crowded airplane, humiliated in the gate and abandoned thousands of miles from home," Templer said.
A JetBlue spokesperson told The Washington Post in a statement there had been an altercation with threats toward another passenger.
"The aircraft door was reopened, and our airport's team politely asked the customers to step off to discuss the situation," the airline said in the statement. "The customers refused repeated requests, and our crew members deplaned the entire aircraft. Law enforcement escorted them out of the gate area, and we provided a refund. The customers were not removed due to the actions of their children."
The family's attorney claimed the airline's version of events was "false and defamatory."