Woman Forces Plane Door Open, Leaps to Her Death
A British woman fell to her death this month after intentionally leaping out of an airplane without a parachute.
On July 25, the woman identified as 19-year-old Alana Cutland, reportedly opened the door to the small Cessna she was aboard and jumped out, plummeting 3,500 feet.
Cutland, a student at Cambridge, was conducting research in Madagascar as part of a university internship. She was returning from a trip to the Anjajavy region in the north of the country.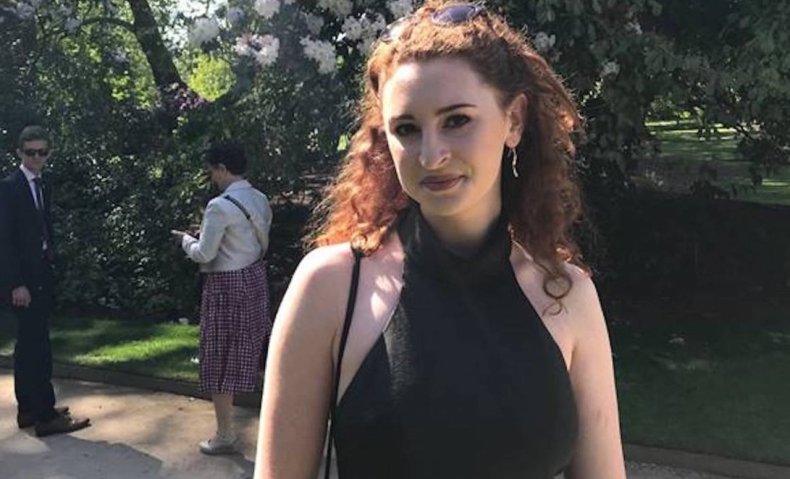 Newsweek subscription offers >
Ruth Johnson, a British tourist, was also on the plane and grabbed Cutland's leg in an effort to stop her.
"Ms. Johnson fought for five minutes trying to hold her, but when she was exhausted and out of breath she let go," police chief Sinola Nomenjahary told The Sun. "Alana then intentionally fell from an aircraft at 1,130 meters above sea level."
According to Nomenjahary, Cutland had suffered five "paranoia attacks" on her trip, which was supposed to last six weeks. She agreed to cut the excursion short after just eight days after speaking to her parents by email.
"The victim is a student who has failed on research work and was asking for a lot of moral support," he added. "She was in regular contact by email with her parents, [from] whom she receives moral support. She did not handle her stresses well."
Newsweek subscription offers >
Authorities have been trying to locate Cutland's body, but are having difficulty because of the remoteness of the area.
Cutland's parents released a statement through the British Foreign Office, describing their daughter as a "bright, independent young woman, who was loved and admired by all those that knew her."
"Alana grasped every opportunity that was offered to her with enthusiasm and a sense of adventure, always seeking to extend her knowledge and experience in the best ways possible," the statement continued.
Cutland was a second-year student at Cambridge's Robinson College, studying natural sciences. She was reportedly studying a rare species of crab on her trip.
David Woodman, a faculty member at Robinson, said Cutland "made a huge contribution to many different aspects of life in the college. She will be sorely missed by us all."
According to The Guardian, Cutland was involved in the yoga and mindfulness society at Cambridge and was the vice president of the CUTAZZ Dance Society.
"Anyone who had the privilege of knowing and dancing with her would agree that she was an unforgettable force of enthusiasm, kindness and talent," the organization wrote on Facebook. "She will be greatly missed as a CUTAZZ member, vice president and friend to many people connected to the society and competition team."
If you have thoughts of suicide, confidential help is available for free at the National Suicide Prevention Lifeline. Call 1-800-273-8255. The line is available 24 hours every day.
Woman Forces Plane Door Open, Leaps to Her Death | News