Plane Nearly Falls into Black Sea with 168 People on Board Before Getting Stuck in Mud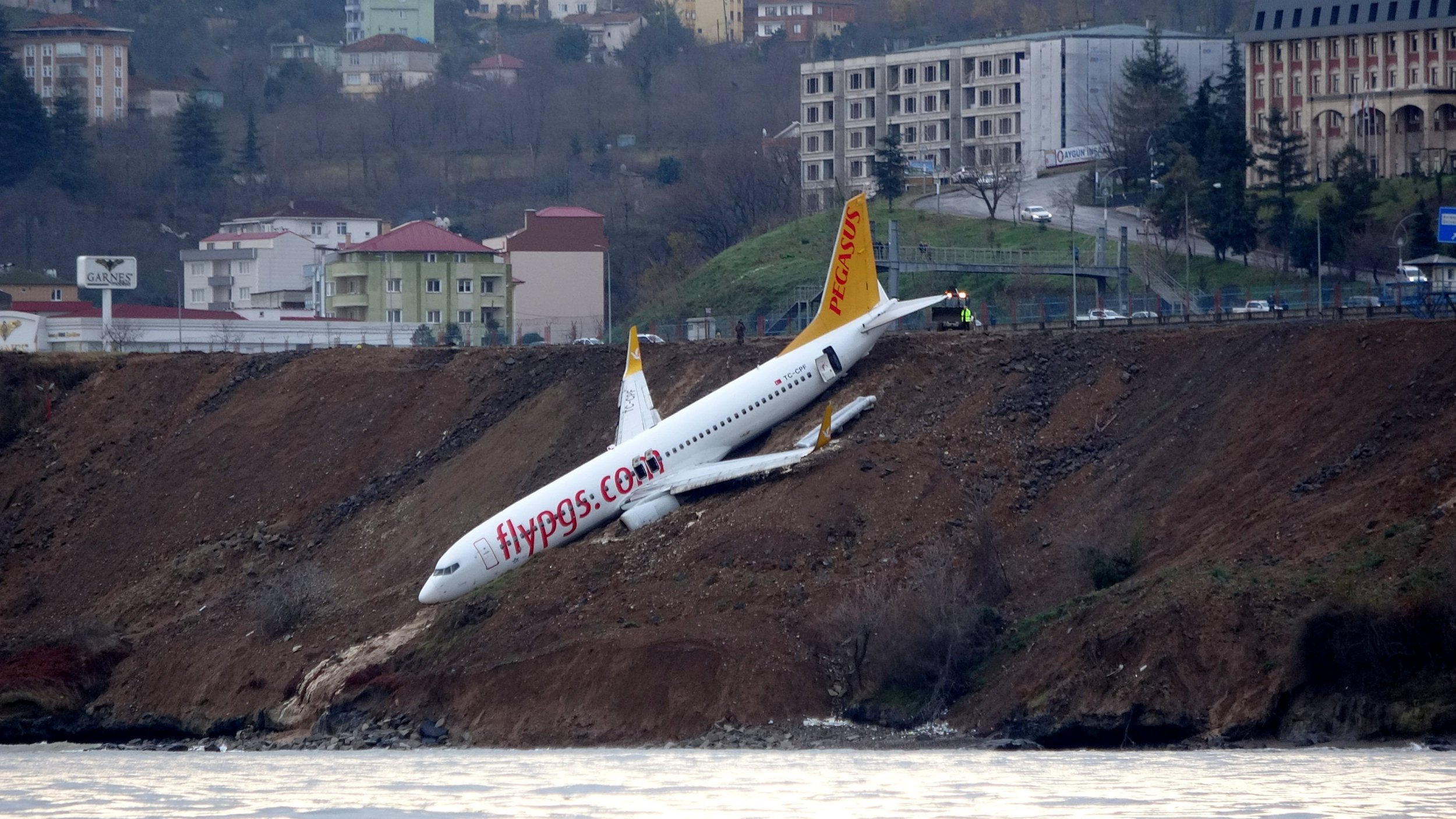 Updated | A plane landing in an airport in northern Turkey skid off the runway and nearly fell into the Black Sea, clinging from a steep slope with its nose toward the water below. All the people on board survived the incident.
The dramatic scene occurred on Saturday night at Trabzon Airport, the final destination of the Boeing 737-800 plane that departed the Turkish capital of Ankara earlier in the day. The plane touched the runway but then veered to the left, nosediving down the cliff before getting stuck in mud a few feet away from the sea.
Passengers panicked. "We tilted to the side, the front was down while the plane's rear was up. There was panic; people shouting, screaming," Fatma Gordu, who was on board of the flight, told state-run news agency Anadolu, quoted in AFP.
"We stayed inside the plane for at least 20 minutes waiting for someone to help us," an unnamed passenger told English-language Turkish publication Daily Sabbah. "There was a smell of fuel inside so we all thought the plane will explode, but thankfully it did not happen," the passenger added.
All of the 168 people on board of the aircraft were able to safely evacuate the aircraft, according to the flight operator, low-cost carrier Pegasus Airlines. "All 162 passengers, 2 pilots and 4 cabin crew have been disembarked safely from the aircraft. There has been no loss of life or injury to anyone on-board," Pegasus said in a statement posted on their website, describing the event as a "runway excursion incident."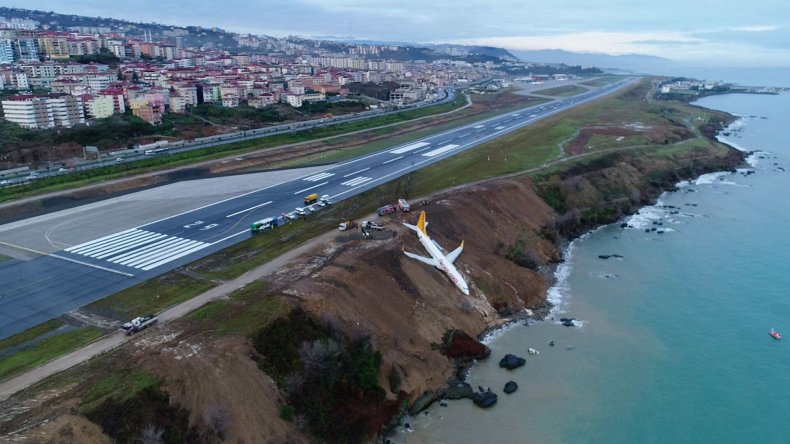 The airport was temporarily shut down until Sunday morning as firefighters cooled down the plane, which was secured with ropes to prevent it from sliding into the sea. Authorities are investigating the accident, whose cause remains unclear. According to Turkish reports, the weather conditions at the time of landing featured light rain and fog.
Operations to remove the plane from the slope are also underway, Turkish news agency Dogan reported. Only once the plane is taken off the slope will passengers be able to recover the luggage they had to abandon during the evacuation.
This article was updated with additional information regarding the work to secure and remove the plane from the slope.