Plane Slides Into Fence at LaGuardia Airport in New York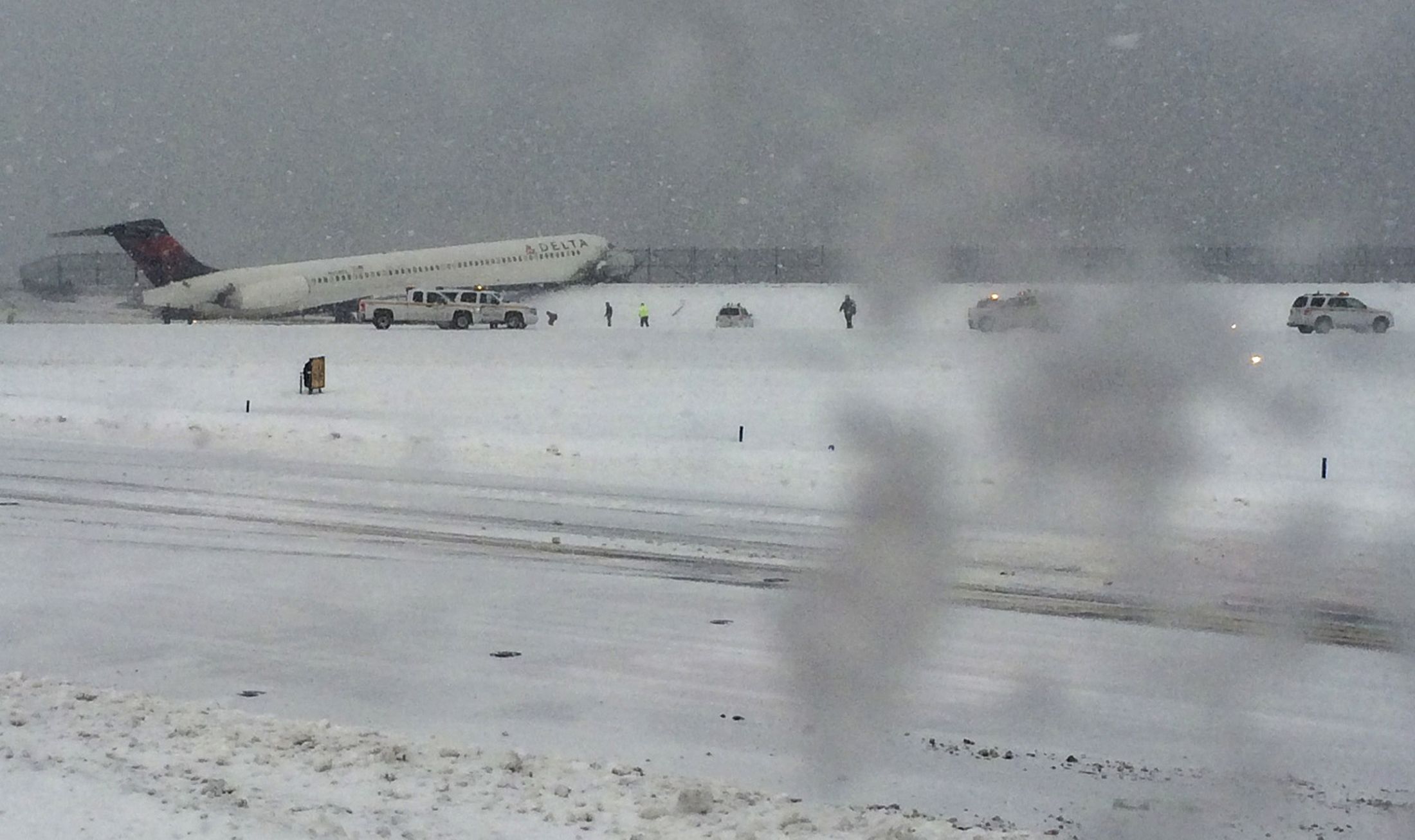 NEW YORK (Reuters) - A Delta Air Lines jetliner with 125 passengers and five crew members aboard slid off the runway at New York's LaGuardia Airport on Thursday during a snowstorm, but there were no reported serious injuries, officials said.
Delta Flight 1086 was landing at LaGuardia after a morning flight from Atlanta, the airline said. Passengers were evacuated from the aircraft on slides and moved to the terminal on buses. Images from local media showed the Delta plane on a snowy runway area with its nose smashed into a fence.
Multiple emergency rescue crews are on the scene, and the National Transportation Safety Board is on its way to LaGuardia, one of three main airports serving the New York metropolitan area, according to its operator, the Port Authority of New York and New Jersey.
LaGuardia's runways were closed soon after the incident, the Federal Aviation Administration said, a routine procedure when such incidents occur. The airport is expected to reopen at 7 p.m., at the same time as a winter storm warning was to be lifted, the FAA said.
"Delta will work with all authorities and stakeholders to look into what happened in this incident," the airline said in a statement.
Delta shares were trading down about 2 percent at $44.24 early Thursday afternoon.