Police Ask for Help Identifying Airplane Stowaway Who Fell From Wheel Well Into English Garden
Scotland Yard has released a composite image based on the features of the body of a man who fell from a plane's wheel well into family's garden in southwest London. Law enforcement is trying to find the man's identity.
The incident happened in June, when police were called to Offerton Road after a resident called to report a body in his yard, according to the BBC. A neighbor told the outlet that the corpse landed just a few feet away from a person who was sunbathing.
The witness, who did not wish to be named, told the BBC that there was "blood all over the walls of the garden."
A plane spotter had been tracking a Kenyan Airways flight and saw the man fall from the plane. He arrived at the scene at the same time as police to give a statement.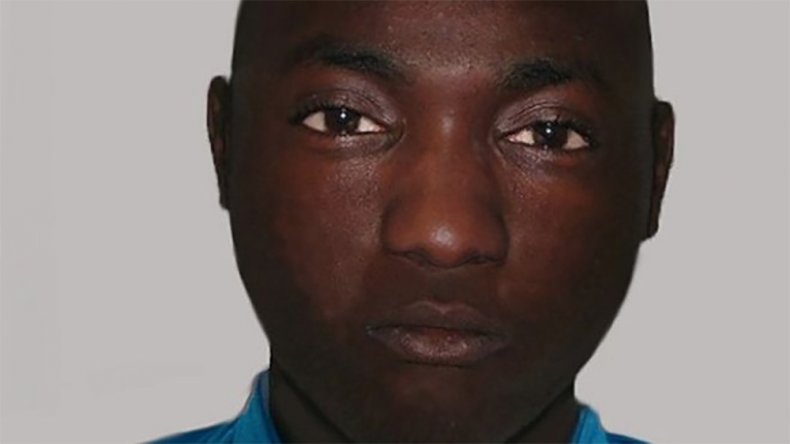 Police tracked the plane to Heathrow Airport, where they conducted a search of the aircraft. In the plane's landing gear compartment, they discovered a green backpack that contained, among other items, a small amount of Kenyan currency.
The backpack also held a half-consumed bottle of orange Fanta, a pair of shoes and some food. On the strap was written the initials MCA, but the discovery offered no other clues to the dead man's identity.
Police continued the investigation and ruled out foul play in the man's demise, but they still want to find his name so any relatives can be notified.
In a press release issued by the Metropolitan Police, Detective Sergeant Paul Graves said, "This man has a family somewhere who need to know what has happened to their loved one."
"Our investigation has included liaison with the authorities in Kenya, from where the flight took off, but so far our efforts to identify this man have proved fruitless," Graves added.
The flight from Jomo Kenyatta International Airport in Nairobi is 4,250 miles and takes over eight hours.
Today, Metropolitan Police released a Electronic Facial Identification Technique computer-based sketch of the man, in hopes that someone will be able to recognize him.
The U.S. Federal Aviation Authority reports that there have been over 105 reported stowaway attempts worldwide since 1996 according to USA Today, with the vast majority of them ending in death. They caution that those numbers are probably smaller than the actual amounts, as many stowaways could have fallen from their planes over the ocean, their bodies never to be found.
Conditions in the wheel wells are extremely dangerous. At cruising altitudes, temperatures can drop as low as minus 81 degrees Fahrenheit. While hydraulic lines and friction heat stored in the tires can mitigate that slightly, it is still far colder than the human body can ordinarily survive.
In addition, wheel wells are not pressurized like the plane's cabin, leading patients to enter hypoxia and lose consciousness. That loss of consciousness is speculated to result in death by falling as the wheel wells open to deploy the landing gear when the plane is making its final approach.
London has seen stowaways falling from the sky before. The Guardian reports that in 2015, a man named Carlos Vale flew 8,000 miles from Johannesburg in a British Airways plane's wheel well before losing his grip and plummeting to his death on a rooftop.