Planes of Saudi-Led Alliance Hit Yemen Capital, Houthi Heartland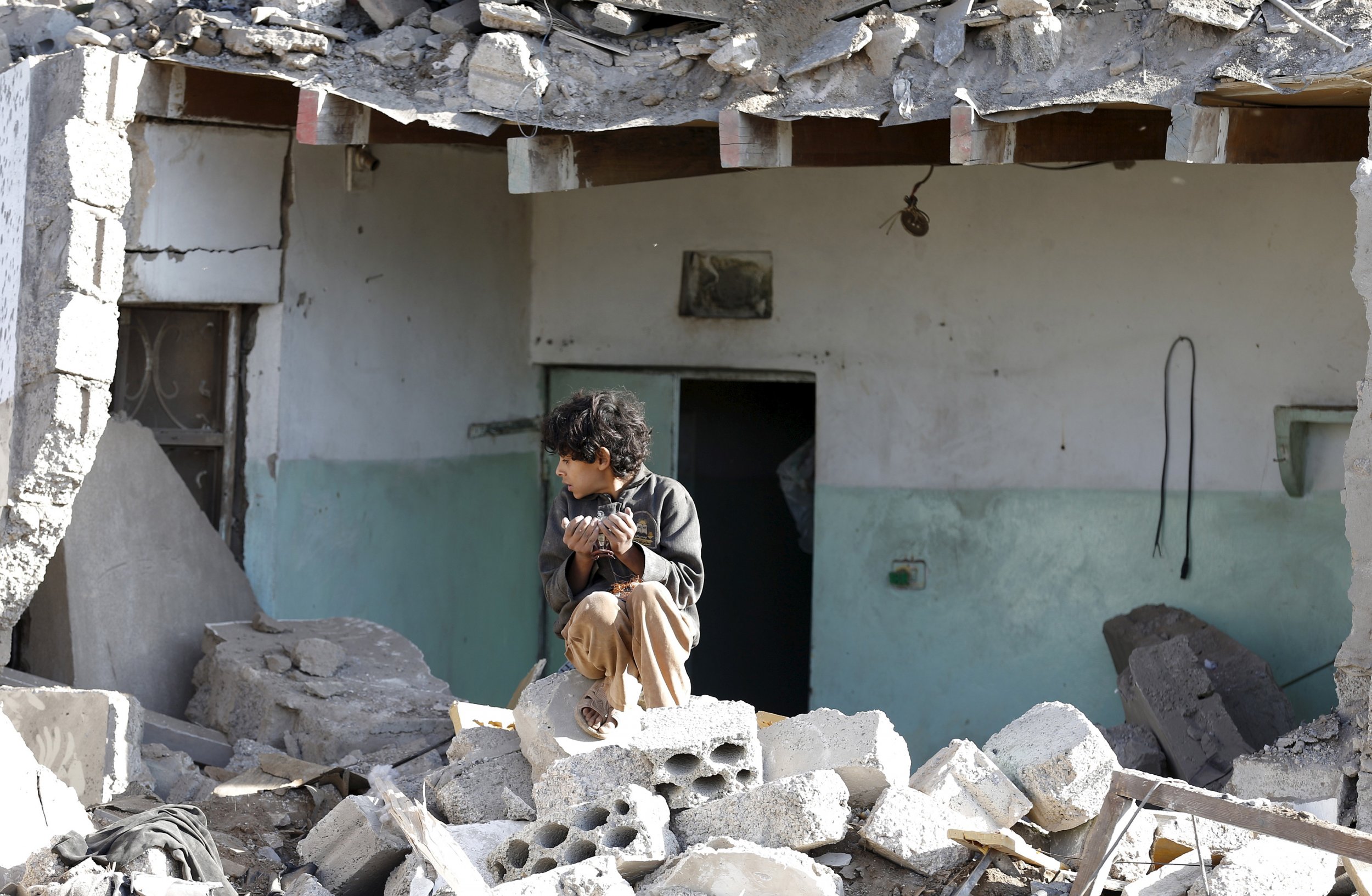 Warplanes hit Yemen's Houthi-controlled capital and the Shi'ite Muslim group's northern heartland on Friday, the second day of a Saudi-led campaign to stop the militia establishing its rule across the country.
Residents said aircraft targeted Republican Guards bases around Sanaa, including one near the presidential compound in a southern district, around dawn and also struck near a military installation that houses missiles.
The Republican Guards are loyal to former president Ali Abdullah Saleh, the Houthi's main ally.
Earlier air strikes south of the city and in the oil-producing Marib region appeared to target military installations also affiliated with Saleh.
Warplanes also attacked two districts in the northern home province of the Houthis, tribal sources said. The strikes hit a market in Kataf al-Bokaa in the north of Saada province, killing or wounding 15 people, they said. Shada district was also struck, they said.
The Saudi-led coalition began air strikes on Thursday to try to roll back Houthi gains in the Arabian Peninsula country and to shore up the authority of embattled President Abd-Rabbu Mansour Hadi.
Throughout the day, warplanes from Saudi Arabia and Arab allies struck at the Shi'ite Houthis and allied army units, who have taken over much of the country and seek to oust Hadi, who has now left the country.
Houthi leader Abdel-Malek al-Houthi called Saudi Arabia a bad neighbor and "Satan's horn" and said in a televised speech that Yemenis would confront the "criminal, unjust and unjustified aggression".
The Saudi-led military intervention marked a major escalation of the Yemen crisis, in which Iran is allied to the Shi'ite Muslim Houthis, and Sunni Muslim monarchies in the Gulf back Hadi and his fellow Sunnis in Yemen's south.
Iran denounced the surprise assault on the Houthis and demanded an immediate halt to Saudi-led military operations.