Planned Parenthood Rolls Out $20 Million Campaign to Take on Trump at the Polls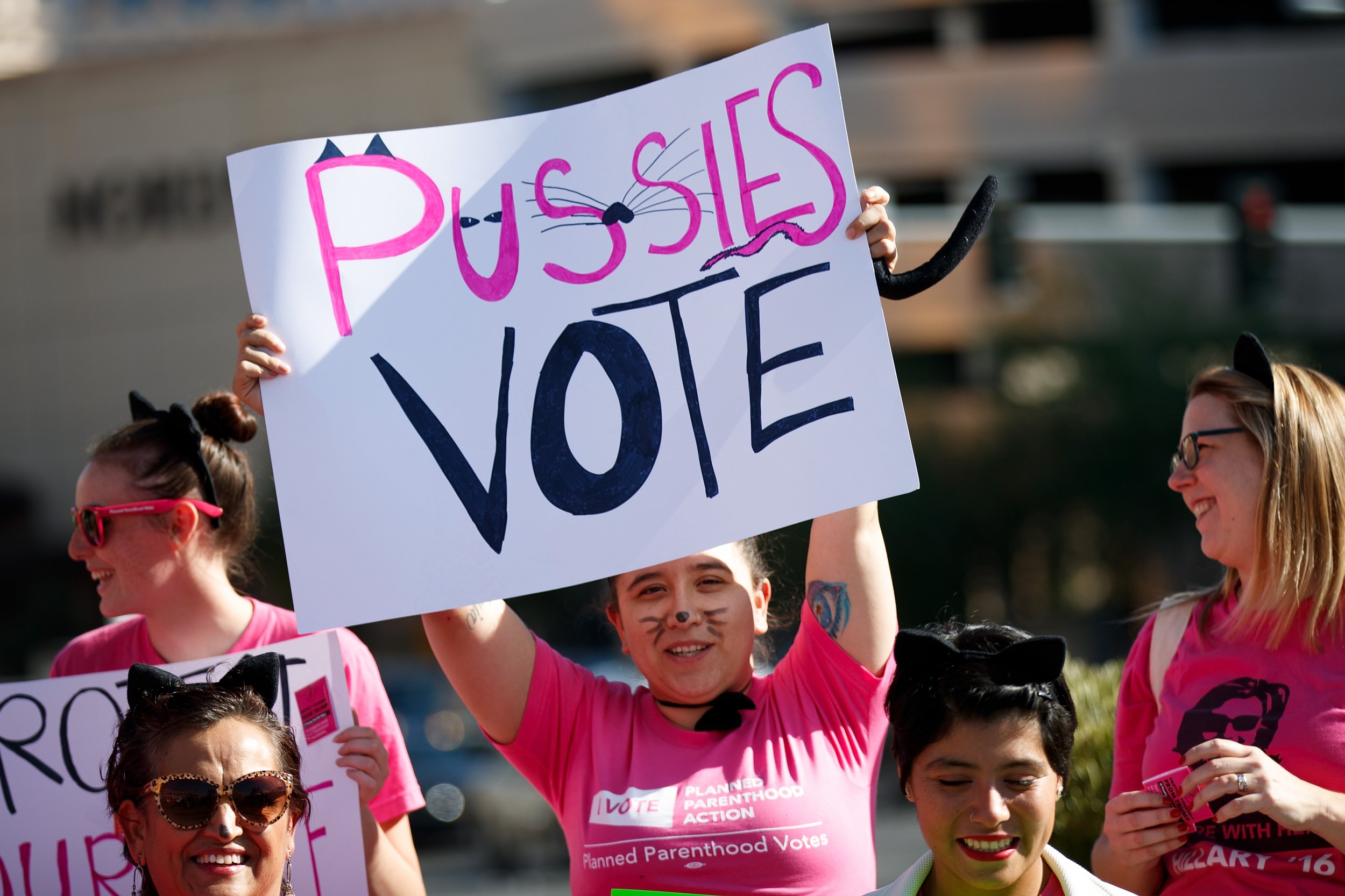 Planned Parenthood Votes and Planned Parenthood Action Fund is making a hefty investment in defeating anti-choice candidates in the upcoming midterm elections, announcing Thursday a $20 million campaign called "March. Vote. Win."
The organization will be using the funds to target gubernatorial and Senate races in Arizona, Florida, Michigan, Minnesota, Nevada, Ohio, Pennsylvania and Wisconsin, key states where Planned Parenthood organizers believe they can have the greatest impact. The money will go toward grassroots campaign efforts, as well as TV and digital advertising and mail programs to reach the largest number of voters possible.
As well as the sizeable investment, the organization will have volunteers on the ground in other states.
Trump may not be on the ballot this election cycle, but Planned Parenthood is gearing up for what will be a referendum on his agenda, including his administration's policies on women's reproductive rights and its attacks on the non-profit healthcare organization.
Just this week, Vice President Mike Pence boasted of his tie-breaking vote that gave states the rights to withhold funds from Planned Parenthood, and told a roomful of anti-choice activists that they would be the "generation that restores life in America" and bans abortion "in our time."
"The Trump-Pence administration is responsible for an unprecedented assault on Planned Parenthood patients and our communities, aided by politicians at state and federal levels who have supported dangerous policies meant to strip us of our rights and our ability to access health care," Deidre Schifeling, executive director of Planned Parenthood Votes, said in a statement on Thursday. "In response, we've marched, we've mobilized, we've organized, and together we've built a historic resistance."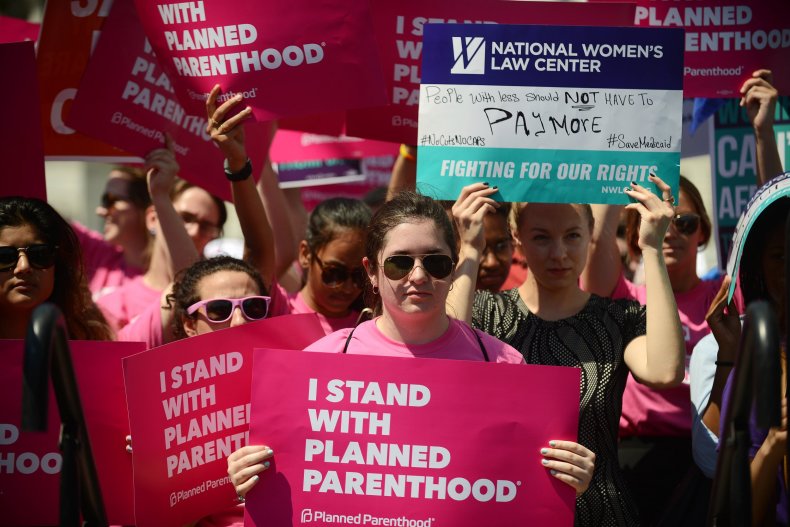 In Wisconsin, Planned Parenthood is zeroing in on Governor Scott Walker, who has backed a 20-week abortion ban that allowed for no exceptions in instances of rape or incest. Walker also signed legislation in 2016 diverting state and federal funds away from Planned Parenthood clinics and toward other healthcare providers.
The organization's Wisconsin efforts will also include doing everything in their power to keep Democratic incumbent Tammy Baldwin in her U.S. Senate seat.
In Pennsylvania, the reproductive rights organization wants to keep Democratic Governor Tom Wolf in office and unseat state Senator Scott Wagner, a Republican who co-sponsored legislation to defund Planned Parenthood.
Planned Parenthood is also piggybacking on the momentum of the Women's March, which hosted its national rally in Nevada this year. The organization has Republican Senator Dean Heller in the crosshairs, one of the most vulnerable senators going into the midterm elections. His likely Democratic opponent, current Congresswoman Jacky Rosen, has amassed a strong pro-choice record but Heller has never lost an election.
Still, Planned Parenthood organizers feel heartened by victories in Virginia and Alabama, where they saw Governor Ralph Northam and Senator Doug Jones as being pulled across the finish line with a dedication to reproductive health care.
No state, they say, is too red for a Planned Parenthood-endorsed candidate to win.
"Planned Parenthood is a winning issue," Kelley Robinson, who represents Planned Parenthood Votes, told reporters on Thursday. "Fighting for reproductive health care is an issue that wins elections. That's why people march in the streets and that's why we saw some decisive victories in 2017.
"This is only the beginning of our political and electoral strategy that we really believe will protect and defend reproductive health care and Planned Parenthood in the years ahead."