Planned Parenthood Kicks Off 2016 Campaign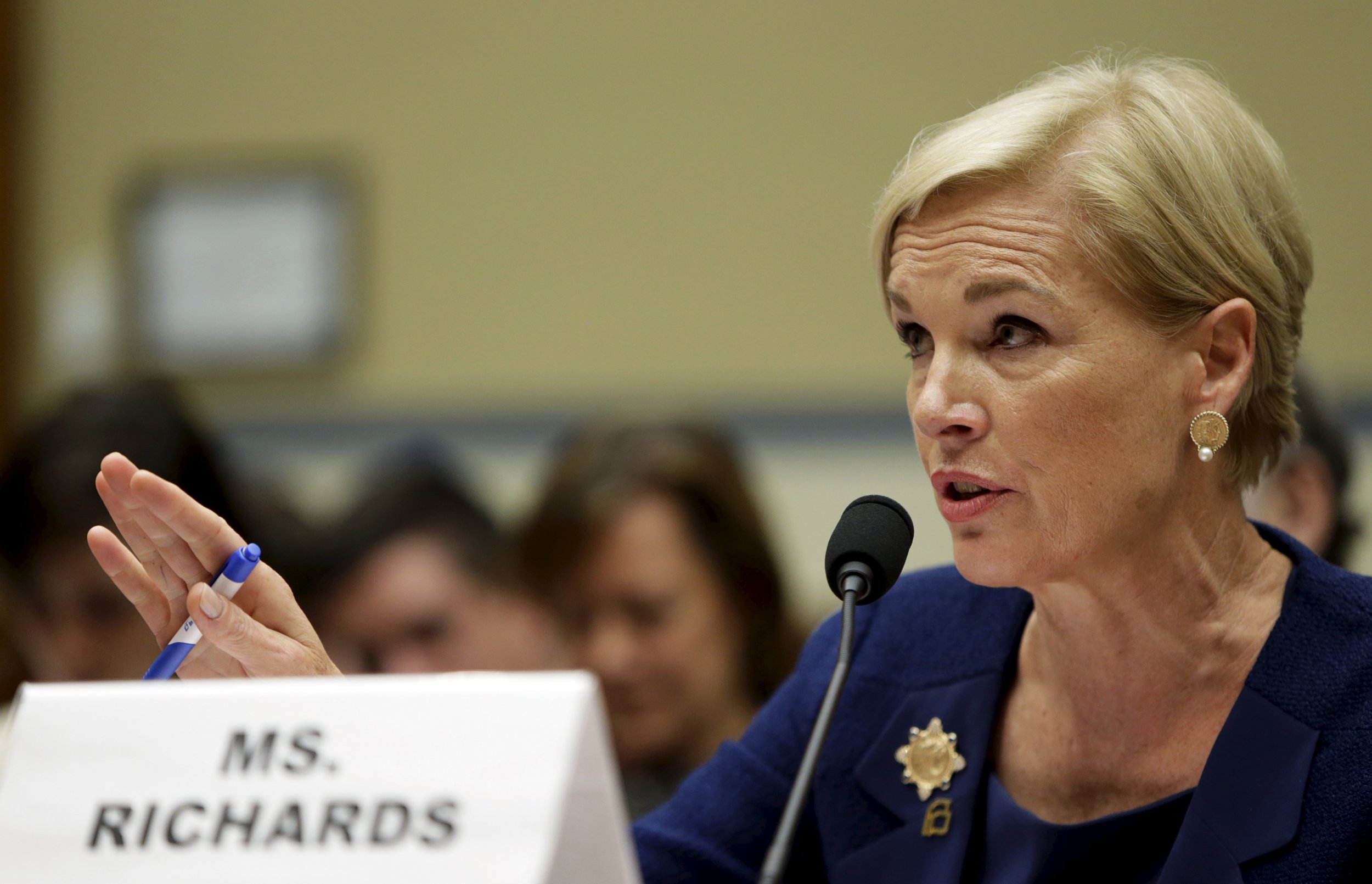 After months of playing defense, Planned Parenthood is going on offense, confident it can use Republican attacks to its advantage in the 2016 election. The political arm of the nonprofit—which provides a range of reproductive health services, including abortion—is launching a nationwide campaign to rally supporters of reproductive rights to vote next November.
The kickoff includes volunteer forums around the country, as well as a five-figure digital ad buy, focused in states that have competitive Senate races and could swing the presidential election.
"Today we have a clear message for every politician who has threatened access to reproductive health care," Executive Vice President of Planned Parenthood Action Fund Dawn Laguens said in a statement. "You're about to be in for a very rude awakening."
The group aims to turn the tables on the state leaders and members of Congress who've tried to block its funding, which goes to support health services (but not abortion) for low-income women and men. A series of undercover videos focused on Planned Parenthood's practice of harvesting fetal tissue created an uproar, energizing anti-abortion activists and lawmakers who have long tried to block all public funding for the group. Earlier this year, House conservatives insisted that Planned Parenthood defunding be included in any government spending bill, raising the possibility of a government shutdown. Only Speaker John Boehner's resignation defused the crisis.
But the conservative attacks also revved Planned Parenthood supporters. When Planned Parenthood President Cecile Richards testified before Congress on September 29, the group delivered 2.4 million signatures to Congress in support of the organization. The group also hosted a "Pink Out" day featuring nearly 300 rallies across the country. There's talk in the Republican-led Congress of trying to block federal funding for Planned Parenthood later this year through a parliamentary maneuver called reconciliation, but that's hitting resistance in the Senate, where GOP leaders would prefer to focus the reconciliation measure on uprooting Obamacare. And state-level investigations into the organization have so far gone nowhere, with eight states unable to prove any wrongdoing and three more ongoing.
Planned Parenthood supporters, themselves, are feeling bullish that they can turn the attacks back on Republicans. "We've become an issue in the election. However, we know from previous elections that this is a losing stance," says one aide. They look to 2012, when President Barack Obama beat GOP presidential nominee Mitt Romney by 12 percent among women voters. While Romney's pledge to get rid of federal funding for Planned Parenthood wasn't the whole explanation for his troubles with women, polling shows it was a part of it.
At the height of the defunding fervor in September, an NBC–Wall Street Journal poll found 6 in 10 voters supported continuing Planned Parenthood funding.
Republicans' presidential field, however, overwhelmingly opposes abortion in almost all cases, foreshadowing a showdown in the general election with the Democrats' nominee, who will no doubt try to paint it as part of the GOP's "war on women." The Supreme Court has also guaranteed abortion will be at the forefront of the debate by deciding last week to take a case out of Texas challenging restrictive state laws on abortion providers. If it stands, it would dramatically curb the number of abortion clinics in the state, which the law's opponents claim presents an "undue burden" on those seeking abortion, in violation of previous legal decisions. A decision is expected next June.
Planned Parenthood has one eye on that case and other legal skirmishes happening in the states, and another on Congress and its defunding efforts. Given the Senate's role as a barrier to some of the more extreme measures coming out of the House, the group's Action Fund is focused on a handful of competitive 2016 races. Among them: Senate seats in New Hampshire, Nevada, Ohio, Pennsylvania and Wisconsin. All those states will be in play in the presidential contest as well.
In a Web video post today, Richards says, "Extremists made the 2016 election about attacking reproductive rights." And she warns, "We're paying attention, and we vote."