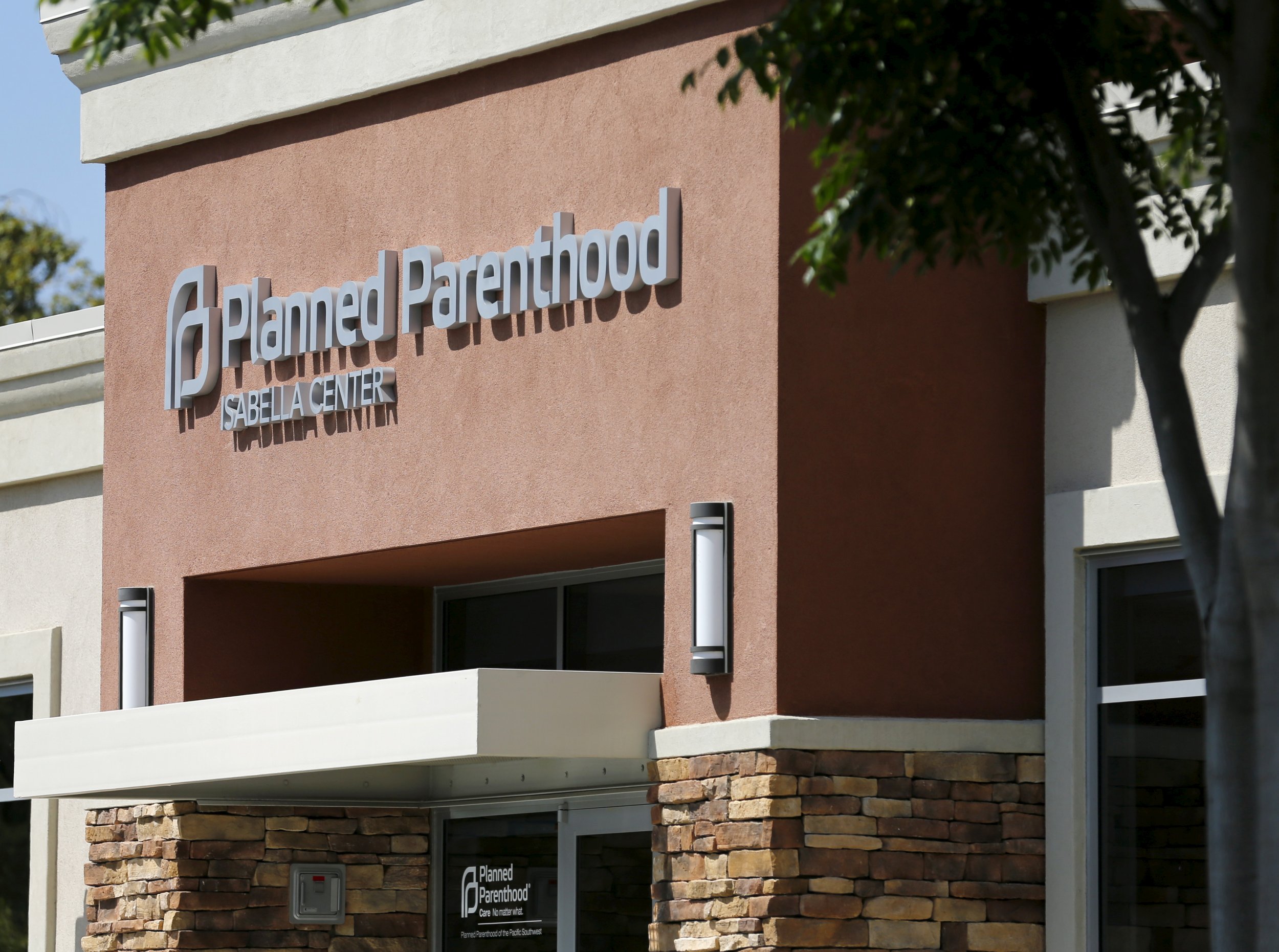 Democrats in the U.S. Senate, joined by some Republicans, on Thursday blocked an effort denying federal funds for the women's healthcare group Planned Parenthood in a move that could help avoid a government shutdown on Oct. 1.
Most Senate Republicans had supported the plan to attach the Planned Parenthood defunding to a bill keeping government operating with the start of the new fiscal year on Oct. 1.
But 42 Democrats, two independents and eight Republicans banded together to stop the anti-abortion effort on a procedural vote, 11 more than the 41 needed to block the legislation.
At least one of the Republicans, Tom Cotton of Arkanas, said he cast his vote against the bill to protest inadequate military funding.
Just before the vote, the White House warned that President Barack Obama would veto legislation to continue funding the government if it strips away federal money for Planned Parenthood, setting up the showdown with anti-abortion advocates.
"By eliminating federal funding for a major provider of health care, the Senate amendment ... would limit access to health care for women, men, and families across the nation, and disproportionately impact low-income individuals," the White House statement said.
For weeks, many Republicans have vowed to punish Planned Parenthood following the release of secretly taped videos in which its officials discussed harvesting tissue from aborted fetuses.
Planned Parenthood, which receives over $500 million in government funds annually, denies any wrongdoing.
With the Oct. 1 deadline for passing a funding bill looming and Republican leaders in the Senate and House of Representatives trying to avoid a government shutdown, the Senate will next advance a bill funding the government until Dec. 11, but without the abortion rider.
Its fate in the House is unclear. House Republican leaders were huddling in the Capitol following the Senate vote.
Some House Republicans have said they cannot vote for a bill that provides money to Planned Parenthood. But on Wednesday some first-term House Republicans sent an open letter urging party colleagues not to take any steps that would lead to a shutdown.
Republican Representative Martha McSally Of Arizona, one of the lawmakers who signed the letter, told Reuters there should be "thoughtful investigations" of allegations against Planned Parenthood.
In supporting passage of a government-wide spending bill free of the Planned Parenthood rider, McSally said, "We don't need low-income women who are trying to get access to birth control and preventative health to be collateral damage to the whole thing."