Planned Parenthood Affiliate CEO Chris Charbonneau Ousted After Repeating Racist Language
The CEO of an affiliate firm of Planned Parenthood has been ousted.
Chris Charbonneau served as the CEO of Planned Parenthood Great Northwest, Hawaii, Alaska, Indiana, Kentucky for decades. However, her ousting comes after the affiliate's board heard differing opinions on her handling of a racist encounter. According to The Seattle Times, a donor had used a derogatory term for Black people during a meeting with Charbonneau, with the CEO then repeating the use of the word when talking about the meeting with a staffer.
What is currently being investigated is how she reacted to the word usage. Charbonneau claims that she told the donor that she should not have used the word. However, board members Jeff Sprung and Colleen Foster said that they had proof that Charbonneau did not admonish the donor like she said she did.
"If I had to do it over again, I would not have used that actual term," the former CEO told The Seattle Times in an interview. However, she felt ridiculed by the handling of her ousting by the board, saying, "I was astonished at the sort of cavalier disregard with which my 40-year commitment was being treated.…It was step by step, the dismantling of my credibility."
This firing comes as reproductive rights across the country are being debated, an area where Planned Parenthood has been a key figure since its founding more than a century ago.
"This is a critical moment for the pursuit and provision of sexual and reproductive health access and care, including abortion," said the board in a statement. "That is our work and our mission, and it calls us to center equity in all that we do. We are more committed than ever to providing excellent and equitable care, education, and advocacy for our patients and communities, now and into the future, no matter what."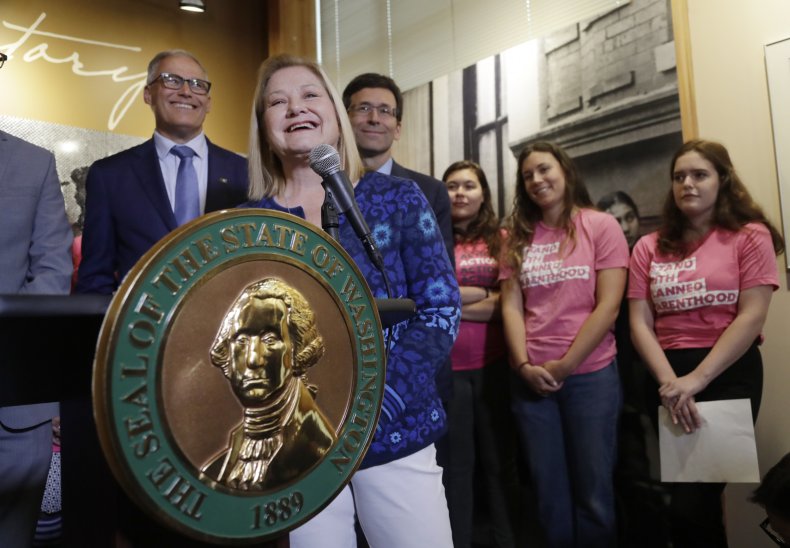 Rebecca Gibron has been appointed as the new temporary CEO in Charbonneau's place. She most recently served as chief operating officer of Idaho Planned Parenthood.
Charbonneau and the board have differing accounts of how she reacted to the donor's use of the word, which the former CEO said was in the context of comparing the treatment of women impacted by abortion restrictions to the mistreatment of Black people.
While Charbonneau has not been given a copy of the investigation's findings, she said she was told by the board that the members found her account of the meeting truthful.
The reproductive rights affiliate operates in six states and employs 700 people.
Charbonneau said she was upset at being painted as racist for, as she described it, quoting what someone else had said, including using the words "quote unquote."
The Associated Press contributed to this report.