Planned Parenthood's $45 Million 2020 Push Is Group's Largest-Ever Investment in an Election Cycle
Planned Parenthood is spending more money than ever on a 2020 campaign push focused on defeating President Donald Trump, flipping the Senate and keeping Democrats in control of the House of Representatives.
The organization unveiled the plan on Wednesday, announcing that it would be investing at least $45 million to back candidates who support abortion rights in the upcoming election cycle. The group confirmed to Newsweek that the push is the "largest-ever investment to help win elections by Planned Parenthood's political and advocacy organizations."
In 2016 and 2018, Planned Parenthood spent about $30 million to help elect Democrats at all levels of political office.
Kelley Robinson, executive director of the super PAC Planned Parenthood Votes, told NPR that the goal of its 2020 campaign is to fight back against a "coordinated level of attack" by anti-abortion activists.
Over the past year, nearly a dozen states have passed legislation restricting access to abortion. Many state leaders have confessed that the laws (nearly all of which are being challenged in court) are part of an effort to dismantle Roe v. Wade, the 1973 Supreme Court decision recognizing a woman's constitutional right to an abortion.
While Planned Parenthood's 2020 campaign will partially focus on state legislatures, the group said its first priority is to make sure Trump does not win his re-election bid.
The Trump administration recently enforced a controversial "gag rule" that prohibits taxpayer-funded family planning clinics from referring women for abortion services. The regulation forced Planned Parenthood to leave the government's Title X program, which helps low-income women access reproductive health care.
To prevent Trump from serving another four years in the White House, Planned Parenthood will spend a lot of resources in nine states that are considered must-wins for the president: Arizona, Colorado, Florida, Michigan, Minnesota, New Hampshire, North Carolina, Pennsylvania and Wisconsin.
Planned Parenthood's 2020 campaign push will also seek to flip the Senate and maintain Democrats' majority control of the House. Democrats need to gain at least four seats to become the majority in the Senate.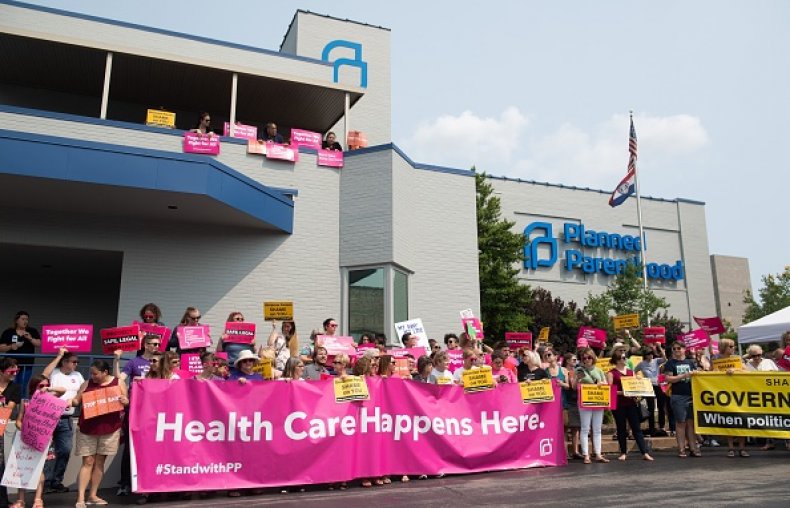 Amid the nationwide debate surrounding abortion rights, Planned Parenthood faced its own internal struggles this year, culminating in the firing of the group's former president, Dr. Leana Wen, in July.
Wen did not appear to be aware that she was going to be removed from the position and asserted that her termination happened during a "secret meeting" between board members. The physician also said she had fundamental philosophical differences with the board over the organization's direction and future.
But Planned Parenthood sources revealed that Wen's removal was due to management issues and poor leadership. Alexis McGill Johnson, a Planned Parenthood board member, has been tapped to serve as the group's acting president through the end of the election cycle.