Planned Parenthood: Female Lawmakers Who Vote for Health Care Bill 'Betraying Women'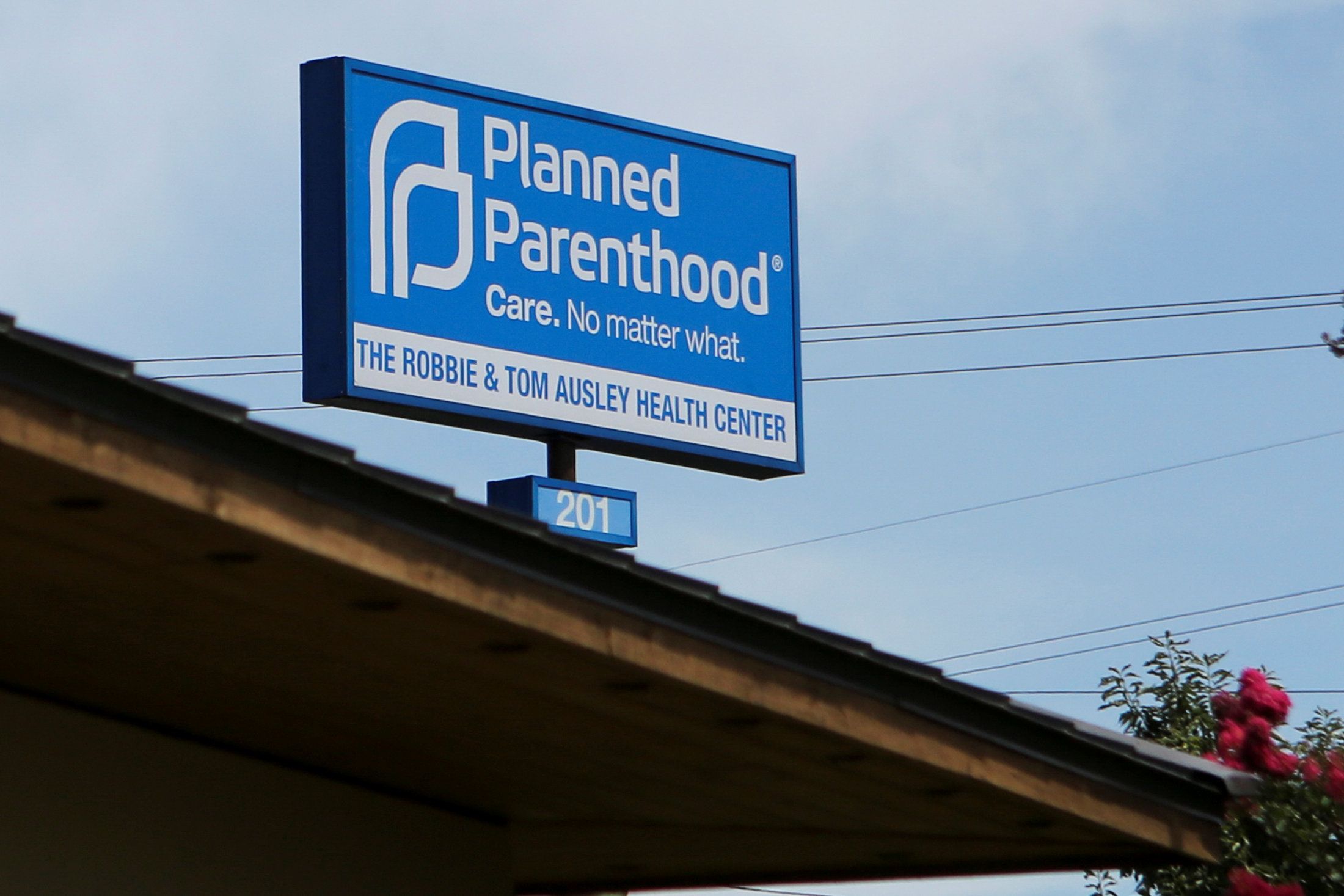 Hours before Thursday's expected congressional vote on the American Health Care Act—the Republicans' proposed replacement for Obamacare (formally known as the Affordable Care Act)—the head of Planned Parenthood said any female member of Congress who backs the bill is "betraying every woman in America."
Republicans have long threatened to "defund" Planned Parenthood, the largest women's health provider in the U.S., and their bill would go a long way toward doing so, stopping women who use Medicaid and other federally funded programs from using preventative services such as cancer screenings, STD testing and birth control at Planned Parenthood clinics. Because federal dollars are not used to perform abortions in the U.S. or abroad, the bill would essentially punish Planned Parenthood—and those who rely on it for services—because it performs abortions.
Cecile Richards, president of the Planned Parenthood Federation of America, said during a press call on Thursday that passing the American Health Care Act "would be catastrophic for women, especially for low-income women and women of color." She called it the "worst legislation for women in a generation" and said unintended pregnancies, maternal mortality and instances of sexually transmitted diseases would all increase.
"We don't even have to guess what the result of this would be," said Richards.
Related: Texas bill would protect doctors who omit information about fetal abnormalities
House Speaker Paul Ryan said earlier this week that the American Health Care Act would restore "pro-life principles to the health care system."
In an effort to win support from conservatives, House GOP leaders on Thursday sought to remove a provision in the Affordable Care Act that would require insurers to cover 10 "essential health benefits," including maternity and newborn care and mental care. Richards said removing the provision "makes it harder to have a healthy pregnancy." Other targeted "essential health benefits" currently listed under the Affordable Care Act include hospitalization, prescription drugs and emergency services.
Those who support the so-called defunding of Planned Parenthood argue that community health centers would be able to pick up the slack and absorb patients who would lose coverage at Planned Parenthood. However, Hal Lawrence, executive vice president and CEO of the American College of Obstetricians and Gynecologists, said during Thursday's call: "Our lawmakers will argue that Planned Parenthood patients can seek health care elsewhere. We know that that's simply not true." For instance, said Lawrence, many primary health care providers are unable or unwilling to provide preventative health care services like IUDs. Approximately two million people get birth control from Planned Parenthood, which also gets referrals from other community health centers that cannot provide birth control.
"There isn't really any place else for these folks to go if they can't go to Planned Parenthood," said Richards.
While a vote is supposed to take place Thursday, strong opposition to the bill could delay it. However, the White House, for now, is not entertaining that possibility. "We're not looking at a Plan B," White House spokesman Sean Spicer said on Thursday. "We have Plan A, it is going to pass, we are going to go from there."