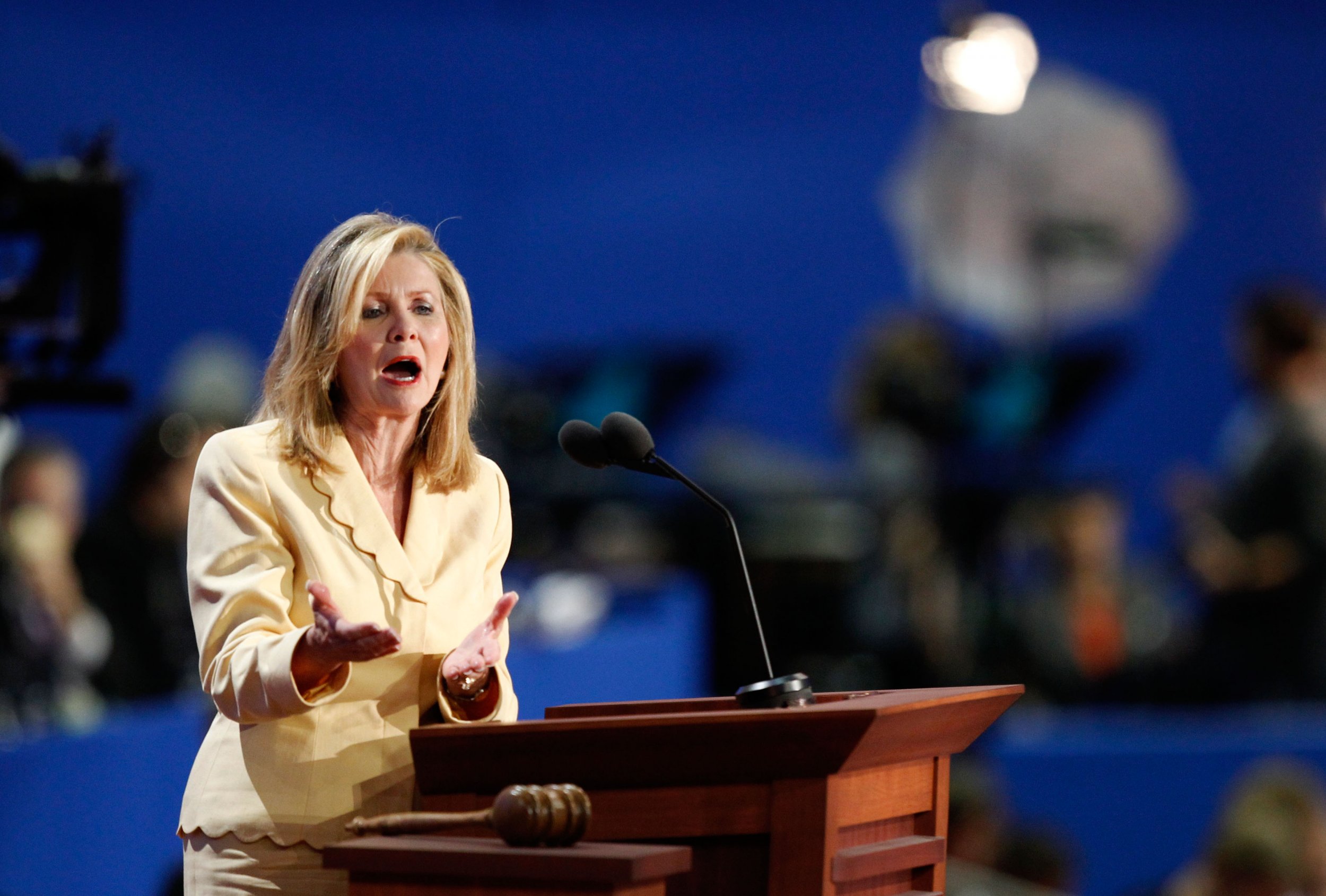 House Republicans investigating abortion providers are trying to put some rhetorical distance between themselves and the Center for Medical Progress, the group responsible for a series of undercover videos of Planned Parenthood executives that ignited a political firestorm over the summer.
The linguistic shift comes after a Texas grand jury on Monday indicted the group's founder, David Daleiden, for tampering with government records, a second-degree felony. The grand jury accuses Daleiden and an associate of falsifying California driver's licenses to secure a meeting with Planned Parenthood officials in Houston. Driver's licenses are considered government documents. The charge carries a maximum sentence of 20 years in jail and a fine of up to $10,000.
Daleiden was also indicted for attempting to illegally purchase human organs, a class A misdemeanor; Daleiden and his group accused Planned Parenthood officials of trying to illegally sell fetal organs, an accusation the grand jury found baseless. He faces up to one year in jail and a fine of $4,000 for the misdemeanor.
Ironically the grand jury was formed after Texas's lieutenant governor, Dan Patrick, a Tea Party conservative, called for the Harris County attorney general's office to open an investigation to possibly seek charges against Planned Parenthood.
But the Texas investigation has proved to be a double-edged sword, and now Congress has taken notice. "The Select Investigative Panel on Infant Lives is not conducting an investigation exclusively into Planned Parenthood," says Representative Diane Black (R-Tenn.), a panel member, in a statement provided to Newsweek. "In fact, the abortion provider is mentioned nowhere in the resolution authorizing the panel's formation. We are conducting a broad based, fact-finding mission into how we as a nation protect human life. That effort will not be impacted by this jury's decision."
Representative Marsha Blackburn, who was appointed to chair the select committee last year, agreed with Black that the indictment against Daleiden will not affect the committee's work. "The focus of the select panel will be on review of the abortion industry medical practices; business practices of the procurement industry; [and the] link between the two," the Tennessee Republican says in a statement. "This will be a broad-based, information-gathering, fact-finding mission—to answer questions about how we treat and protect life in this country."
"This is not about Planned Parenthood; it's about abortion practices and fetal tissue procurement," says Mike Reynard, an aide to Blackburn. "Planned Parenthood isn't mentioned anywhere in the resolution. I don't know why everyone is so confused by that."
While it is true that Planned Parenthood is not mentioned by name in the resolution authorizing the select committee's creation, the Republican Party, individual members of Congress (including those sitting on the committee) and the media have repeatedly named the organization as a particular focus of the committee's attentions since former House Speaker John Boehner announced the committee's formation last October.
The Republican Party's website refers to the committee's work as the "House Planned Parenthood investigation." And Black has said, "I am passionately pro-life and have long opposed the federal funding of Planned Parenthood, but every American deserves to know that our laws are followed and that taxpayer dollars are spent with integrity. This panel will help ensure that is the case."
Jonathan Frank, Black's communications director, disputes that there has been any change. "No shift at all.... Planned Parenthood has always been a piece of the panel's efforts, which is appropriate given that they are the nation's largest abortion provider, but it has never been the sole focus."
Democrats on the committee argued that Monday's indictments were proof that the committee is focused on destroying Planned Parenthood. Jan Schakowsky (D-Illinois), who sits on the committee, said the GOP should end its "witch hunts."
Following the Center for Medical Progress's release of videos beginning in July 2015, investigations in 12 states were launched into allegations that Planned Parenthood executives had sold body parts, a felony under federal law. None of those investigations found any wrongdoing on the organization's part.