Planned Parenthood Sues to Stop Funding Cuts in Louisiana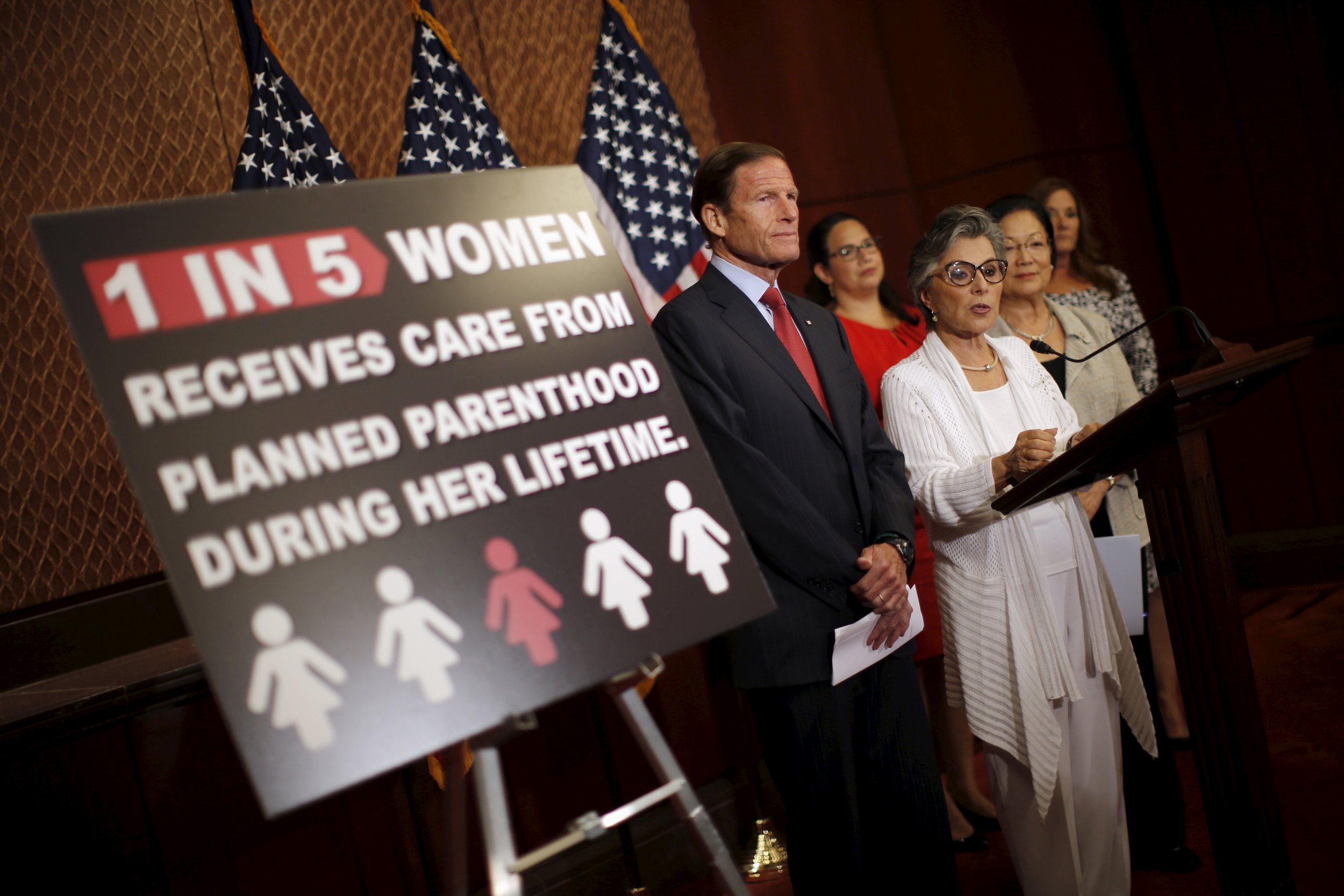 Planned Parenthood asked a federal court on Tuesday to block Louisiana's efforts to defund its clinics in the state in reaction to the release of secretly recorded videos about how the group handles the tissue of aborted fetuses.
Louisiana was the first of three Southern states to announce plans to end its contract with the reproductive health organization to provide medical services to low-income residents. Alabama and Arkansas have taken similar steps.
Louisiana Governor Bobby Jindal, who is seeking the Republican presidential nomination, cited the release of videos this summer by a national anti-abortion group, the Center for Medical Progress.
The center says the videos show Planned Parenthood sells tissue of aborted fetuses but the organization denies wrongdoing and says it does not profit from fetal tissue donation, noting it is allowed to charge costs to cover its expenses.
Planned Parenthood is being investigated in the Republican-controlled U.S. Congress, where some conservatives want to cut off its federal funding. The organization says abortions make up just 3 percent of its work at the hundreds of healthcare centers it runs nationwide.
It does not provide abortions in Louisiana, court records show. The defunding effort there targets other health services that it provides to more than 5,200 low-income patients at clinics in New Orleans and Baton Rouge, the organization said.
Planned Parenthood Gulf Coast, the regional affiliate, received $730,000 last year for Louisiana patients covered by Medicaid, a federal and state healthcare program for the poor.
The lawsuit, whose plaintiffs include three women identified as "Jane Doe," said the state appears to be violating federal law "as part and parcel of Governor Jindal's campaign against abortion and to punish abortion providers."
U.S. health officials also have warned Louisiana that terminating the Medicaid contracts may illegally restrict beneficiary access to services.
"We are fighting these efforts as best we can to preserve access by our patients to care," Carrie Flaxman, a senior staff attorney for Planned Parenthood Federation of America, told reporters.
The organization is evaluating legal options in other states.
Planned Parenthood is asking for a court injunction to stop Louisiana's termination of its provider contract on Sept. 2. The state intends to fight its lawsuit.
"Planned Parenthood is flailing," Jindal spokesman Mike Reed said in a statement. "This lawsuit is without merit and the state will aggressively defend our right to cancel the contract."