In Nebraska, License Plates Now Allow Drivers To Say They're Pro-Choice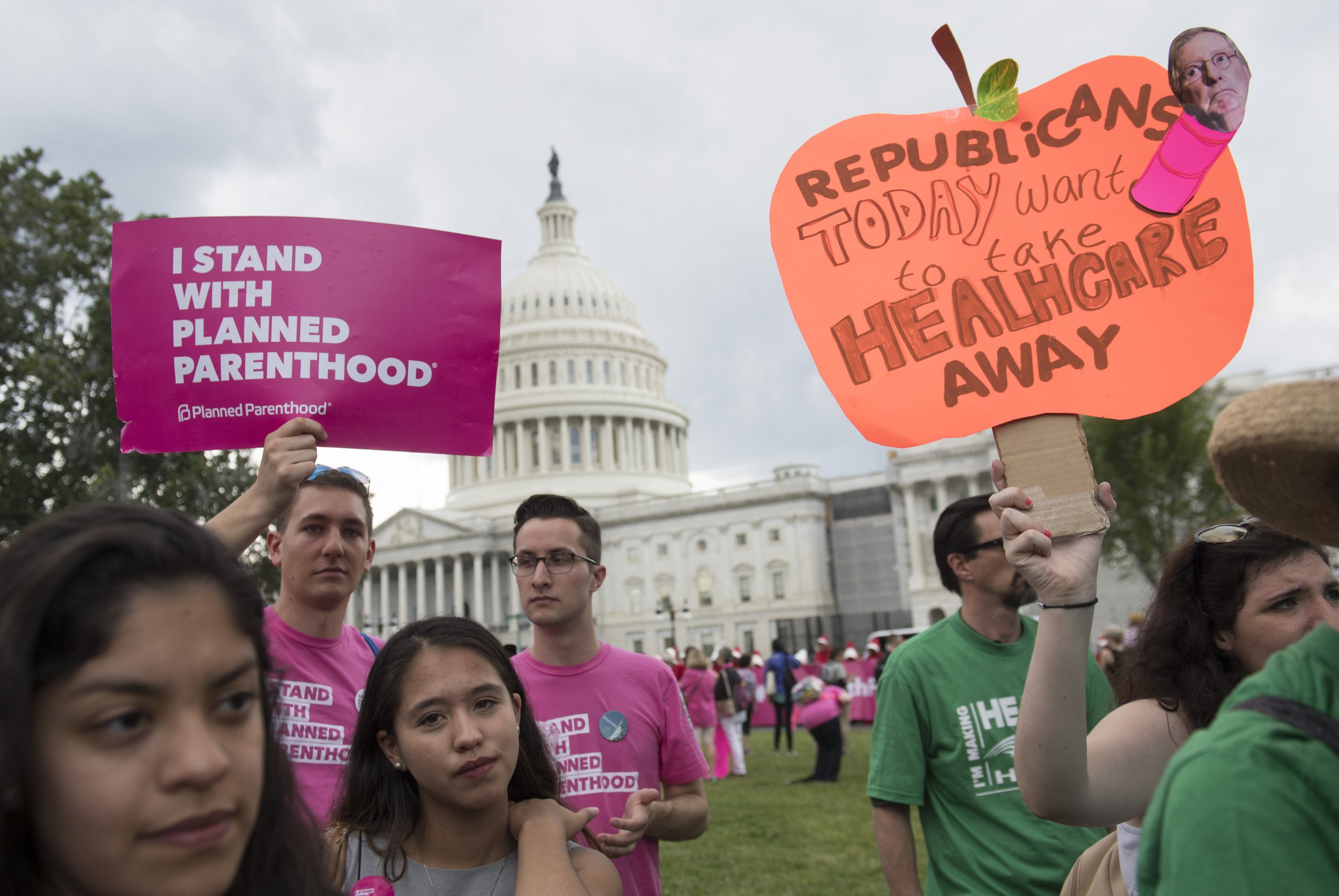 In Nebraska, hot-button debates over abortion rights are argued on warring license plates.
After Governor Pete Ricketts unveiled a "Choose Life" custom plate last month, abortion rights advocates struck back, introducing a own pro-choice counterpart that includes the words, "My Body, My Choice."
The plates go on sale on January 1, according to Omaha.com. Planned Parenthood, which is named on the plates, said the new tags reflect widespread pro-choice sentiment.
"After all, the majority of Nebraskans and Americans overall believe that a woman should maintain her right to reproductive choice as established under Roe v. Wade," Meg Mikolajczyk, a spokeswoman for Planned Parenthood for the Heartland, said in a statement.
The dueling plates have generated their fair share of controversy in the Nebraska legislature, where lawmakers who support abortion rights filibustered to block the "Choose Life" license plate bill in April. The bill eventually passed with Ricketts telling reporters, "Officials have a duty to stand up and be a voice for the unborn and most vulnerable." The "My Body, My Choice" plates succeeded via a petition campaign.
Currently, 30 states and Washington D.C. offer the "Choose Life" plates, which are designed by the organization Choose Life America. Virginia is the only state other than Nebraska, according to Slate, that offers a pro-choice tags. In the Commonwealth, the plates read, "Trust Women. Respect Choice."
California has pending legislation that would create "California Trusts Women" license plates.
"It's a statement of your values," Democratic Senator Connie Leyva, a co-author of the Golden State bill, told the Press-Enterprise in July. "It shows the world that you are pro-choice, that you believe women have the right to make decisions over their own bodies and it shouldn't be made by anyone else."
Disputes over the politically charged license plates have reached the nation's highest courts: In March 2016, the U.S. Fourth Circuit Court of Appeals ruled that North Carolina could issue "Choose Life" license plates, even though the state's general assembly had rejected requests to issue plates with pro-choice messages.
The United States Supreme Court has also weighed in on questions of what language or imagery can appear on state-issued license plates, ruling that Texas could strike down a proposal for a license plate featuring the Confederate battle flag. In the 5-4 decision, Justice Stephen Breyer argued that anything that appears on a state license plate constitutes government, not public, speech, which meant Texas wasn't violating the First Amendment by refusing to create license plates with the rebel flag.