Planned Parenthood Builds Secret 'Mega-clinic' After Missouri Abortion Clampdown: 'We Saw the Writing on the Wall'
After being planned and built in total secrecy, Planned Parenthood has announced a new 18,000-square-foot "mega-clinic" and abortion facility.
The new facility, located in southern Illinois, will open its doors just 13 miles from another Planned Parenthood clinic in neighboring Missouri—the state's only remaining abortion clinic which is at serious risk of being shut down.
Colleen McNicholas, the chief medical officer of Planned Parenthood of the St. Louis Region and Southwest Missouri, told CBS News that the project was planned and erected in secret to avoid the types of long delays experienced in the past—from protesters and uncooperative contractors—that could threaten the welfare of thousands of women if the clinic in St. Louis, Missouri, is shut down.
"We were really intentional and thoughtful about making sure that we were able to complete this project as expeditiously as possible because we saw the writing on the wall," McNicholas said. "Patients need better access, so we wanted to get it open as quickly as we could."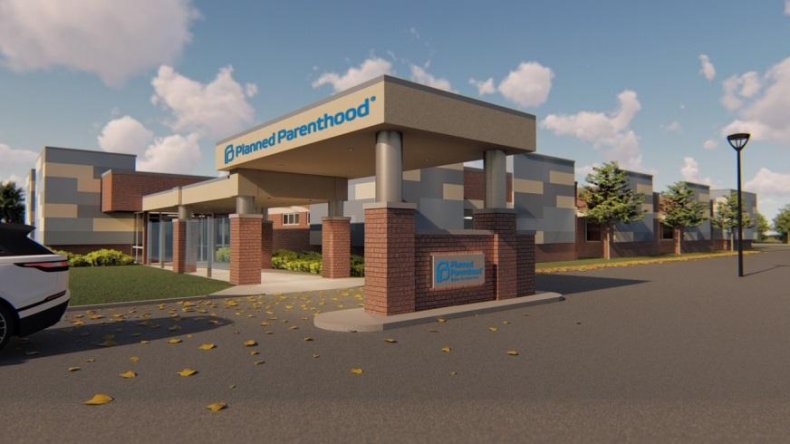 Hurdles faced in the past included a communications company that refused to install phone and data lines once it was aware it was for Planned Parenthood, McNicholas said, adding that in Birmingham, Alabama, protesters singled out suppliers and flooded their social media accounts with fake negative reviews.
In order to avoid those types of problems, she said Planned Parenthood had used a shell company to construct the building and ensured all public records were free of the Planned Parenthood name.
The clinic is due to open its doors later this month and will become one of the largest abortion clinics in the country—providing care for roughly 11,000 women a year.
Although the Illinois clinic could cater for all of Missouri's patients if need be, McNicholas said the organization has no plan to give up on its St. Louis site.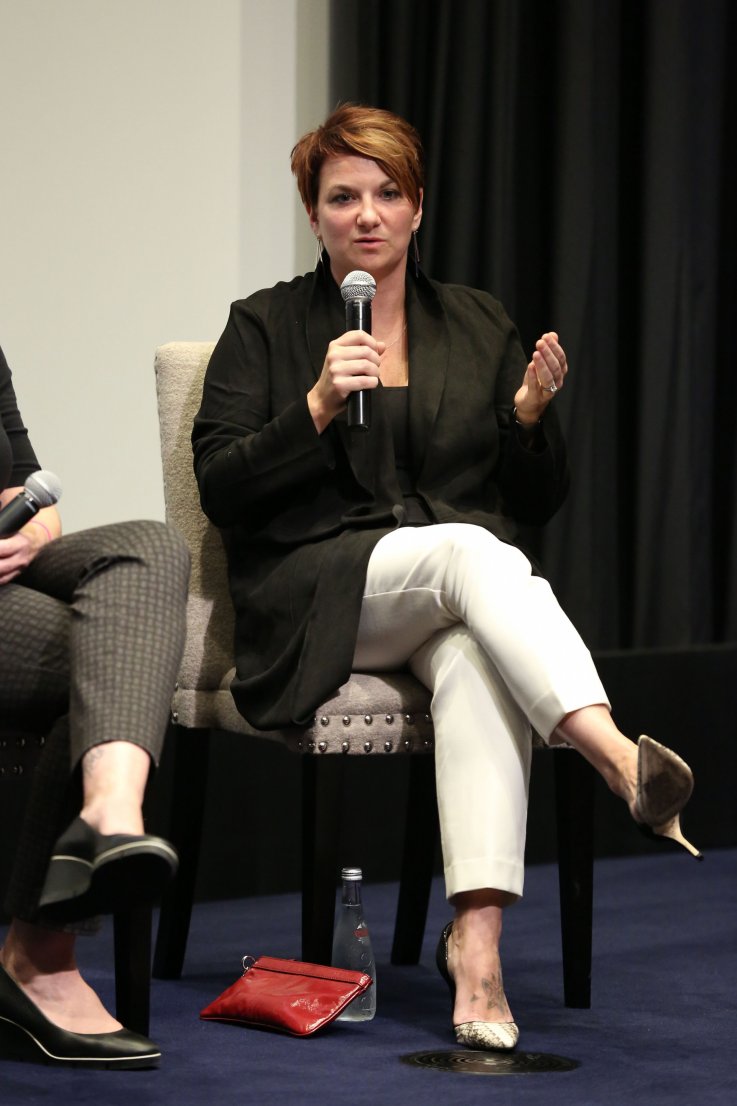 Colleen McNicholas, the chief medical officer of Planned Parenthood of the St. Louis Region and Southwest Missouri, addresses an audience in 2018.
Getty
"Our supporters, our patients, the board, everyone is so committed to the mission of being present in Missouri and taking the responsibility to provide access to abortion for Missourians in the place they live," she said. "Although I am confident it will be a fight, we will continue to show up to that fight."
Missouri's health department refused to renew the at-risk facility's license in May, but a St. Louis Circuit Judge granted and extended a preliminary injunction to Planned Parenthood, allowing it to continue practicing until out-of-court negotiations are settled. If the facility was to close, the state of Missouri would be the first in the country to not have a functioning abortion clinic since Roe v. Wade was decided in 1973.
In addition to supporting the Missouri facility, the new Planned Parenthood site will also replace an existing clinic in Fairview Heights, Illinois.
In a statement to Newsweek, Yamelsie Rodriguez, president and CEO of Planned Parenthood of the St. Louis Region and Southwest Missouri, said: "We are thrilled to be able to better serve our patients through this new center, both in Southern Illinois and around the region.
"Close to 5,000 people sought care at our Fairview Heights health center last year alone, and this new center will allow us to serve even more."