Colorado Planned Parenthood Shooting Victims: Army Veteran, Police Officer, Mother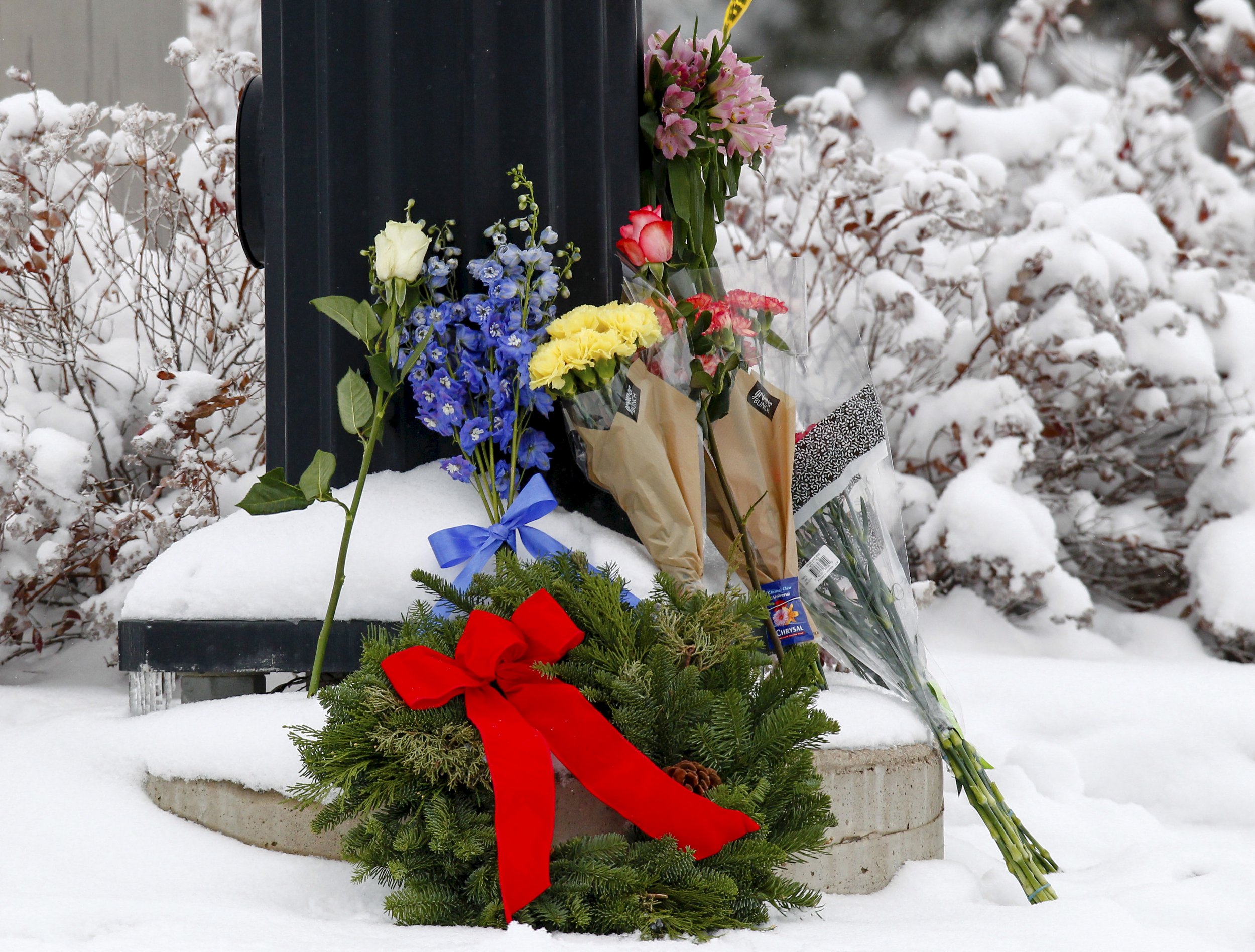 Updated | In addition to Garrett Swasey, authorities have identified Ke'Arre Marcell Stewart and Jennifer Markovsky as having been killed during a violent incident at a Colorado Springs Planned Parenthood clinic.
The suspect in the shooting is Robert Lewis Dear, who was brought into custody on Friday after a five-hour standoff. Reports indicate he spoke about "baby parts" during questioning, possibly referring to propaganda videos released by a right-wing group earlier this year that claimed Planned Parenthood was involved in selling fetal tissue.
Markovsky, 35, a married mother of two, was a recent transplant to Colorado from Hawaii. "She was the most lovable person," John Ah-King, her father, told the Denver Post. "So kind-hearted, just always there when I needed her."
An Army veteran, Stewart, 29, also leaves behind two children. "I don't know if [the shooter] understands the pain he has caused this family, how much he has damaged and changed our lives," his mother, Sharon Lloyd, told NBC News.
"Ke'Arre was outside the clinic when he was shot and after...ran back to the clinic to warn people to take cover and called 911. Ke'Arre was such a selfless person," Amburh Butler, a friend of Stewart's, wrote on a Go Fund Me page set up in the shooting victim's honor. The fund has raised more than $13,000, which will go to his family.
Swasey, originally from Massachusetts, was a successful career ice skater before becoming a police officer in Colorado. He spent six years as a police officer for the University of Colorado's Colorado Springs department and also had two children, 6-year-old Faith and 10-year-old Elijah.
"Our loss cannot be expressed in words. While the nation now knows Garrett as a hero who gave his life for others, he was also a devoted husband of 17 years and a wonderful father to his two children," his wife, Rachel Swasey, said in a statement. "His greatest joys were his family, his church, and his profession. We will cherish his memory, especially those times he spent tossing the football to his son and snuggling with his daughter on the couch."
A fund set up in Swasey's honor has raised almost $100,000. The money raised will be used for an education fund for his children, as the local police department is covering the cost of Swasey's funeral.
"They join husbands, wives, fathers, mothers, sons, daughters, brothers, sisters, friends lost in Roseburg. Chattanooga. Charleston. Isla Vista. Overland Park. Navy Yard. Newtown. Oak Creek. Aurora. Tucson. Fort Hood," Vice President Joe Biden said of the victims in a statement. "They join Americans, of every background, in cities large and small who, every day, leave home in the morning like they always do, but never return. Their families and communities are left with black holes in their hearts wondering why." Echoing President Barack Obama, Biden added, "Enough is enough."
This story was updated to include a statement from Vice President Joe Biden.