Planned Parenthood Under Attack: Fighting Back in Texas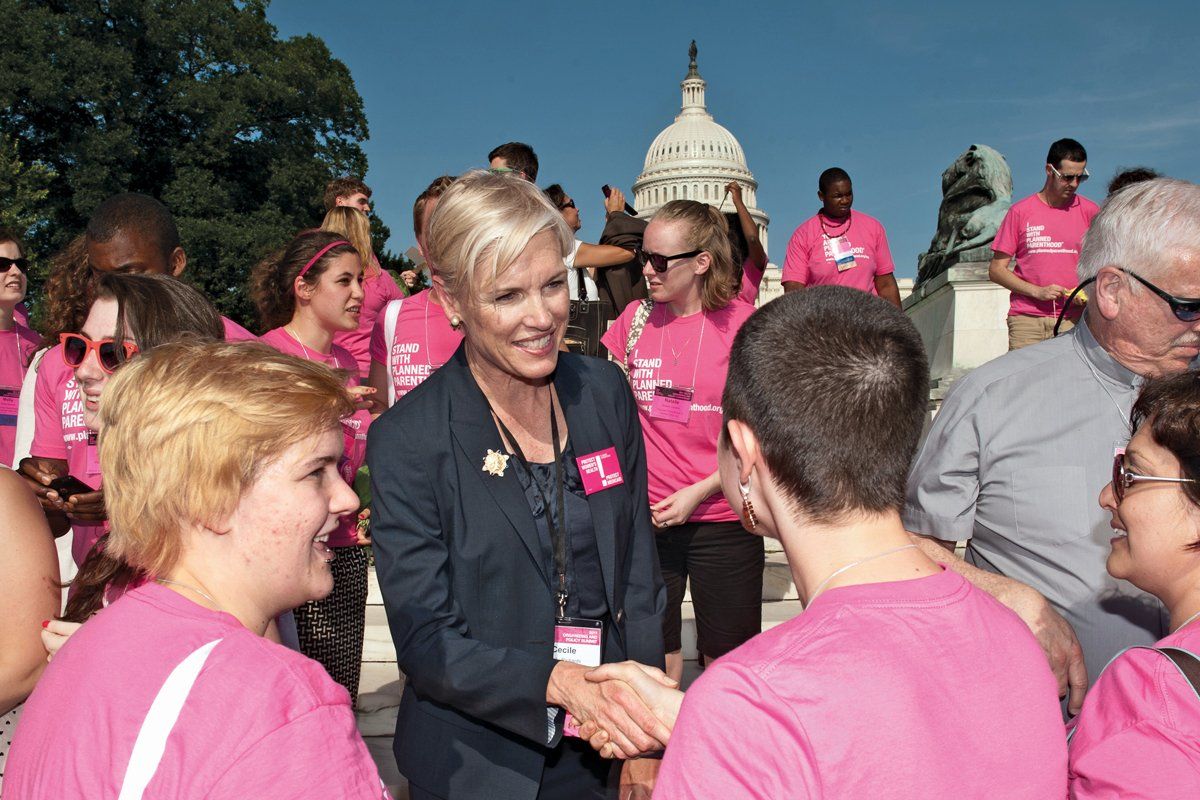 When the electronics company that 50-year-old Tena Price operated with her husband lost a major contract in 2007, the Waco, Texas, couple lost their health insurance, and she went several years without a Pap smear or a mammogram. Birth control was less of a concern as she got older, but she took the pill to help with her heavy, painful periods, and to make the supply last, she tried alternating one month on, one month off. "I found out that—I don't know if it's because I'm older—but that doesn't work very well for your body at all," she says. "And so I called Planned Parenthood and said I need help."
Since contacting Planned Parenthood last year, she has received an annual exam, a year's worth of birth-control pills, and a voucher for a free mammogram at a radiology clinic. "They did cholesterol testing—heart disease runs in my family," she says. "And menopause is coming, so hopefully I will get some guidance through that. Without them, at this point, I would have none of that."
But in Texas, the state with the highest rate of uninsured women in the country, such care is getting a lot harder to access. Last year, in a move targeting Planned Parenthood, the Texas legislature slashed family-planning funding by two thirds, from $111.5 million to $37.9 million. Now, the state is on the verge of eliminating its Women's Health Program, which provides reproductive-health care for more than 130,000 poor women who don't meet Texas's narrow Medicaid eligibility requirements. It's mostly paid for by the federal government, which contributes $9 for every $1 given by the state. But because federal law won't let Texas bar Planned Parenthood (or any other qualified provider) from the program, the state is poised to discontinue it, refusing $35 million from Washington.
Women's health advocates have been left scrambling. The war on Planned Parenthood has galvanized its opponents, but also its supporters, including some old-school Texas Republicans who have long backed the organization. "People really are stepping up with their donations," says Suzanne Perot McGee, a board member of Planned Parenthood of North Texas (and daughter of Ross Perot). "This has really upset a lot of women." Still, it's unlikely that individual efforts will be enough to avert a crisis in Texas's reproductive-health care.
It's hard to remember now, but Planned Parenthood once had broad bipartisan backing; in 1964, Dwight Eisenhower and Harry Truman served as honorary cochairs. Even as the abortion wars raged, its other reproductive-health services, which make up the vast majority of its work, remained largely uncontroversial. The Women's Health Program was instituted under Gov. Rick Perry in 2007, though it was clear at the time that many women using it would patronize Planned Parenthood.
Then came the conservative sweep in 2010. "This new strategy, which is to end all preventative care at Planned Parenthood, is definitely a new development," says Planned Parenthood President Cecile Richards. Last year, Republicans in Congress nearly shut down the government while trying to block federal funding for the organization, none of which goes to abortion services. Both Mitt Romney and Rick Santorum want to abolish Title X, the Nixon-era program that provides family planning to more than 5 million low-income women, 36 percent of whom are served by Planned Parenthood.
Meanwhile, a number of states have taken steps to defund Planned Parenthood—only to be thwarted by the courts and the Obama administration.
Texas, however, is succeeding where other states have failed.
One of the ironies of Texas's anti–Planned Parenthood campaign is that while opposition to abortion sparked it, it leaves abortion clinics unscathed. There are 14 Planned Parenthood clinics in Texas that offer abortion and 51 that provide other sexual-health services. To avoid any commingling of funds, they are run as entirely separate corporations. Because the abortion clinics receive no public money, they've been unaffected by the state's funding cutbacks. Women's access to other services, though, has been seriously impaired. In Waco, Planned Parenthood's reproductive-health clinic has gone from three full-time nurse practitioners to one, with another working a third of the time. This year, the clinic is only able to see half the patients it saw last year.
Things are even worse elsewhere. The Planned Parenthood Association of Hidalgo, which serves two counties along the Mexican border, has had to close four of its eight clinics. Other Planned Parenthood affiliates supplement government support with outside fundraising and clients who use private insurance or pay out of pocket. But the Hidalgo clinics serve an area so poor that the majority of its clients rely on state or federal aid, and there are few local donors to draw on. According to Patricio Gonzales, Planned Parenthood of Hidalgo's CEO, if the Women's Health Program is discontinued, two or three more clinics will likely have to close.
Of course, this is exactly what Planned Parenthood's opponents have in mind. Republican State Sen. Bob Deuell, a family physician, says abortion providers shouldn't be involved in the health-care system at all. "I think there's a conflict of interest when you do abortions and also provide family planning," he says. "The conflict is that they make money off of abortions, so what's their incentive to make the family planning work?"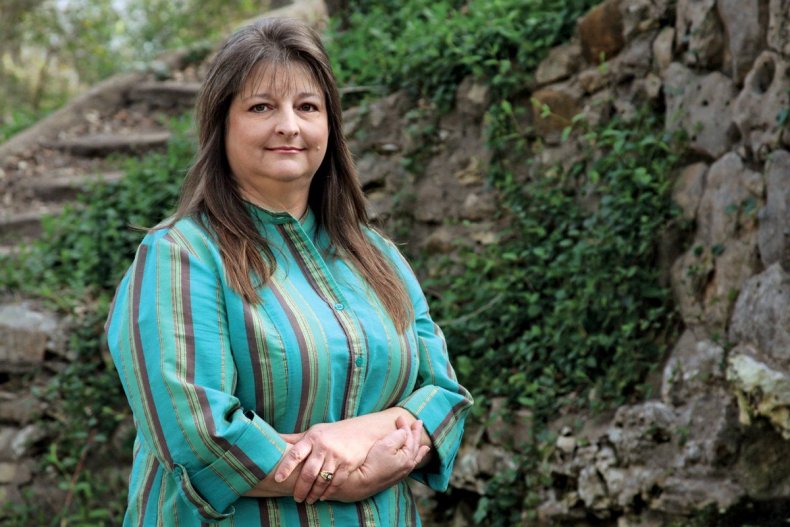 Deuell objects to the entire model of dedicated -reproductive-health clinics, as opposed to those that provide more comprehensive services. "I think you need somebody focused in on the whole patient," he says. "I hate to use the word holistic, but a young African-American woman who goes to a family-planning clinic, in her early thirties or mid-thirties, might also have -really bad blood pressure. You tell them to go to another clinic, maybe they can, maybe they can't. It needs to be addressed right then and there."
This might be reasonable if such alternatives were available. But many parts of Texas lack comprehensive clinics, and where they do exist, they're overwhelmed dealing with the full range of their communities' health problems. "All of the women who are seen by those providers could not find places that have the capacity to treat them in our limited statewide system," says Regina Rogoff, CEO of the People's Community Clinic in Austin, a nonprofit health center for the poor that provides a medical home to 10,000 patients. The People's Community Clinic, for example, isn't currently accepting new patients who need ordinary women's health care. "As a regular matter, if you just called up and said, 'I don't have a provider, I want to have a women's exam,' we would be sending you to Planned Parenthood," she says.
Richards, the Planned Parenthood president says: "Providing basic birth control and cancer screening and well-women checkups for women that are uninsured is not something that the health-care system in America is eager to do. That's why Planned Parenthood provides services to 3 million patients every year."
Even as the Texas government does all it can to push that number down, many in the state are rallying around it. A sold-out February fundraising luncheon in Dallas drew 1,600 local supporters, raising a record $756,000. The North Texas affiliate started a patient-assistance fund in January to try to help women who might otherwise have to postpone medical tests or treatment. Fort Worth billionaire Sid Bass, inspired by the $250,000 his friend Michael Bloomberg gave to Planned Parenthood during the Komen Foundation controversy, chipped in $100,000, and the fund is now up to $350,000. Texas Planned Parenthood affiliates will also probably appeal to the federal government to fund them directly, as it does Planned Parenthood in New Hampshire.
But none of this will likely be enough. On March 9, another Planned Parenthood clinic will be closing its doors, this one in Odessa in West Texas. Its clients have already started calling the nearest Planned Parenthood, 20 miles away.