Planned Parenthood Endorses 89 Federal Candidates In 2020 Push to Flip Senate, Keep Democratic House
Planned Parenthood endorsed 89 candidates for federal office Thursday in a one-two punch to help win a Democrat majority in Congress.
The block of candidates—both challengers and incumbents—marks the single largest wave of endorsements by the reproductive health care group. It comes on the heels of Planned Parenthood's announcement of its record-breaking $45 million 2020 campaign program.
"The Trump administration and Republican leadership's attacks against our health and rights have been relentless. People won't take these attacks anymore—and they're looking to make their voices heard at the ballot box," said Alexis McGill Johnson, the acting president and CEO of the Planned Parenthood Action Fund, in a statement.
Planned Parenthood said it will prioritize candidates in "red-to-pink" congressional races where they have the potential to flip a Republican-held seat. The group will also focus on several Senate and House re-election campaigns in which Democratic incumbents are seen as vulnerable.
In the Senate, Planned Parenthood has endorsed four candidates, including incumbents Gary Peters of Michigan, Tina Smith of Minnesota and Jeanne Shaheen of New Hampshire. The only challenger endorsed by the group was Mark Kelly, who is running against Republican Martha McSally in Arizona. Kelly, a retired astronaut, has outraised McSally for the past three quarters.
Planned Parenthood's super PAC is pouring a record $45 million into next year's elections, which will include large-scale canvass, broadcast, digital and mail advertising programs, to push President Donald Trump and conservative legislators out of office. The group said it also will devote resources in nine states that are considered must-wins for the president in 2020: Arizona, Colorado, Florida, Michigan, Minnesota, New Hampshire, North Carolina, Pennsylvania and Wisconsin.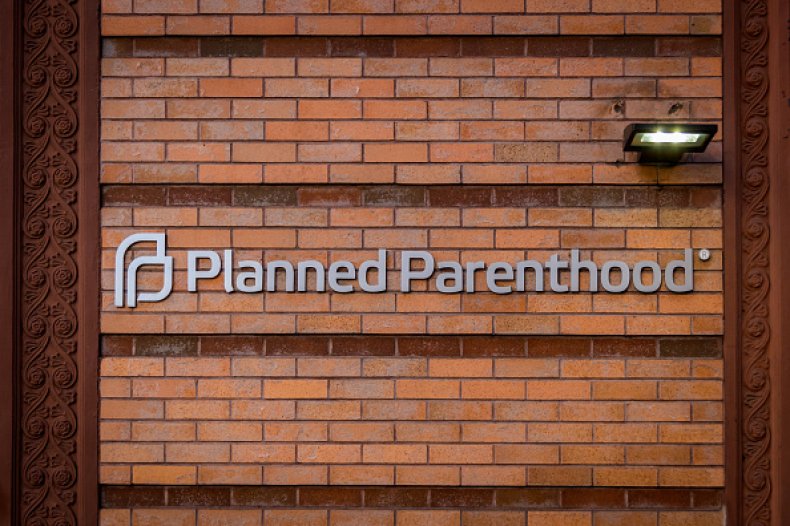 In 2016 and 2018, Planned Parenthood spent about $30 million to help elect Democrats at all levels of political office. But with the flurry of state laws passed this year aimed at restricting access to abortion, the group said it decided to up their level of investment.
"To all the politicians working to take away our rights and undermine access to health care—you've been warned," said Kelley Robinson, the executive director at Planned Parenthood Votes, in a statement. "We have steadily been building our power over the last decade and we are ready to set the table on our terms. We are fired up, we are engaged, and we are going to win."
Nearly a dozen states have passed legislation restricting access to abortion so far in 2019. Many state leaders have said that the laws, most of which are being challenged in court, are part of an effort to dismantle Roe v. Wade, the 1973 Supreme Court decision recognizing a woman's constitutional right to an abortion.
The Trump administration also recently enforced a controversial "gag rule" that prohibits taxpayer-funded family planning clinics from referring women for abortion services. As a result, Planned Parenthood left the government's Title X program, which provides funding to help low-income women access reproductive health care.