Planned Parenthood Wins Lawsuit Against Anti-Abortion Activists Alleging Fraud and Illegal Recording
Planned Parenthood won a lawsuit worth $2 million Friday, after a jury found that an anti-abortion group had broken multiple laws by secretly recording and releasing manipulatively edited video footage of doctors and staff.
The Center for Medical Progress and its founder David Daleiden were found guilty of fraud, trespassing and illegal secret recording. Lawyers for the plaintiff alleged that the anti-abortion activists used underhanded and illegal tactics to advance their agenda, and the federal jury in San Francisco agreed.
Planned Parenthood says that clandestinely recorded video footage was manipulated and edited to make it appear as though they were attempting to profit off of fetal tissue donations, something they deny has ever taken place.
The videos were taken between 2013 and 2015, and apparently feature Daleiden and co-defendant Sandra Merritt pretending to be representatives of a fake company called "BioMax."
Planned Parenthood alleges that Daleiden and Merritt's alter egos "Robert Sarkis" and "Susan Tannenbaum" surreptitiously recorded conversations with company officials. The videos were recorded at clinics and industry conferences, and featured the pair seeking tissue from abortions for "medical research."
The footage was then allegedly edited to make it appear as though the group was selling the tissue for a profit. Planned Parenthood says they do not sell tissue, but at the time they did engage in the legal practice of taking fees to cover procurement. In 2018, they stopped accepting fees to cover procurement costs. The organization claims discussions about fees were manipulated to make it seem as though they were "selling" the tissue.
The edited videos were then released to the public and quickly became popular in anti-abortion circles, before ending up being used by politicians in congressional investigations that began in 2015.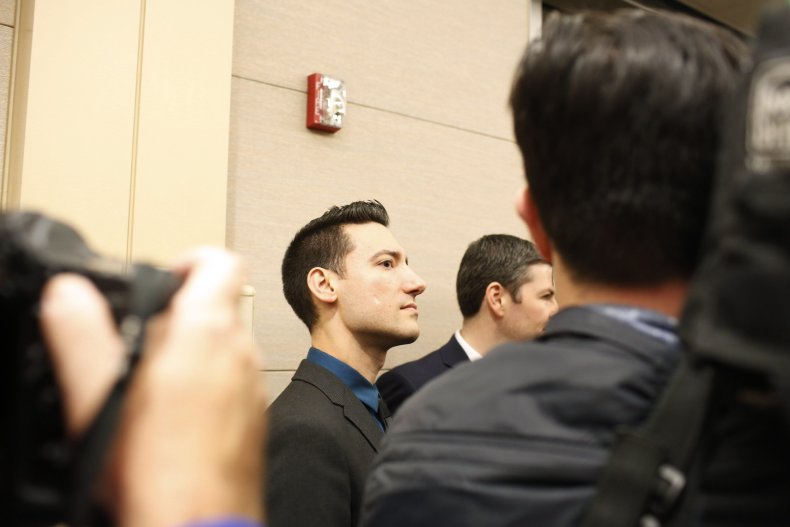 "We are thrilled with today's verdict. David Daleiden and the Center for Medical Progress intentionally waged a multi-year illegal effort to manufacture a malicious campaign against Planned Parenthood," said Planned Parenthood acting president and CEO Alexis McGill Johnson in a statement. "The jury recognized today that those behind the campaign broke the law in order to advance their goals of banning safe, legal abortion in this country, and to prevent Planned Parenthood from serving the patients who depend on us."
Daleiden denies any wrongdoing and claims the judge was acting unfairly, telling The San Francisco Chronicle a "biased judge with close Planned Parenthood ties spent six weeks trying to influence the jury with pre-determined rulings and suppressed the video evidence."
Daleiden and Merritt are also facing criminal charges related to the allegations. The pair are set to attend a court hearing on December 6 that will decide whether a possible trial for invasion of privacy and eavesdropping will move forward.