Plans for Bullfighting Courses at Spanish Schools Meet Opposition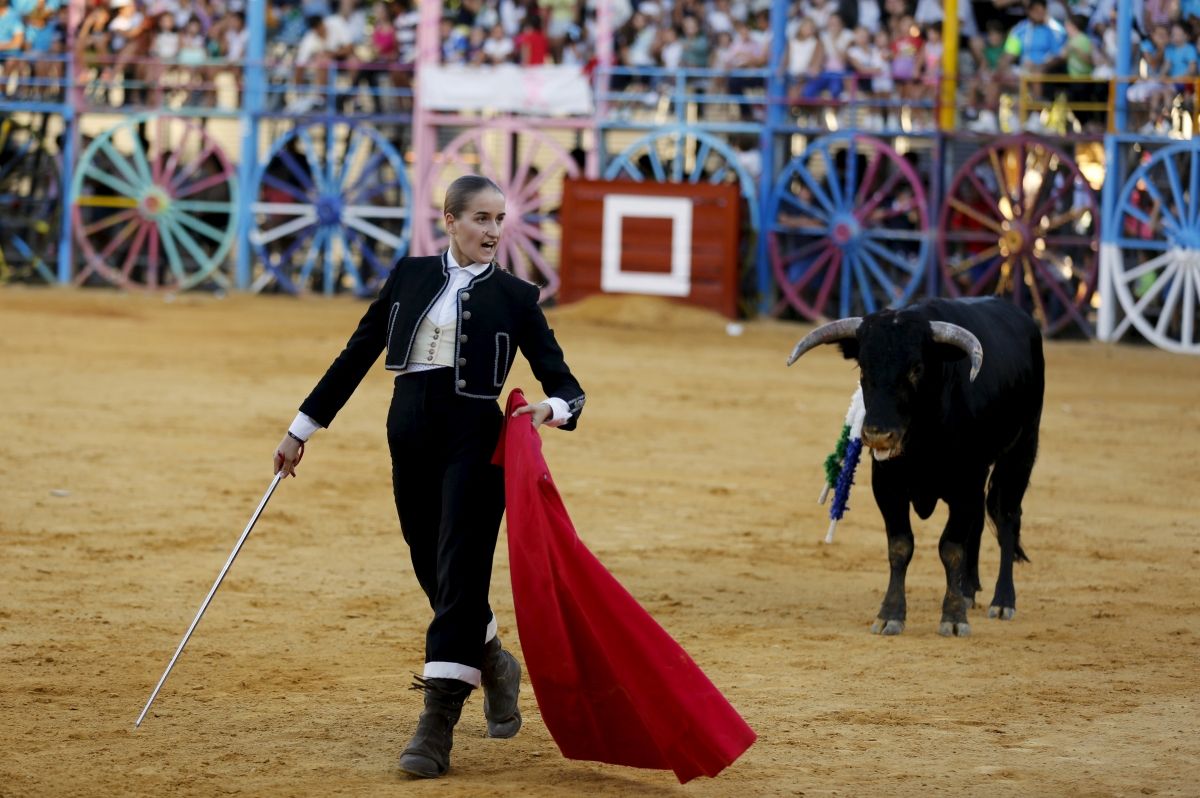 Plans to introduce an optional two-year course in bullfighting at Spanish state schools have met with opposition from hundreds of thousands of people, the Guardian reported.
Draft plans of the course were leaked from the Spanish education ministry in October. The proposed course would include 2,000 hours of training in the theoretical and practical aspects of bullfighting—which the European Parliament voted to defund in October—and would prepare young Spaniards for a career in the industry.
A petition launched in October, which has currently gathered more than 435,000 signatures, was delivered to the education ministry on Wednesday by animal rights activists. According to the Guardian, around 70 percent of the signatures were from Spaniards, amounting to around 300,000 people, with the majority of the rest coming from Latin American countries.
Plans for the course are in the early stages and would require discussion between Spain's central government and its autonomous regions. The Local Spain reported that the course would be titled 'Tauromachy and Auxiliary Ranching Activities' and would be a full-time alternative for 15- to 17-year-olds who choose to do vocational training after completing their compulsory education. Practical skills would include cleaning a matador's suit and waving the red capes used in bullfighting.
Bullfighting is a contentious issue in Spain and elsewhere in Europe. The sport was banned in Catalonia in 2011, but bullfighting recently returned to the northern Spanish town of San Sebastian in August after a three-year absence. In October 2013, the Spanish congress recommended that bullfighting be granted protected status as part of Spain's "cultural heritage," which would mean public funds could be used to support the bullfighting industry.
On October 28, members of the European Parliament voted by an overwhelming majority to stop financing farms that breed bulls for fighting. Bullfighting is currently legal in most of Spain and is also popular in Portugal and southern France, as well as several Latin American countries.
Carlos Moya Velazquez, who started the online petition, wrote that the government wanted to "perpetuate a tradition in decline by teaching 15-year-old children to torture animals, making a mockery of the already damaged reputation of the Spanish education system." The proposals were defended by the Spanish education minister, Inigo Mendez de Vigo, who said that bullfighting "is a long-standing Spanish tradition."
The issue is also one of political significance in Spain. The governing conservative Popular Party has given its backing to the sport, supporting the motion to have it classed as part of Spanish heritage, while the left-wing party Podemos has espoused a nationwide ban of the sport.