Plant Grown From Mystery China Seeds to Be Removed After Man Says It's 'Growing Like Crazy'
An Arkansas man who sowed mystery seeds he received from China has revealed the resulting plant is "growing like crazy." The local Department of Agriculture is set to remove the plant from his property for further study.
Doyle Crenshaw of Booneville told 5 News: "We brought them down here and planted the seeds just to see what would happen, every two weeks I'd come by and put Miracle-Gro on it and they just started growing like crazy."
Crenshaw told The New York Times that he had ordered blue zinnia seeds from Amazon, but received the unidentified seeds in a package labeled as containing studded earrings. Crenshaw said: "It's a really pretty plant. It looks like a giant squash plant."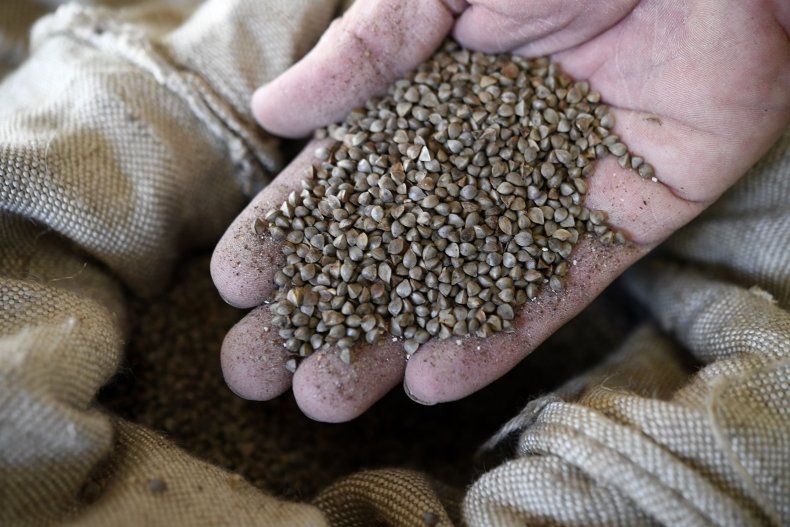 Mysterious packets of unidentified seeds from China have been sent to addresses across the U.S. and Canada. On Monday, the USDA said that it had identified some of the seeds that Americans have received from China.
Osama El-Lissy, a member of the USDA's Animal and Plant Health Inspection Service, said: "We have identified 14 different species of seeds, including mustard, cabbage, morning glory and some herbs, like mint, sage, rosemary, lavender, and then other seeds like hibiscus and roses."
The USDA said in a statement that they believe that the seeds are being mailed as part of a "brushing scam," which involves a seller sending a buyer an unsolicited item to then post a fake customer review and boost sales.
The statement said: "USDA is currently collecting seed packages from recipients and will test their contents and determine if they contain anything that could be of concern to U.S. agriculture or the environment."
While some seeds have been identified, the USDA is encouraging anyone who receives a packet of unsolicited seeds to mail them to a State or Federal agriculture office instead of planting them.
However, China has asked the U.S. to return the mystery seeds so that they can conduct an investigation. Chinese foreign ministry spokesperson Wang Wenbin said during a news briefing: "Plant seeds are articles prohibited as imports or in transit or admitted conditionally for UPU [Universal Postal Union] member countries.
"China Post strictly follows the UPU provisions and prohibits seeds from conveyance by post. USPS [United States Postal Service] recently found some packages of seeds with address labels suggesting they were sent from China."
Multiple states, including Arizona, Virginia, Washington, Louisiana, Kansas, Utah and Ohio, have all reported residents receiving unidentified seeds from China since July.