Plastic Bags Containing Antisemitic Messages Found on Hundreds of Doorsteps
Plastic bags containing antisemitic messages were delivered to hundreds of homes in a California neighborhood over the weekend, local authorities said Monday.
The antisemitic messages are the latest of several that have been reported in the Bay Area and across the country since the start of the coronavirus pandemic, Berkeley police said in a Monday news release. Many of the antisemitic messages, including those found Sunday by residents of a Berkeley Hills neighborhood, contain language that blames Jewish people for COVID-19.
Berkeley police said the messages were found inside plastic sandwich bags that were left overnight on driveways and doorsteps for residents to find Sunday morning. A police spokesperson told Newsweek officers were aware of messages left for residents who live along Marin Avenue and the Grizzly Peak corridor, both of which were described as "arterial roadways" for the community.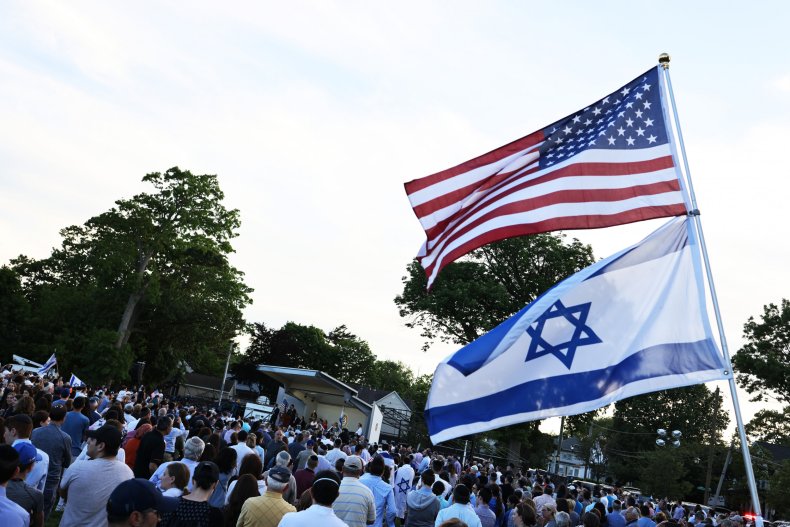 "The flyers were the same or similar to flyers distributed in several other cities," the spokesperson said.
One resident told Bay Area news station KNTV that the bag he found on his doorstep was weighed down with grains of rice. He also said that finding the antisemitic messages delivered to his home was "something not to be forgotten or pushed aside."
Police said the bags appeared to have been distributed "randomly" to "hundreds" of homes throughout the neighborhood. The messages' distribution was attributed to an unnamed extremist white supremacist group that Berkeley police said "targets Jewish communities as well as other minority groups throughout the Bay Area." The individuals believed to be responsible for leaving the messages were further described as being part of a "small" and "fringe" group.
Berkeley police and the Berkeley City Council released a joint statement on Monday condemning the antisemitic messages. The statement acknowledged Berkeley's history as "the center of the free-speech movement" but said officials "will stand together" to combat messages of hate.
"To our Jewish neighbors, be assured that as a community, Berkeley will stand up together to reject anti-Semitic messages and all forms of hate speech," the statement said. "The Berkeley City Council stands united in our zero-tolerance position against all forms of hate speech in our city."
Speaking to KNTV, City Council member Susan Wengraf reiterated the city's rejection of hate speech and acknowledged that Bay Area residents have been targeted by similar antisemitic messaging in recent months.
"We defend free speech in Berkeley," Wengraf told the station. "However, we do not defend hate speech."
Officers said people who believe they may have video footage of the messages' delivery, or any other information, should contact the Berkeley police.