Plastic in the Ocean: Billions of Microplastic Nanoparticles Found in Scallop Intestines in Just Hours
Billions of nanoplastics can collect in shellfish in just a few hours, scientists have found.
Scientists at the University of Plymouth in the U.K. exposed scallops to the nanoplastic carbon-radiolabeled nanopolystyrene in a laboratory setting. After six hours, they found billions of tiny particles had built up throughout their bodies.
The researchers found particles measuring 20 nanometers (0.00002 millimeters) in muscles, gills, kidneys and other organs and measuring 250 nanometers (0.00025 millimeters) in their intestines.
However, after 14 days, equipment could no longer pick up the 20-nanometer size particles in the creatures, and 48 days for the 250 nanometers pieces.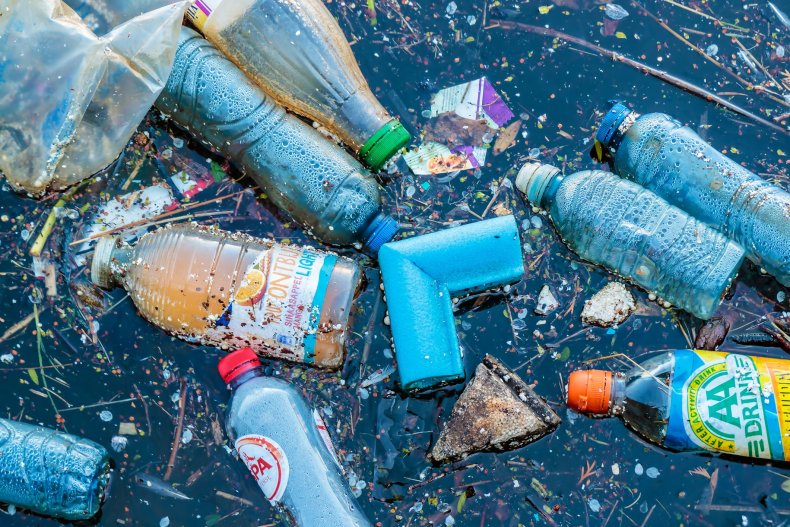 Read more: Shocking photos of the plastic waste choking our planet
The findings were published in the journal Environmental Science & Technology, amid growing fears of the havoc plastic can wreak on the environment and lifeforms from molluscs to humans.
According to figures cited by the researchers, some 335 million metric tons of plastic were produced in 2016. Of the total, 40 percent was single-use.
If plastic comes into contact with ultraviolet light, it can break down into microplastics. Scientists feared that 51 trillion of these fragments were currently in the sea—a figure that is expected to rise, the authors wrote. These tiny pieces of plastic are widely believed to eventually turn into nanoparticles. In turn, it is feared that such plastics would not only harm fish but enter humans through the food chain, too.
Maya Al Sid Cheikh, lead author of the study and postdoctoral research fellow at the University of Plymouth, commented: "The results of the study show for the first time that nanoparticles can be rapidly taken up by a marine organism, and that in just a few hours they become distributed across most of the major organs."
Ted Henry, co-author and professor of environmental toxicology at Heriot-Watt University, Scotland, said: "Understanding whether plastic particles are absorbed across biological membranes and accumulate within internal organs is critical for assessing the risk these particles pose to both organism and human health."
Richard Thompson, a co-author and head of the International Marine Litter Research Unit at Plymouth University, said: "A key next step will be to use this approach to guide research investigating any potential effects of nanoparticles and in particular to consider the consequences of longer term exposures."
Steve Ormerod, professor of ecology and co-director of Cardiff University's Water Research Institute, U.K. was not involved in the study. He told Newsweek the study was "important" and praised the researchers' methods as "carefully designed."
"If scallops in real oceans systems were to mimic these processes, there would be a potential risk to anyone eating them," he said.
"At the same time, however, nanoplastic passage through the scallops was rapid, so large total body burden might only result if exposures were also large and continuous."
The research shows more work needs to be carried out to investigate contamination in wild or farmed shellfish more generally "and to move from describing the presence of plastics to understanding effects and risks to consumers," he said.
Dan Parsons, director of the Energy and Environment Institute at the University of Hull, U.K., who did not work on the paper, told Newsweek he was surprised by the "very rapid" uptake of nanoparticles shown in the study.
He emphasized that the study was "only conducted over a short period and clearly there is a need to understand the longer term impacts of this uptake.
"Repeat exposure and compound effects are also not explored," he said.
Parsons concluded with a warning for the general public: "We all have to think carefully about the way in which we both individually and collectively as a society behave in terms of our usage of single use plastics."