Platini Cannot be FIFA President Even if Cleared, Says British MP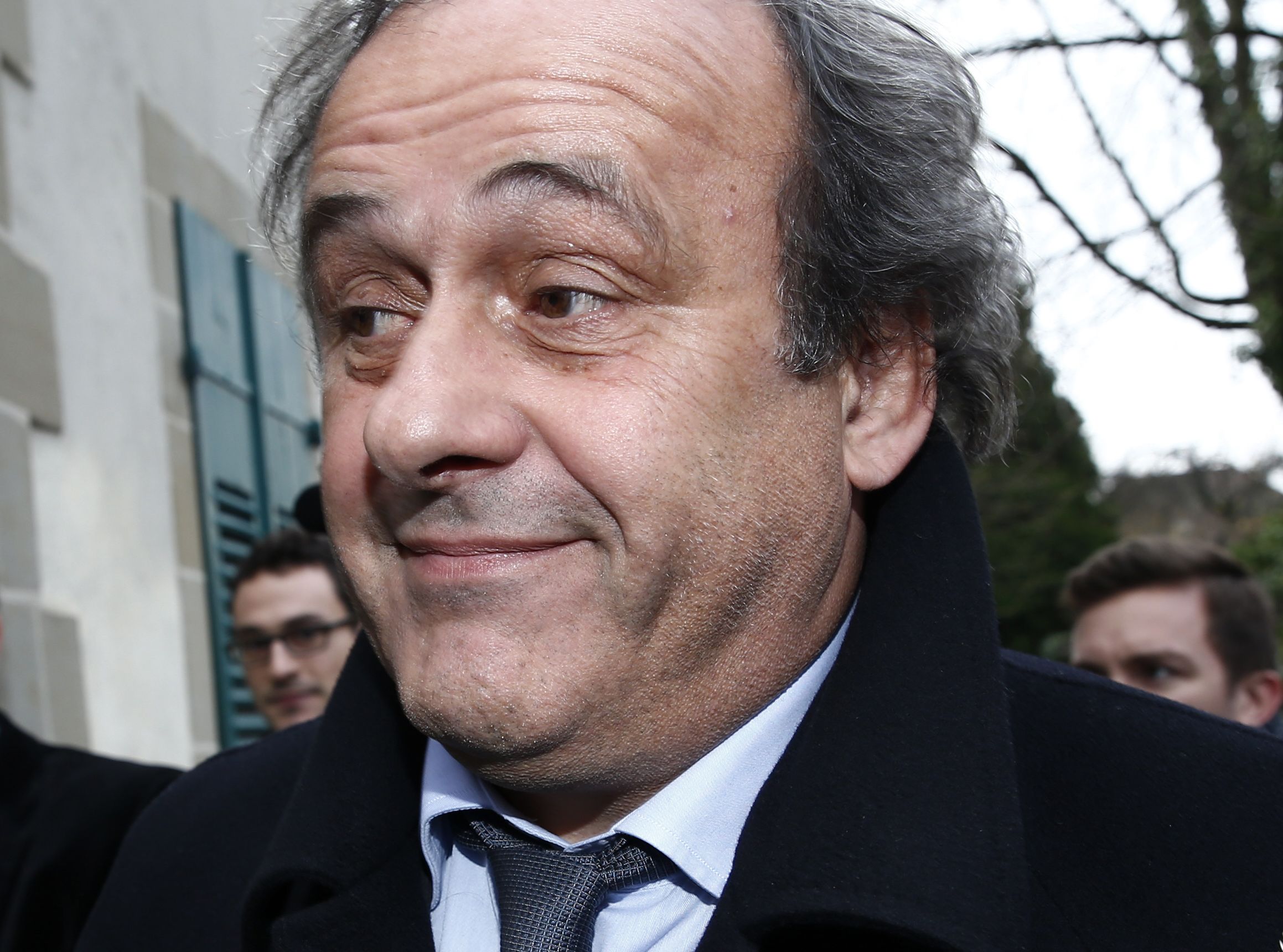 Michel Platini should not be FIFA president even if he is cleared of corruption by the FIFA ethics committee, according to a leading figure in the drive to clean up world football's governing body.
Damian Collins, a U.K. member of parliament (MP) and co-founder of NewFIFANow, the pressure group that advocates a root-and-branch clear up of what has become an increasingly unedifying, scandal-ridden organization, says that the UEFA president's links to Sepp Blatter, the current FIFA president who is also under investigation, mean he cannot run FIFA effectively.
"It's going to be hard for Platini to be FIFA president," Collins tells Newsweek. "There will always be questions he cannot answer over his relationship with Blatter."
Platini and Blatter are set to learn their fates on Thursday and Friday at a FIFA ethics committee hearing chaired by Hans-Joachim Eckert, the body's ethics judge. The investigation centers on a £1.35 million ($2.3 million) payment made by FIFA to Platini and sanctioned by Blatter that took over nine years to be processed.
But Platini will not be present at the hearing, having chosen on Wednesday to boycott it. BBC Sport reports that the Frenchman's lawyers believe a verdict, which may be handed out by December 21, has "already been announced."
Both Platini and Blatter deny any wrongdoing. They could receive lifetime bans from football—Platini and Blatter are already serving 90-day provisional suspensions—but it's more likely their punishments will last only several years.
With the election to become Blatter's successor at FIFA fast approaching, on February 26, 2016, Collins, long an advocate of wholesale change within the organization, is convening a conference at the European Parliament in Brussels in January. Prince Ali bin al-Hussein, Jérôme Champagne and Tokyo Sexwale, three of the presidential candidates, are attending as speakers.
Gianni Infantino, Platini's right-hand man at UEFA, has signaled his intention to appear, while an invitation has also been extended to another candidate, Sheikh Salman bin Ibrahim al-Khalifa, the president of the Asian Football Confederation. Platini is not currently an official candidate—his candidacy can only be processed once his 90-day ban ends on January 5.
Collins of NewFIFANow, though, believes a fundamental problem remains: The five official candidates, plus Platini, are all FIFA insiders, meaning the election to succeed Blatter represents no more than a "shuffling of the deck".
"We do not want a group of insiders," he says. "Someone fearless needs to come in and lead the pace of reform…. We have got to such a serious stage, we are in a situation where the organization's credibility may be so destroyed that they may as well just start again."
Platini Cannot be FIFA President Even if Cleared, Says British MP | Sports