Play 'Assassin's Creed Odyssey' Free on Your Browser
Have you ever wanted to play PC games, but don't have the right gear for peak performance? Google aims to address this issue with Project Stream, a new service that allows players to stream video games straight to a Chrome browser. Project Stream will launch later this week, and to mark the occasion the team is offering the opportunity for applicants selected to help test out the program to play Assassin's Creed Odyssey for free.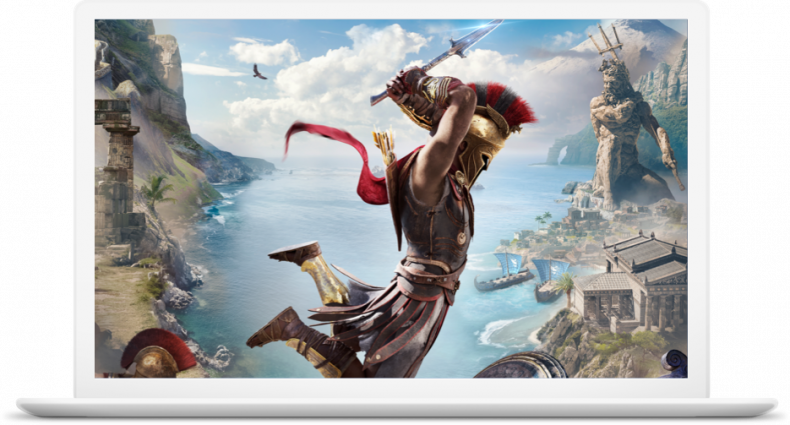 In a post on the Google website, Project Manager Catherine Hsiao explained how Project Stream works. Basically, the only requirements for those looking to help test the service is to be over 17 years old, with an internet connection capable of 25 Mbps. That's a healthy internet connection, but you'll need to be sending and receiving a ton of data to stream something as visually impressive as Assassin's Creed Odyssey.
Google has released an official capture video highlighting the smooth experience of playing games with Project Stream. The video, which can be watched above, doesn't have any notable hiccups. It looks just like someone was playing a standard downloaded copy of Odyssey on a PC or console. While those with 4K monitors may be disappointed to see that Project Stream is limited to 1080p for now, the stream maintains a consistent 60fps. Things may not look as crisp as possible, but they'll play like butter.
If you want to sign up for the beta, check out this site here. Google says Project Stream has limited spots, but those who are granted access will be able to play until mid-January. No specifics have been announced regarding how many people will be invited to try the program and a firm end date hasn't been announced yet. Select invitations will be sent to those who signed up on Oct. 5.
So what do you think? Are you interested in the prospect of high-quality video game streaming? Do you think this might change your plans to upgrade your gaming PC? Let us know your thoughts in the comments section below.