What Is 'Heardle'? How To Play Music Guessing Game Inspired by 'Wordle'
Ever since Wordle took the internet by storm earlier this year, there has been an array of imitators competing to reach the same level of success.
While many of these word-based guessing games have been nothing but rip offs, others have taken the Wordle structure and applied it to other types of guessing games.
Now a new company has put its own spin on Wordle's winning formula, using songs rather than letters in this iteration of the game that bears a similar name.
Heardle is now live, and its creators simply describe it as: "Like Wordle but for music."
Like Wordle, this new game borrows a lot from its successful predecessor such as players only get six guesses, and the puzzle refreshes every 24 hours.
"A respectful homage to Wordle, with a musical twist," reads the game's description.
"Each Heardle is randomly plucked from a list of the most-streamed songs in the past decade. Much love (and all the relevant copyright) to all the artists featured."
The game uses Soundcloud, Svelte, Tailwind, Noto Serif Display, Noto Sans, IconSVG, autocomplete.js, and Vercel.
The creators of the game are an independent studio called Omakase who describe themselves as "music fans that love designing and building cool things—things like Heardle!"
They have urged players who enjoy the game to support them, writing: "We'll do our best to keep improving Heardle for everyone."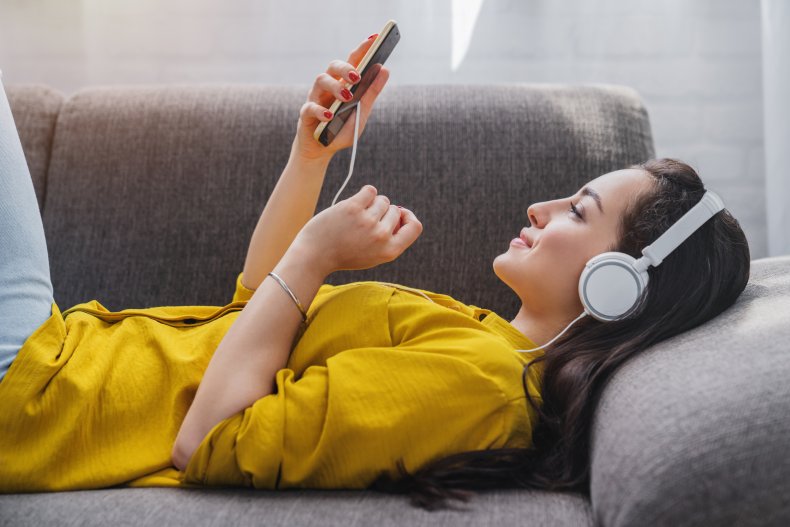 How To Play Heardle
Put it simply, Heardle players must try to guess the song of the day from its opening seconds.
In each round, players will hear snippets of three seconds of a song and attempt to name the tune by each snippet of tune played. Incorrect or skipped guesses result in the next three seconds being added to the audio clip.
Players can type their answers into an autofill pop-up box that presents a list of auto-filled songs and artist choices, so misspellings are not an issue.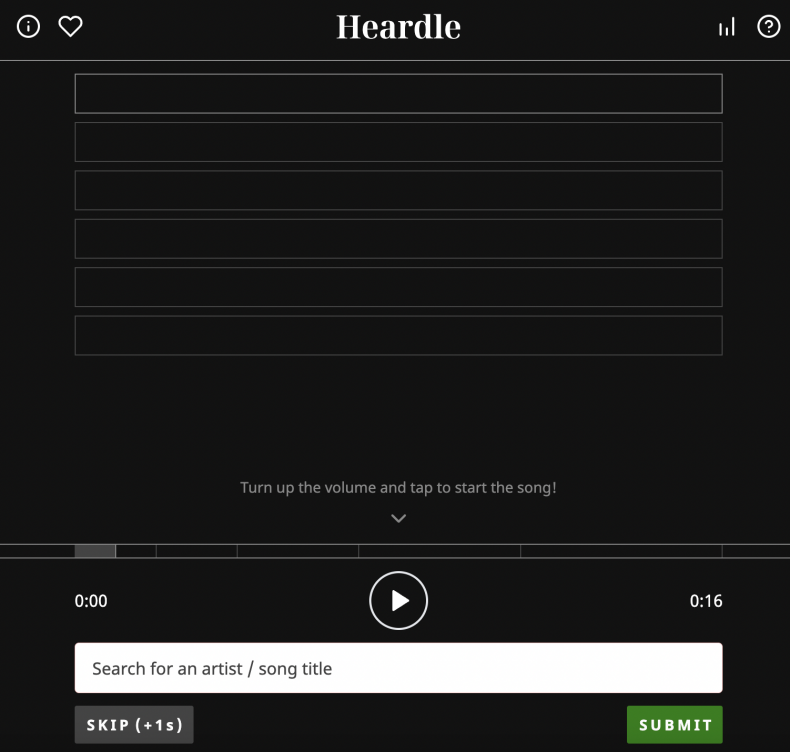 The steps are:
Guess today's song by listening to its intro.
Incorrect or skipped guesses unlock more of the song.
Guess correctly in as few tries as possible and share your score.
A timer at the bottom of the game shows 30 seconds on a clock, with more of the song getting played after each incorrect answer.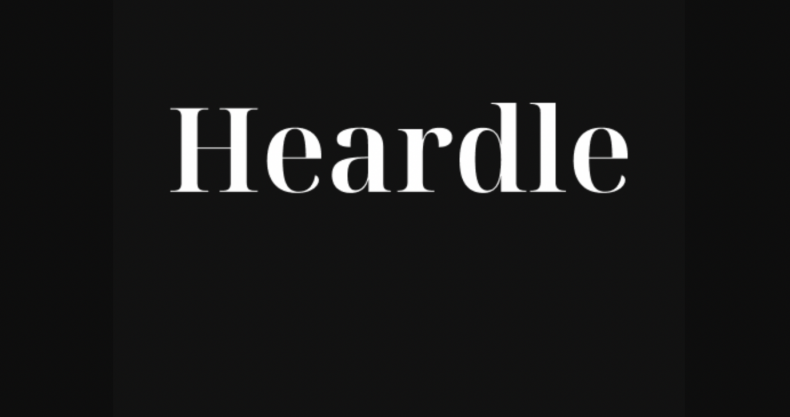 The game will certainly prove popular for pop music fans, and it is satisfying to guess a song by just a few bars and super frustrating to have one on the tip of your tongue while trying to guess—not to mention the many, many songs that have similar intros to trick people out.
As with Wordle, players have the option to share their results with the now-ubiquitous social media friendly grid.
Heardle is gaining popularity on Twitter where players have been sharing their results and complimenting it for being fun.