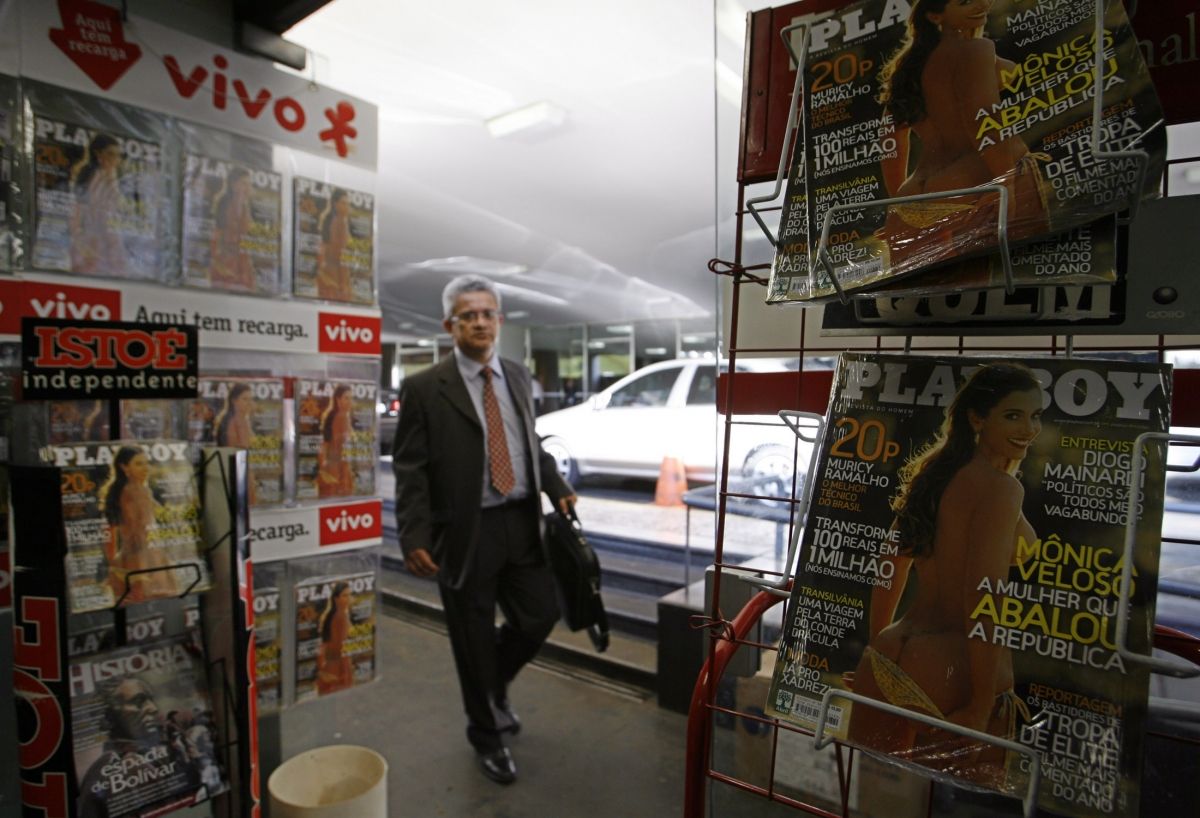 Renowned adult magazine Playboy is set to drop fully nude models from its print edition as of March 2016, The New York Times reported.
The men's title already dropped nudity from its website in August 2014, a decision that company executives said increased unique monthly users fourfold from 4 million to 16 million per month and lowered the average reader's age from 47 to just over 30.
Now, it seems set to follow the same path with its magazine after Playboy's chief content editor, Cory Jones, pitched the idea to the company's famous founder Hugh Hefner and the pair agreed to a nude-free redesign.
Playboy Chief Executive Scott Flanders told The Times that the instant availability of pornographic material on the Internet had prompted the decision. "You're now one click away from every sex act imaginable for free. And so it's just pass at this juncture."
The redesigned magazine will still include a Playmate of the Month, but the pictures will not be fully nude. It is not yet clear whether the magazine will dispense with its famous centrefold, first graced by U.S. icon Marilyn Monroe in the magazine's debut 1953 edition. Its sex columnist will be a "sex-positive female," according to Jones, and Playboy will continue to include investigative journalism and interviews.
Playboy's circulation has dropped from 5.6 million in the 1970s to around 800,000 at present, according to official figures reported by The Times. Its U.S. edition is no longer profitable but serves as a flagship for the brand around the world.
The company went public in 1971 before being bought and taken private again by Hefner and investment firm Rizvi Traverse Management for $210 million in 2011. Playboy is targeting China—where its magazine is banned—as a profitable market for its merchandise, reportedly seeking to double its retail revenues in the country to $10 billion in the next decade.