Playroom a Mess? 11 Products to Organize Toys and Books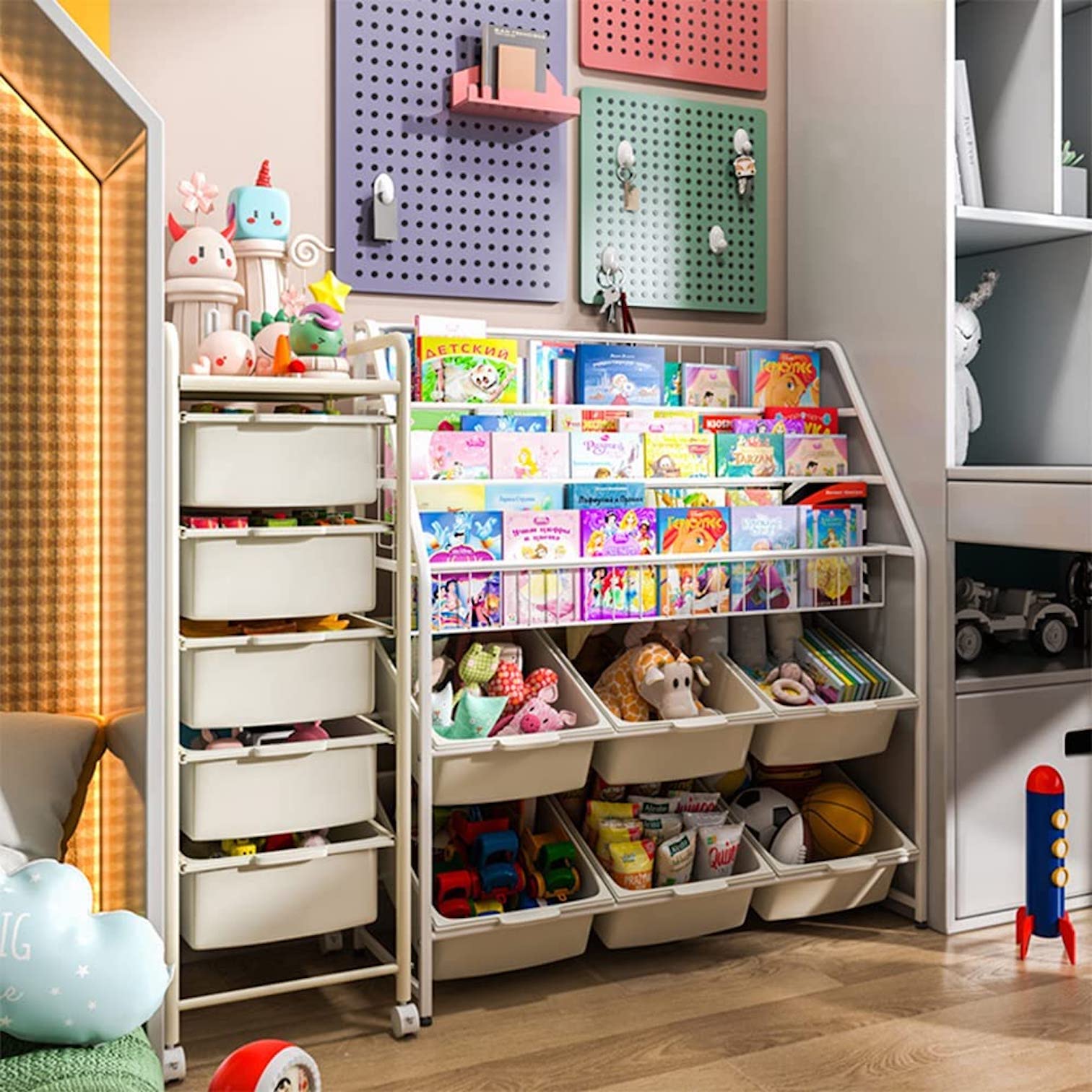 I wouldn't say I like messy rooms, whether living rooms, kitchens or, yes, a kid's playroom. And messes in kids' rooms are always the worst. They don't only look sloppy, but they seem to gobble up favorite toys, games and other items, necessitating all-out search and rescue missions.
When your child is one or two years old, you can organize without worrying about tears and meltdowns. Older kids, let's say 10 and over, are sure to put up a fuss when you attempt to sort and arrange all things kid.
Kids Will Love These 15 Top-Rated Playroom Organizers
You don't need to completely overhaul your house or sink your budget to bring organization into your kid's playroom. It might be tempting to make do with furniture odds and ends in other rooms, but the question is why? There are plenty of high-value, low-budget products that help you organize the playroom and look great. Check out the 15 great choices we found.
There's no reason to give up on organizing the playroom, no matter how messy it gets. Whether your child is one or 10, many organizational products work to tidy up toys, games, costumes and other must-haves for kids. As always, the prices listed may fluctuate over time.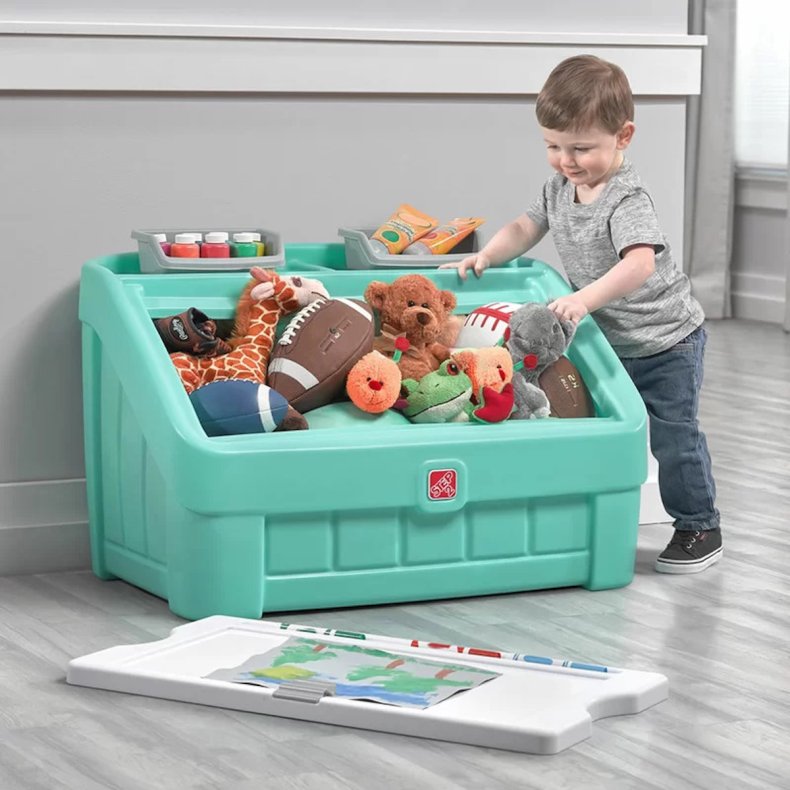 Remember the toy boxes you and your friends had when you were young? We bet you liked storing your stuff in it and didn't even realize it had a practical purpose. Step Two 2 in 1 Toy Box takes that cool box you enjoyed as a toddler or preschooler to the next level. It has a slanted cover that serves as an easel for artwork and two small bins on the top to hold crayons, markers and other tools your budding artist needs. The plastic, lidded box measures 19 inches by 30.5 inches by 19 inches and has 4.5 cubic feet of storage space.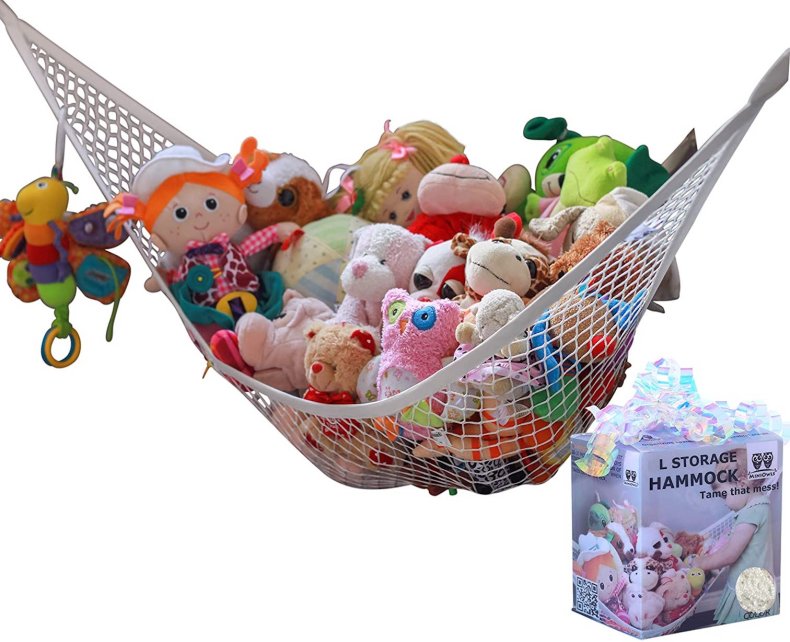 Stuffed toys look cute on a bed, but they're such a hassle when you have to turn down or make a bed. MiniOwls Storage Hammock Plush Toy keeps plushes, dolls, balls and even sports equipment off the floor and out of your way. The hammock comes in two sizes, and both are made of woven polyester mesh and durable elastic and contain mounting materials. And when you buy one, the company donates to the Cancer Foundation.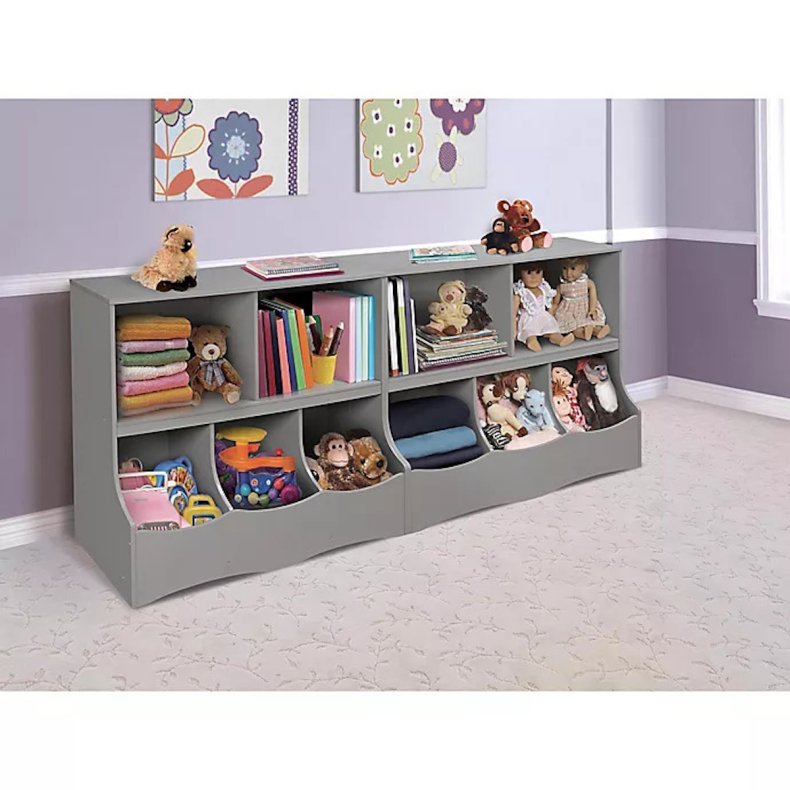 I'm a big fan of cubbies because you can use them as long as needed in one room and then effortlessly repurpose them in another room. The Badger Basket 5-Compartment Cubby has two open shelves and three separate cubby bins, making it ideal for keeping kids' toys, games, books, and other must-haves. It's gray, measures 37 inches by 15.75 inches by 32 inches and is made of medium-density fiberboard (MDF) that you can wipe clean. And yes, when you no longer need it in the playroom, it will look great in a bedroom, craft room or wherever else you need storage for items up to 100 pounds.
Buy at Bed Bath & Beyond for $110.99.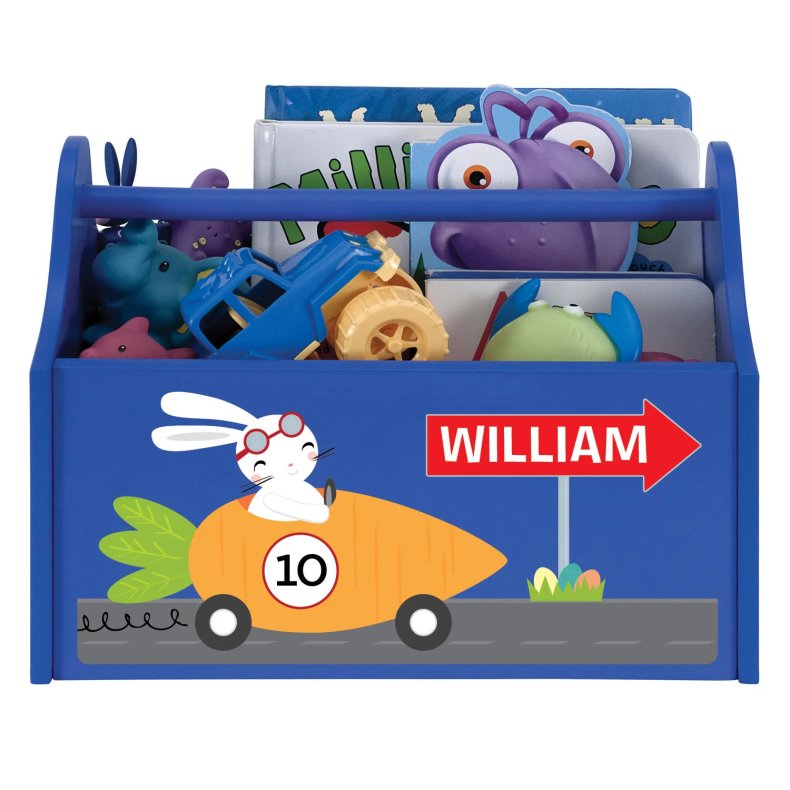 We'd never say to bribe your child, but we think it'd be challenging for any kid not to love and use the Zoomie Kids Kloss Racing Rabbit Caddy. Personalize the 9-inch by 13-inch by 9-inch caddy with your child's name and watch them willingly pile it full of toys, books, games and other must-haves. It's made of solid wood, so it's sure to be durable.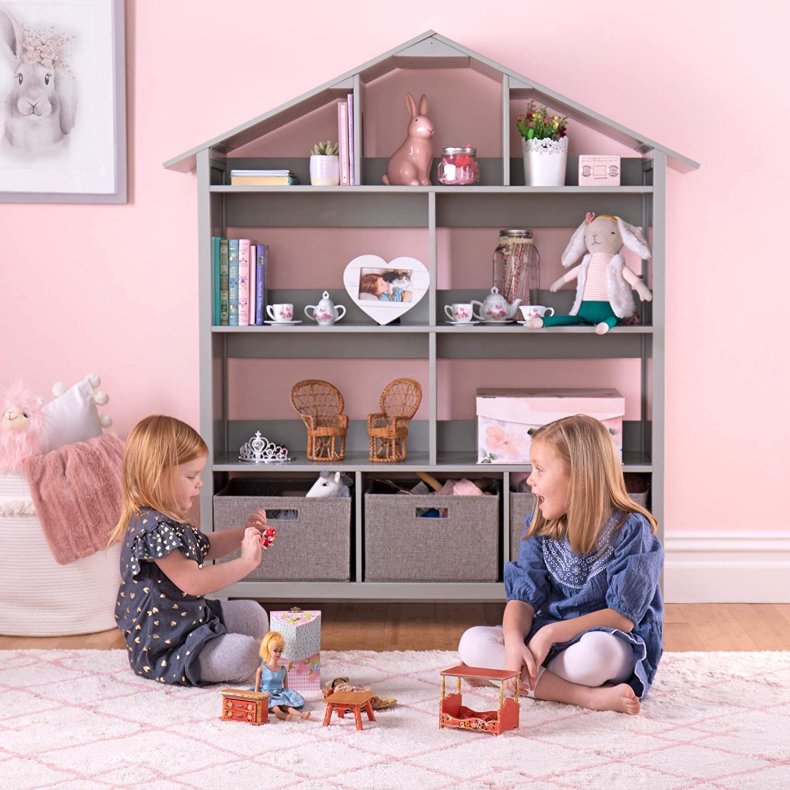 Why buy your child a regular dollhouse when you can get one everyone enjoys. The Martha Stewart Living and Learning Dollhouse Bookcase is a fun and classy way to organize a playroom. This sturdy combination dollhouse bookcase weighs just over 116 pounds and measures 51.7 inches by 14 inches by 57.8 inches. Hence, there's plenty of storage space on the seven large shelves and the other three shelves with included fabric bins. The white, birch engineered wood bookcase is designed to last. Available in white or gray.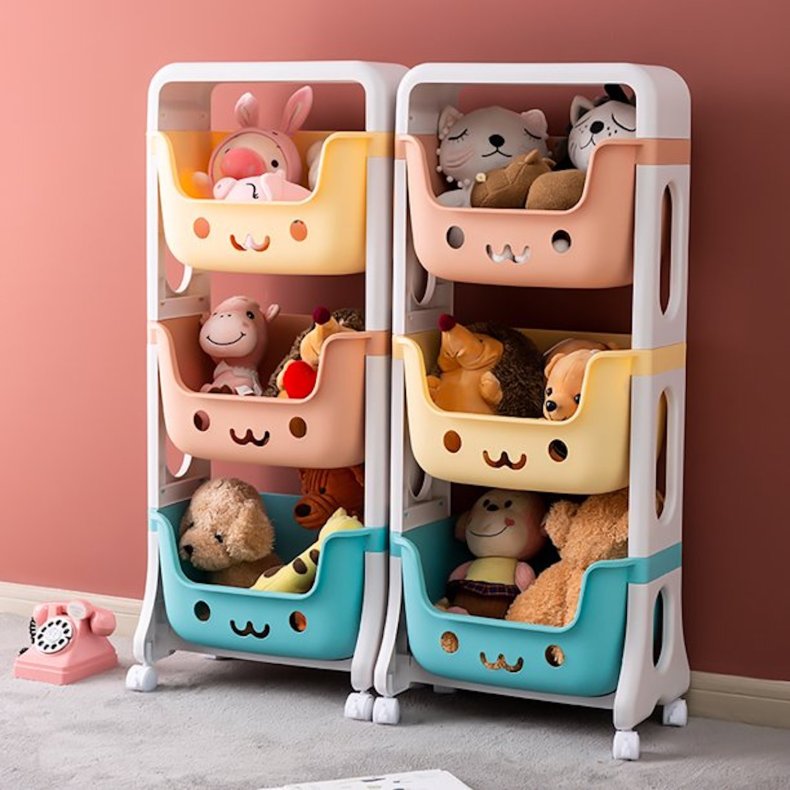 Let's be honest; the Singes Kids Toy Organizers are darned cute. And the plastic organizer has storage bins sized so toddlers and pre-schoolers can easily reach in to take their toys out and store them. Rounded corners and a stabilizing frame ensure kids stay safe. There are wheels on it that lock in place, adding an extra dose of security. Choose a two-tier (15.55 inches by 9.84 inches by 25.98 inches) or three-tier 15.55 inches by 9.84 inches by 37.40 inches.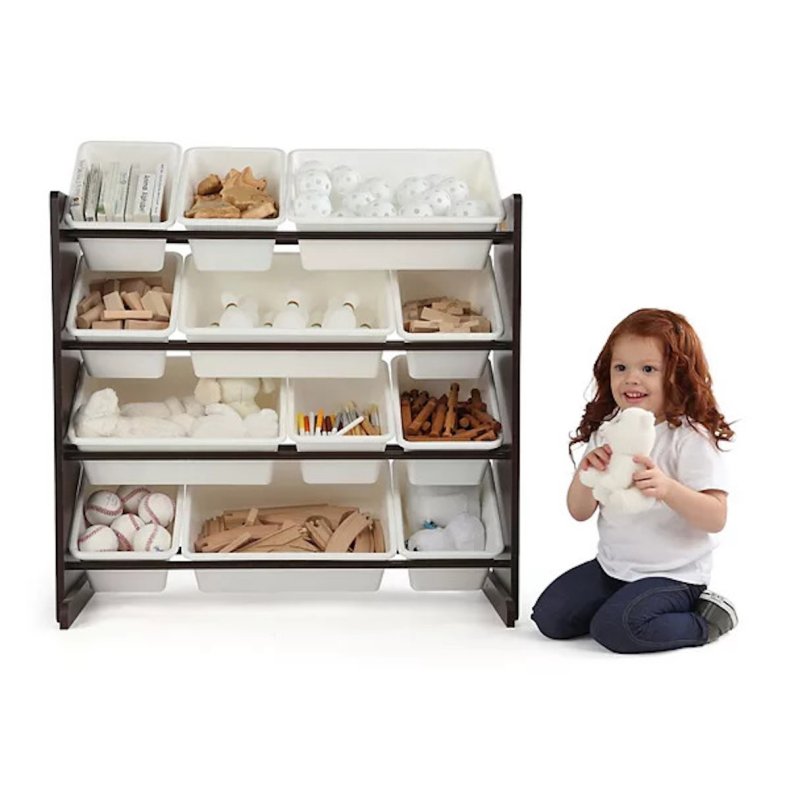 The Humble Crew Super-Sized Toyo Organizer may look plain, but its 12 bins provide elegant storage for your child's playroom. Use the eight standard and four large storage bins to store blocks, plush toys, crayons, games and other kid must-haves. This organizer measures room 34 inches by 15.5 inches by 31.5 inches and is created from engineered wood, metal and plastic, making it easy to clean and durable.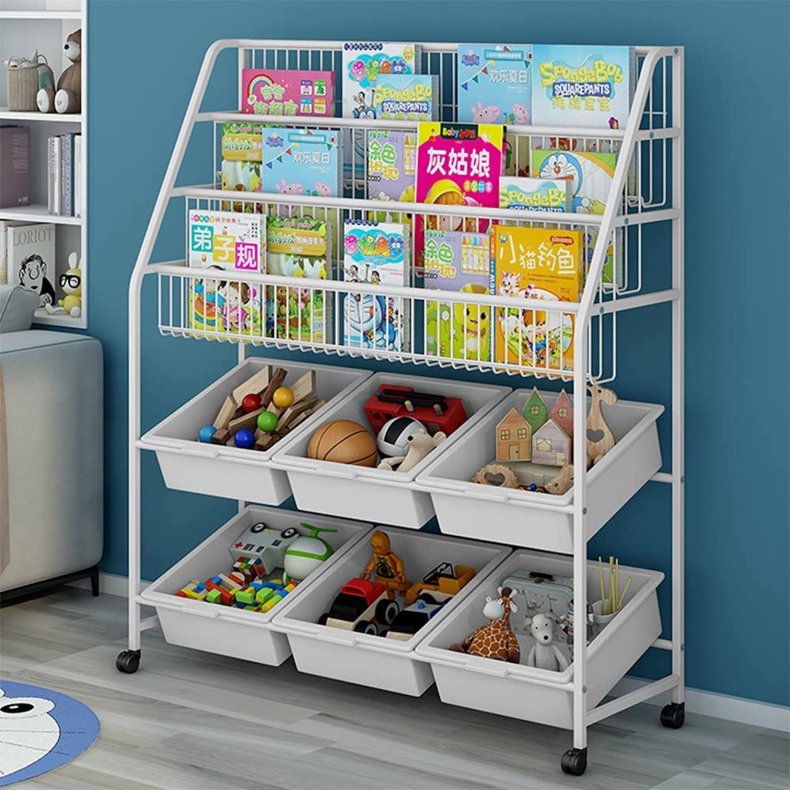 The Moamun Children's Bookshelf Rack Organizer combines book and toy storage in a 39.7-inch by 36.2-inch by 11.8-inch organizer. Kids can use the six bins on the bottom for toys, games and other must-haves and the top area for books. The 360-degree rollers let you move it out of the way to vacuum or position it wherever it's needed.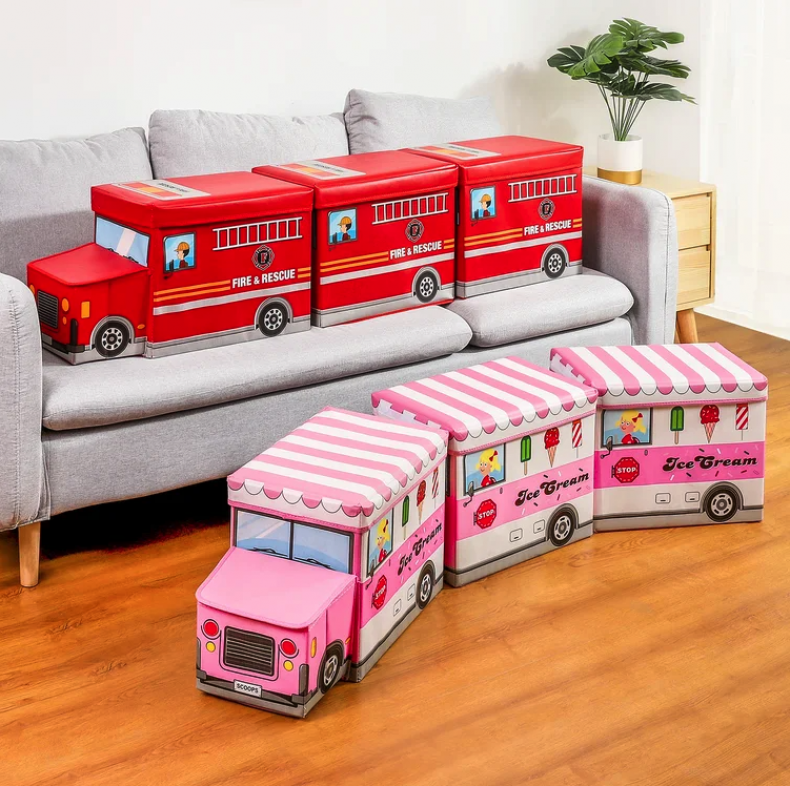 Kids will want to keep their toys organized when they feel like it's playing. The Zoomie Kids Machuca Kids Bin Train looks like a pink ice cream trunk but actually stores toys in eco-friendly, four-pack fabric storage baskets. The train measures 21.65 inches by 9.84 inches by 11.8 inches but folds to 15.7 inches by 10.62 inches by 12.59 inches for easy storage.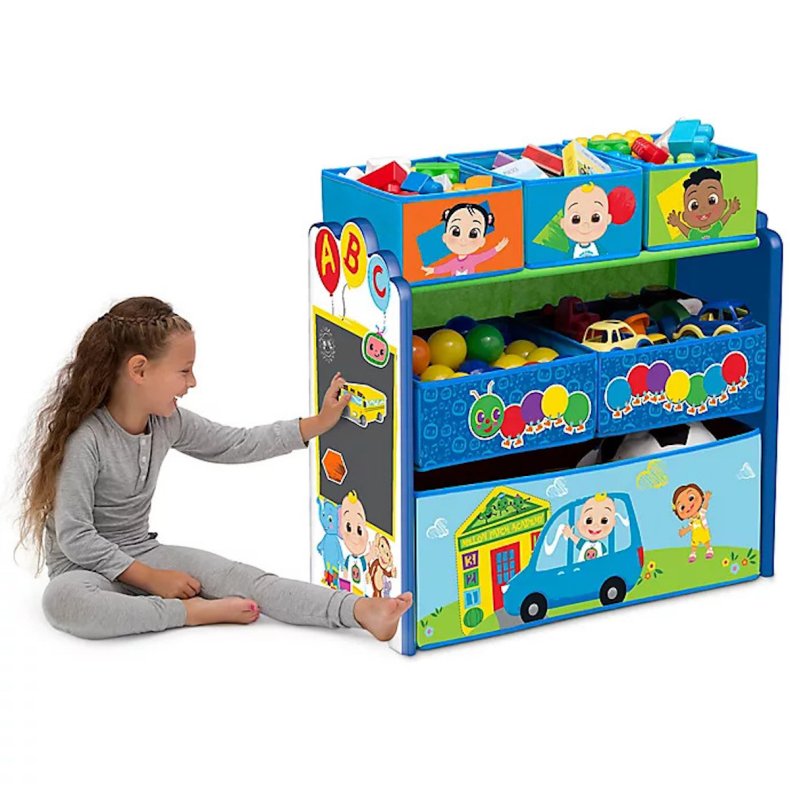 You don't just have to be a youngster to enjoy the bright colors and caricatures on the exterior of Delta Children CoComelon 6-Bin Toy Storage Organizer. The design is so compelling that we bet kids will make a point of using the three medium, two large and one extra-large bin. It measures just 11.81 inches by 24.61 inches by 26.57 inches but holds up to 50 pounds of items. And don't worry about fingerprints, smudges and dirt—you just wipe them off.
Buy at Bed Bath and Beyond for $49.99.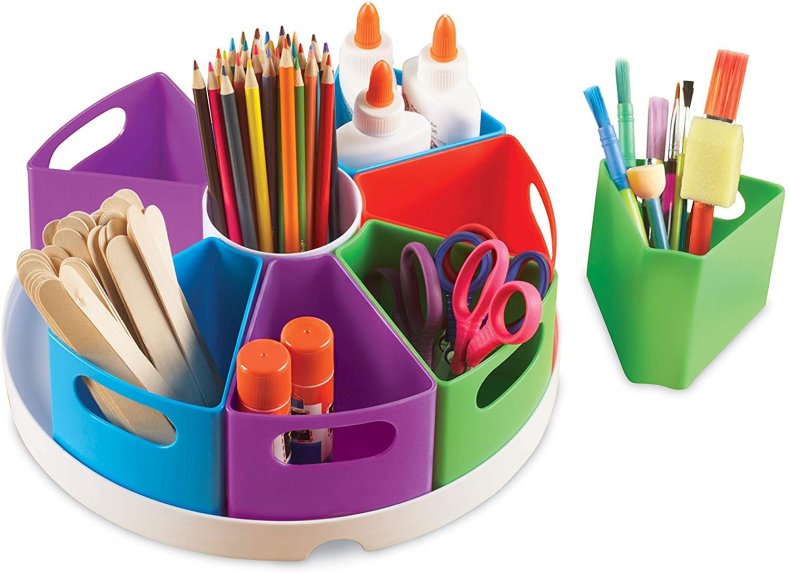 Sure, when you think of organizers, you likely think of oversized items like dolls and trucks. But don't forget the art center/work desk your youngsters uses for art, scribbles and more. Learning Resources Create a Space Storage Center measures 12 inches by 12 inches by 4 inches and has 10 storage spots for erasers, pens, crayons, glue sticks and more. Note that it doesn't swivel, but each storage bin has an open handle, so little ones can easily remove the ones they need.
Newsweek may earn a commission from links on this page, but we only recommend products we back. We participate in various affiliate marketing programs, which means we may get paid commissions on editorially chosen products purchased through our links to retailer sites.