Playskool Crayons Sold at Dollar Tree Found to Contain Asbestos, Hasbro Conducting Investigation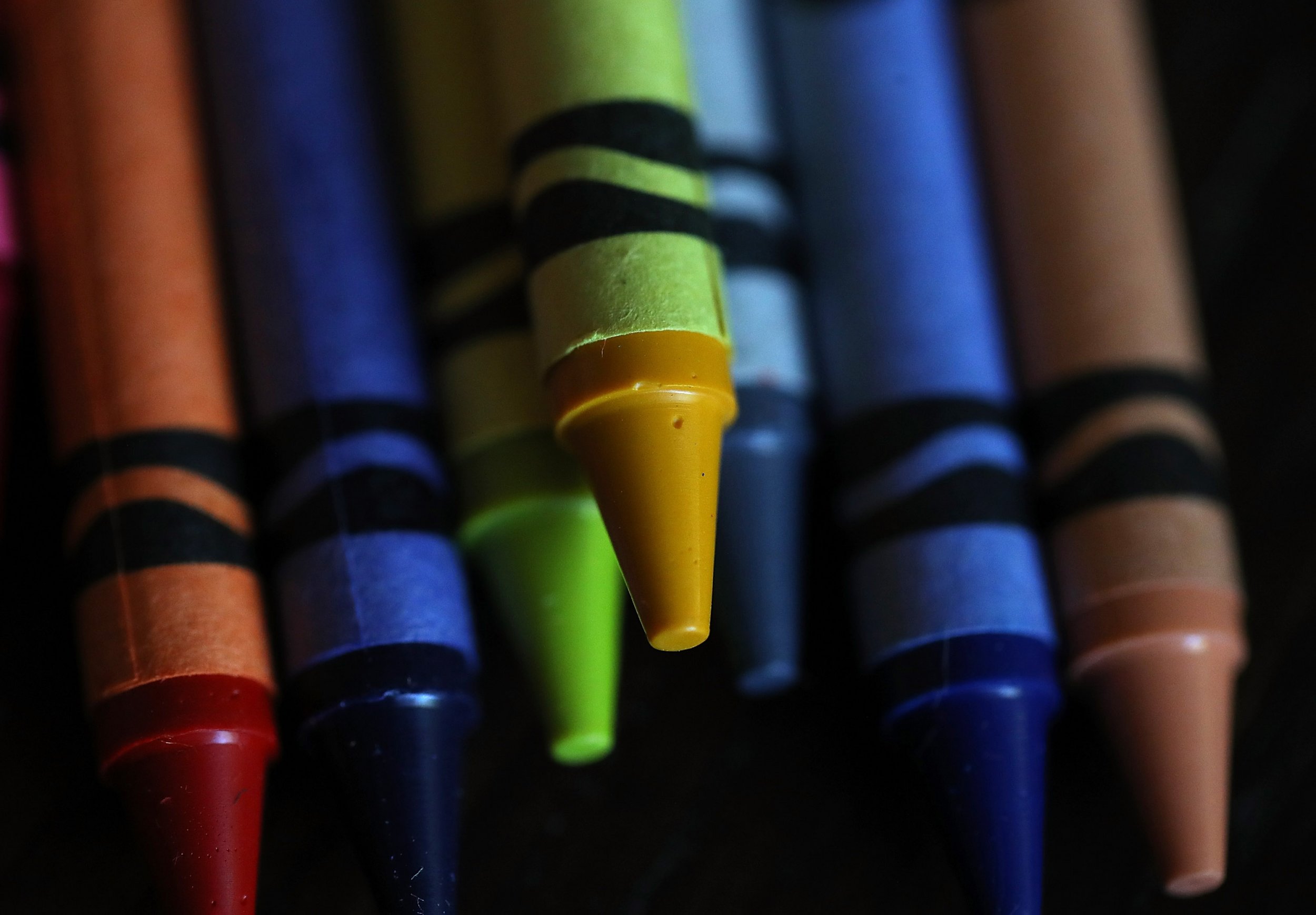 The United States Public Interest Research Group released a report on Tuesday that the organization discovered Playskool crayons sold at Dollar Tree contained asbestos.
U.S. PIRG explained that they sent the green color crayon to an independent laboratory, where it tested positive for tremolite, which is one of six recognized types of asbestos. While it's legal for crayons to contain asbestos, U.S. PIRG explained that children shouldn't be exposed to it and recommended a voluntarily recall.
"Dollar Tree and Playskool should recall the asbestos-tainted crayons and remove them from store shelves," the organization said. "They should also contact customers to warn them about the crayons."
Playskool's parent company, Hasbro, told WTKR in a statement that "product and children's safety" are a top priority of the company. "We are conducting a thorough investigation into these claims, including working with Leap Year, the licensee of the product," the statement added.
However, Dollar Tree defended its products in a statement to WTKR and said that since the report was issued, the company re-verified that each of the products listed in the report, including the crayons, successfully passed inspection and testing.
"The safety of our customers and associates is our top priority," the statement said. "Our company utilizes a very stringent and independent testing program to ensure our supplier products meet or exceed all safety and legal standards."
Kara Cook-Schultz, toxics director at U.S. Public Interest Research Group called it "completely unnecessary" for crayons to contain asbestos during an interview with ABC News. "We know how to produce crayons without asbestos and most crayons are free of asbestos."
Other products the U.S. PIRG identified as having harmful contaminants included Jot 3-ring binders and dry erase markers. Along with recommendations for businesses, the U.S. PIRG issued a piece of advice for parents as well.
"Parents should demand that manufacturers without a label start carrying a label and that the products meet the safety guidelines," the website stated.
Asbestos is a natural mineral that is the only known cause of mesothelioma, according to the Mesothelioma and Asbestos Awareness Center (MAA Center). Mesothelioma develops after asbestos fibers are disturbed and become airborne. Once swallowed or inhaled, they become lodged in the lining of the lungs, abdomen, or heart and cause irritation and scaring, leading to tumorous growths. Symptoms can take from 10 to 50 years to develop.
Cook-Schultz told CBS News that the "good news" about the company's discovery is that it was only one brand that tested positive for asbestos. She explained that when they began testing three years ago, there were "all sorts" of brands that had positive diagnoses.