PS5 Pre-Orders Are Currently Invite-Only, Limited and Have a Catch
The PlayStation 5 (PS5) is still scheduled to be released in the final quarter of 2020, but while Sony is being deliberate in announcing a release date or price, the company is opening up pre-orders for the next-gen console... but there's a catch.
Gamers who are looking to pre-order the PS5 will have to be invited and meet other criteria.
On the official PlayStation site, there will be a registration form with one line to fill out. Potential PS5 buyers will have to input and confirm their PlayStation Online ID, meaning only those who are "existing consumers" will be invited to have a chance to pre-order the PS5.
Here's an official notice on signing up for the PS5 pre-order email:
There will be a limited quantity of PS5 consoles available for pre-order, so we will be inviting some of our existing consumers to be one of the first to pre-order one from PlayStation.

Pre-order reservations will be taken on a first-come-first-serve basis, so once you get an invite via email, we encourage you to follow instructions and act fast.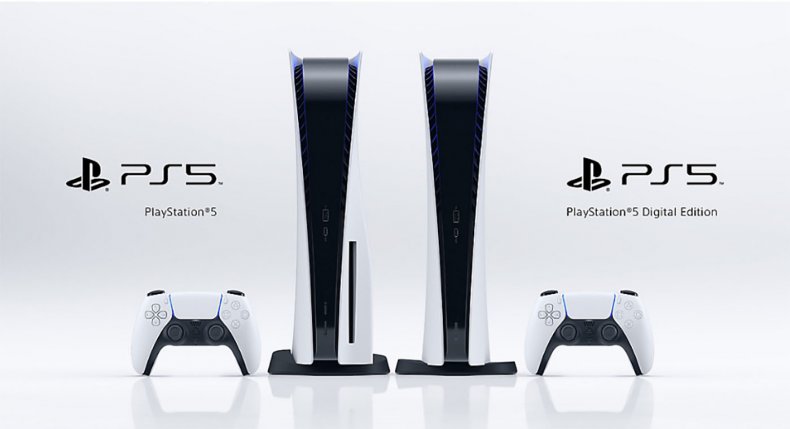 If selected, you'll receive an email with instructions and details on how to pre-order, presumably with a date and time to do so. If you don't receive an email, then you were not selected.
PlayStation also links to a FAQ section about the pre-order that potential buyers should read to fully understand what this process will entail.
For example, only one PS5 console per PSN ID can be pre-ordered. However, other accessories can be pre-ordered in numerous quantities. Here's the breakdown of what each PSN ID can pre-order:
1 PS5 Console or 1 PS5 Digital Edition
2 DualSense wireless controllers
2 DualSense charging stations
2 Pulse 3D wireless headsets
2 Media remotes
2 HD Cameras
As the official notice points out, PS5 console pre-order reservations will be first come, first serve, so you are not guaranteed to place an order.
It should also be noted that those outside of the U.S. can pre-order a PS5 console, but it must be shipped to a U.S. address. If a U.S. address is not provided, the pre-order will be cancelled.
Another thing you might be wondering about: What's the difference between the PS5 console and the PS5 Digital Edition?
Not much is known about the differences, but the most obvious is that PS5 Digital Edition won't come with a disc drive, meaning all games will have to be purchased and downloaded digitally. The Digital Edition will also be slimmer in design, but the specs are the same.
As for the price, that's still unknown, but many speculate that the PS5 Digital Edition will be cheaper than the standard PS5 console.
Are you going to register to try and pre-order a PS5? Which of the two consoles do you want to purchase? Let us know in the comments section.