PS5 Restock Updates for Target, Amazon, Walmart, Best Buy and More
The PlayStation 5 may be in higher demand than ever in the week leading up to Christmas Day. The next-gen Sony console has been difficult to purchase since it was released in November, with retailers immediately selling out each time they restocked.
Since its release day, the PS5 has been sporadically available at retailers like Target, Walmart, Best Buy, and Gamestop, though gamers often received little to no warning on drops. Instead, PlayStation fans have been helping each other get their hands on the console by sharing drops, advice, and tips on social media, especially Twitter, Reddit, and Discord.
If you're still searching for a PS5 in the days leading up to Christmas, know that it may be difficult to get a console ahead of the big day. However, if you'd like to continue your search throughout the holiday season, find out the latest PS5 restock updates below.
Target PS5 Restock
The PS5 was briefly available to purchase online at Target late on Sunday night and early on Monday morning. Shoppers were limited to one console per customer, which may have been an attempt by Target to prevent bots and scalpers from buying up the PS5.
Nevertheless, the PlayStation 5 seems to be sold at Target now, though stock varies by store. Use the Target website to see if any stores near you have stock. If they do, you will be able to order online with pick up. Target also restocked the Xbox Series X around the same time, and as these have been less in-demand than the PS5, you may still be in luck.
Gamers were alerted to the PS5 drop on Twitter by accounts that have been sharing unexpected releases and sudden drops, so if you missed out this time around, it would be worth following some PS5-related accounts and prominent gamers like @Wario64.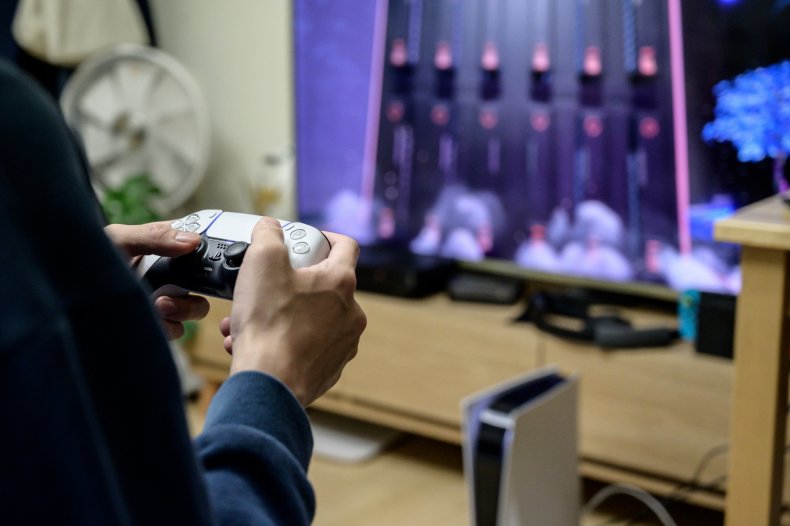 Amazon PS5 Restock
The PS5 is available on Amazon from third-party sellers, who are selling the Sony console for more than $1,000—double its retail price of $499.
While it may be tempting to get the PS5 console by any means necessary, remember that the PS5 will be restocked at official retailers at the retail price in the near future, so it's probably best to wait for another drop. Plus, always be cautious when buying from unknown retailers, as there are plenty of scammers taking advantage of the PS5's desirability.
Additionally, the PS5 is currently sold out at the official Sony store on Amazon.
Walmart PS5 Restock
The PlayStation 5 is currently out of stock on the Walmart website. When searching for the console, users are met with the following message: "Oops! This item is unavailable or on backorder."
This is the message uses would see before Walmart switched to online-only orders. When Walmart last restocked the PS5, the store updated its customers just before, so it is worth keeping an eye on Walmart's social media and website.
Plus, there are rumors circulating that Walmart will release more PS5 consoles today and on December 28 so this retailer may be the one to watch this week.
Best Buy PS5 Restock
Best Buy is out of stock of the PlayStation 5. The retailer warned customers of a restock last week, and the Sony console quickly sold out. Make sure to follow Best Buy on social media to be notified when the retailer next restocks.