PlayStation Classic Games List - 7 Best PS1 Games the Mini Console Needs
Sony's PlayStation Classic has just been revealed, and so far we only know five of the 20 confirmed titles to be featured in the $99 retro box. Here are seven of the best PSOne games that must be included for this product to be a success.
1) Metal Gear Solid: The original PlayStation made a permanent mark on the gaming industry by being positioned as a console for the growing number of adult players disenchanted with the kid-friendly image of Nintendo. No title better exemplifies that message than 1998's Metal Gear Solid.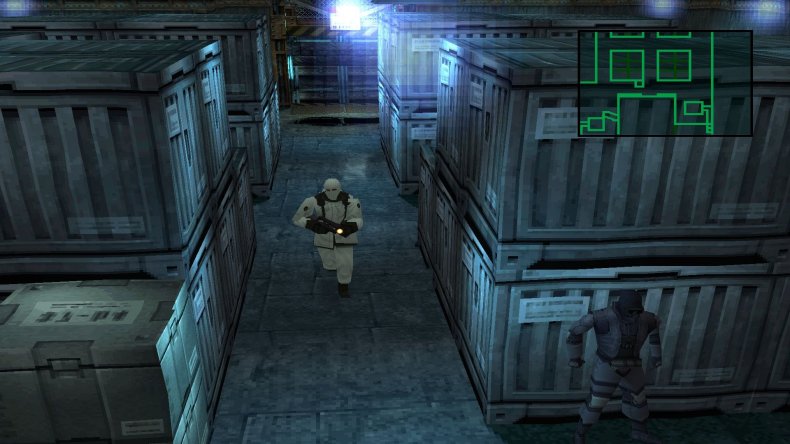 While Hideo Kojima was already an established industry figure at the time, MGS was very much his coming-out party as an auteur. It featured Hollywood-style cinematics and a mature, engaging narrative wrapped in stealth gameplay that continues to define the genre in the modern era. Yes, Metal Gear Solid has been remade and resold before, but the authentic PSOne version remains its most balanced build. Especially given Kojima's partnership with Sony on Death Stranding for PS4, Konami must strike a deal to get this Kojima masterpiece on the Classic.
2) Castlevania: Symphony of the Night: Also from Konami's back catalog, Castlevania: Symphony of the Night is an absolute treasure and an essential component of any PSOne Classic library. Its brilliantly designed castle, stellar sprite art and fluid character movement are hallmarks of the genre we now call Metroidvania. It's got one of the most surprising endings in gaming history too, but we won't spoil that for you.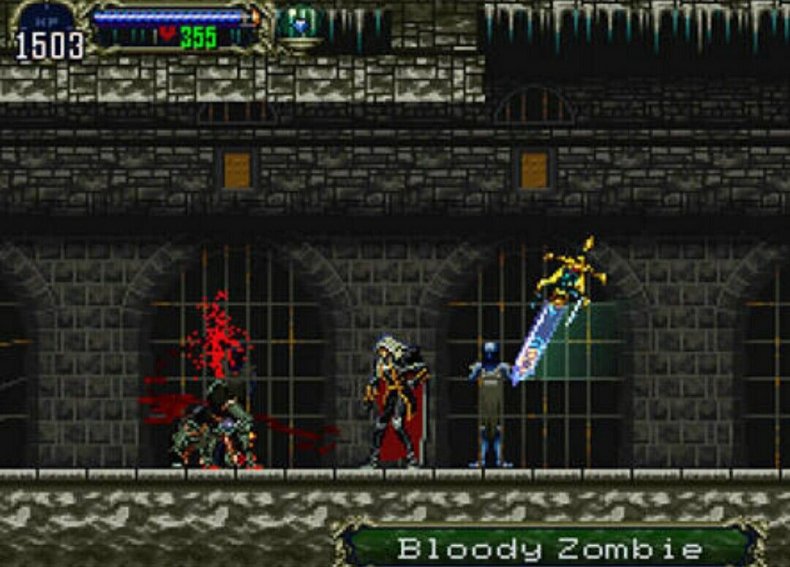 In the early days of the PlayStation, Symphony of the Night proved not every title needed popping 3D visuals to thoroughly entertain. In that sense, it'd be a nice compliment to the many 3D experiences the Classic is likely to have.
3) Crash Bandicoot 2: Cortex Strikes Back: The original Crash Bandicoot gave its developers at Naughty Dog a good template to create the far-superior Cortex Strikes Back. As any sequel should, this one took the solid base mechanics of the original and cut out the bad stuff. It ditched the ludicrous difficulty curve, the platforming felt fine and it didn't rely too heavily on gimmicks to get its point across.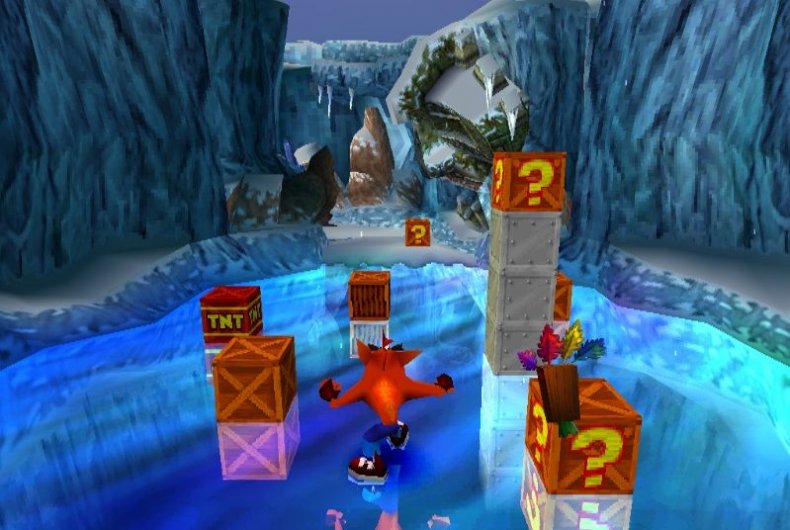 It may be a little more difficult to get the Crash Bandicoot 2 on the PlayStation Classic, given Activision's new Crash Bandicoot remasters. But if one game in the trilogy should be included, it's Cortex Strikes Back.
4) Twisted Metal 2: The Twisted Metal series had a less-than-glorious sendoff on PS3, but that shouldn't take away its massive impact on the PSOne generation. To this day, there hasn't been a series that successfully recaptures the unique car combat that made the series popular. Viewed through a modern lens, its diverse cast of characters with singular special abilities somewhat resembles that of a hero shooter.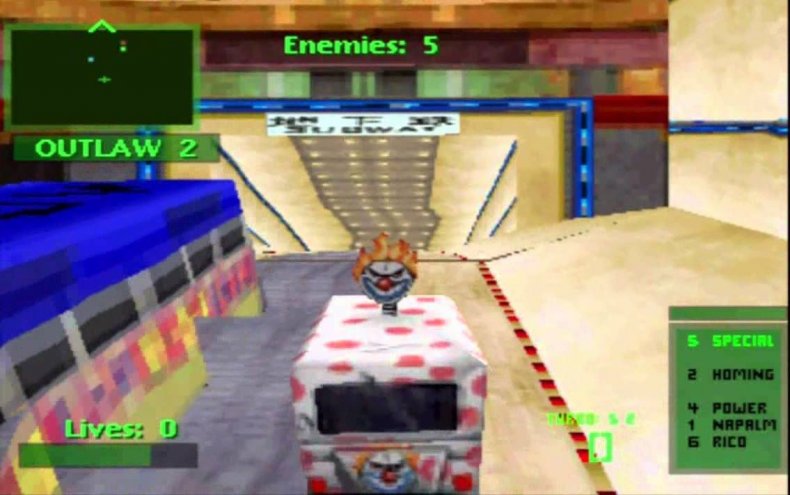 Since the Classic comes with two controllers, Twisted Metal 2 has to be shoo-in for its awesome split-screen action. Just give me one last run through the curvy Hong Kong subways and don't forget to keep those cheat codes intact.
5) Jet Moto 2: Like Twisted Metal, Jet Moto took the extreme theme of the '90s and ran with it. While N64 owners puttered about with their beloved Wave Race 64, Jet Moto took that jet ski concept and blended it with solid land-based racing. Its track designs tortured players with plenty of wall-free sections, and each one had a unique aesthetic. Names like Joyride, Suicide Swamp and Nightmare are absolutely synonymous the PlayStation legacy at this point.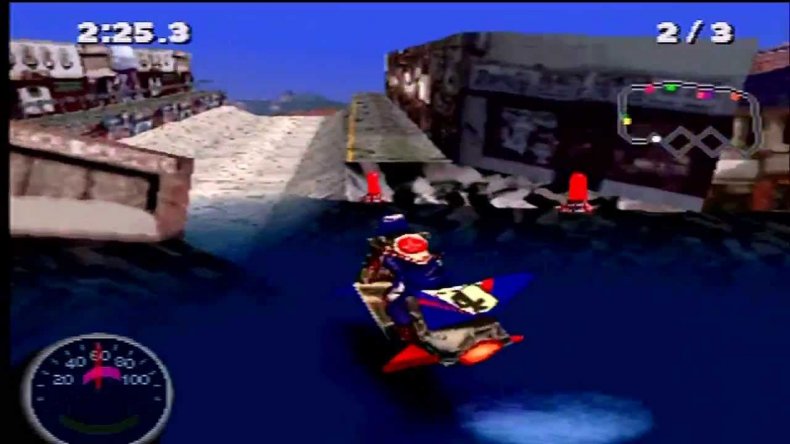 I'm more partial to the tracks from the original Jet Moto, but since they're all featured in Jet Moto 2, there's no reason not to bring the sequel to the Classic.
6) Spyro the Dragon: This game has a current-gen remaster in the works, but the original version deserves a spot on the PlayStation Classic. With hype around Spyro higher than it's been in years, this sassy dragon deserves representation on the list. The first entry especially is very much a game ahead of its time. Collecting things in open-world-like areas is something that's commonplace today and was equally appreciated by the Spyro faithful in '98.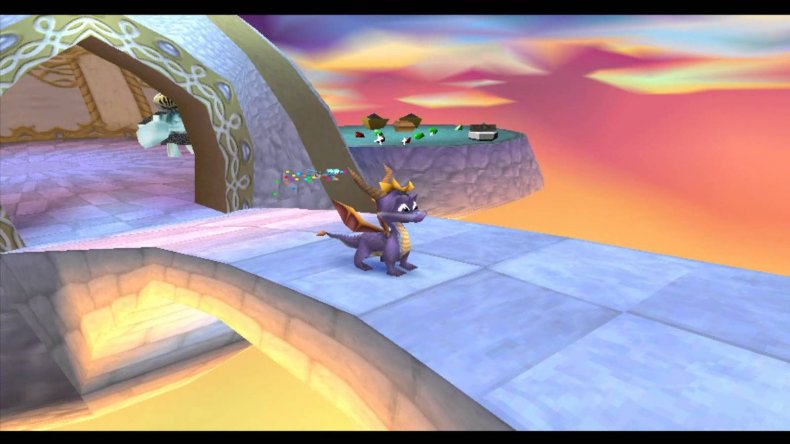 The PlayStation didn't have too many mascot-quality characters in its first outing, but Crash and Spyro filled that void perfectly. If you're going to have one, you must have the other.
7) Parappa The Rapper: One final PlayStation mascot title we've yet to mention is Parappa the Rapper. While its gameplay may not hold up 100 percent of the time, its unique visuals and memorable soundtrack are a nostalgia rush for fans of the era. There's no other experience that features original rap songs about baking a cake, taking your drivers ed exam and struggling through gastrointestinal distress all in one package. Sony has shown plenty of love to Parappa recently, so we gotta believe this one will make the cut for the Classic.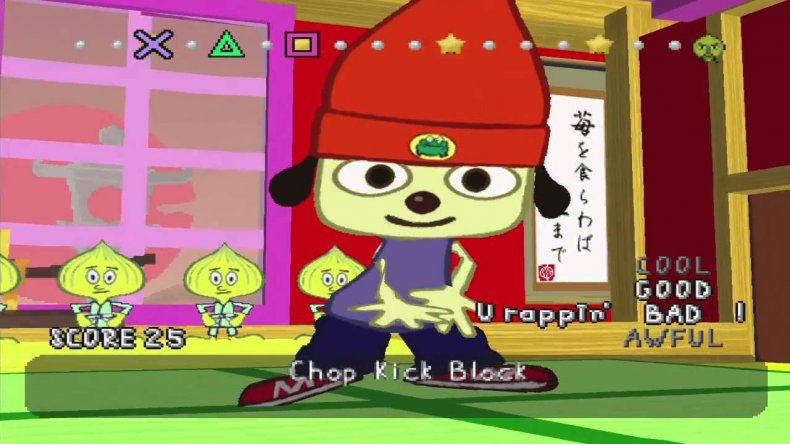 The PlayStation Classic releases Dec. 3 for $99.
Those are our top seven games for the PlayStation Classic, but which ones do you hope to see? Tell us in the comments section!